After the devastating cancellation of Darwin's biggest Greek festival, GleNTi, last year due to COVID-19, it's back with a bang in 2021 and is definitely not going to disappoint anyone who attends.
This year, celebrations are scheduled to start on June 5 in Raintree Park, one week out from the actual GleNTi festival, which is organised by the Greek Orthodox Community of Northern Australia.
And what's first up on the schedule? A soccer grudge match, of course!
Fierce Football NT rivals and Grecian-based clubs, Darwin Olympic and Hellenic, will play for match points in the first ever GleNTi Cup on Tuesday, June 8, with the winners to be crowned and presented on GleNTi weekend.
READ MORE: The Darwin GleNTi's 32 year history has been showcased in a stunning video timelapse.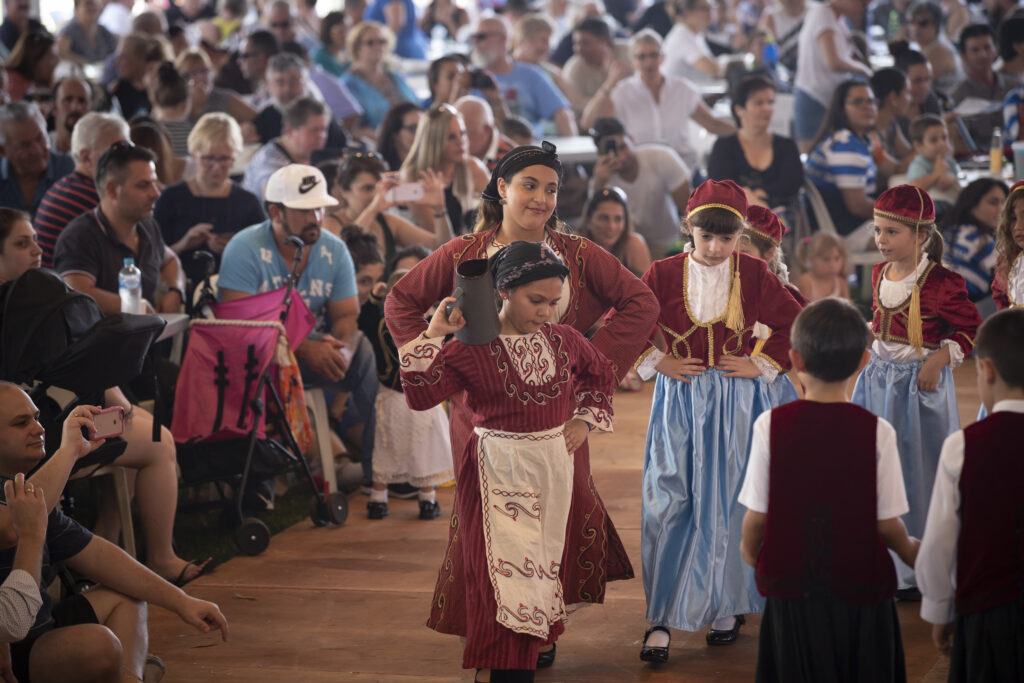 President of the Greek Orthodox Community of Northern Australia, Nicholas Poniris, told NT News that the rival match is important as sport is a big part of the Greek culture.
"All sports and athletics is [a big part of the Greek culture] so it's really important for us to have two Greek teams here and to have something that they can play towards every year and make it really a worthwhile competition in terms of that particular match," Mr Poniris told the media outlet.
"It'd be like a State of Origin I guess but the Greek version of local soccer in Darwin."
This sporting rivalry will be followed up by a concert on Wednesday, June 9, with international Greek singer, Dimitris Basis. The concert, Mr Poniris says, will mark the 200th anniversary of the Greek Revolution this year.
READ MORE: Greek community rejoices as Darwin Greek festival to go ahead in 2020.
"The concert is to showcase the Greek Independence, a 200-year evolution of the Greek Independence… Dimitris Basis is going to be the singer who's performing them all," Mr Poniris says.
"Our GleNTi band is a top notch group of musicians that we get together each year… so we've got the best performance in the country coming out to Darwin."
With the 2021 GleNTi celebrations fast approaching, Mr Poniris adds that if people from across Australia want to attend, they should book their accommodation as soon as possible because hotel bookings at places such as the Mantra on the Esplanade and the Darwin City Hotel are all filling up quickly with GleNTi visitors.
"We've got a heap booked out, over 500 hotel rooms, just of guests coming," Mr Poniris told NT News.
The 2021 GleNTi celebrations will run from Saturday, June 5, until the GleNTi festival on June 12-13.
Source: NT News.