Giannis or The Real Greek Chef not only has a place in our homes with the scrumptious authentic recipes he generously shares through his social media channels but also a place in our hearts for his authentic personality.
After making an impact in the Melburnian culinary scene for two years with his Reservoir restaurant 'The Real Greek Chef of Melbourne' he is now embarking on a new journey in Adelaide, the home town of his wife Fotini -who is also the creative mind of the business.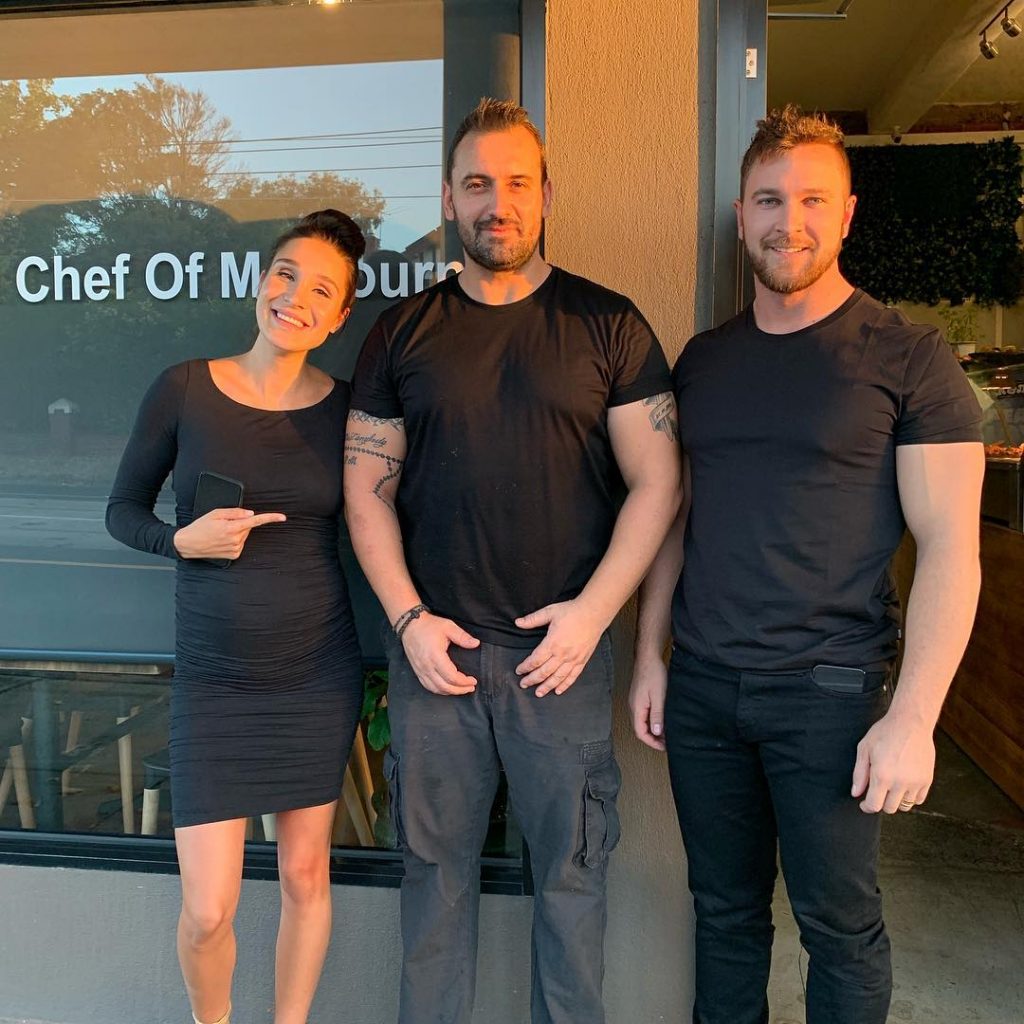 A story of hard work and resilience
An immigrant to Australia since 2017 Giannis is passionate about authentic homemade Greek dishes and also good hospitality and customer service.
"No matter how many courses I have attended I always revert back to basics. Back to what I learnt from my mother and my yiayia. I was always around the kitchen alongside them when I was growing up," Giannis tells The Greek Herald as he unfolds his life's journey.
Born in Larissa in the mid-seventies, he decided to leave the small city and try his luck in Athens where his aunt was living at the time.
"I was only 14 when I told my parents I wanted to go to Athens. They told me they had no money to help me so I borrowed the funds from a cousin of mine," he says.
Giannis went to Athens and lived with his aunt for the first six months where she then helped him rent his first home.
"I finished school and went to Uni where I studied Economics and Business on my own. During the day I was going to school and was practicing Mixed Martial Arts (MMA) on a professional level and at night I worked at night clubs," he says.
At the age of 19 he made his first entrepreneurial steps as one of the three partners of 'Frangelico' Live Music Venue in Athens, a move that would carve the path of his future endeavours.
"With the money I had saved, my aunt asked me if I wanted to invest in land or start my own business and although I knew what a business and partnerships entailed, I thoroughly enjoyed the process of building up successful businesses despite the risks."
From 2003 to 2014 Giannis ended up with various businesses and more than 500 employees.
"In 2014, days before I was preparing to get into a major franchise partnership I had a motorcycle accident," he says.
Rebooting his life
"The accident left me with multiple bone fractures, internal bleeding and unable to look after myself and my businesses. It was a miracle I survived," explains Giannis.
He remained bedridden for a year and when he finally was able to stand on his two feet and started recovering, his body couldn't produce blood. For six months Gianni was having blood transfusions every 20 days.
"Due to the forced inactivity, I gained a lot of weight and was in a bad mental state. From business owner with 500 staff and professional athlete I was now in bed unable to do anything and there was a point where I didn't want my life," he confesses.
But a born fighter, Giannis slowly managed to overcome this difficult period in his life and started from scratch.
"In 2016, a year before I came to Australia, a friend gifted me a dog. This is what saved me. I had suicidal thoughts and he was the one who once prevented me from taking my life.
"He gave me motivation. I started taking him out for walks and later-on returned to the gym. I soon returned to being my old self again. In September 2017 as I was ready to leave Greece and go to England, I met Fotini and I decided to come to Australia with her."
After Gianni cooked a Greek Pastitsio for Fotini, she encouraged him to start The Real Greek Chef and she is the one who's been recording his cooking videos.
Now Giannis works as a restaurant consultant and does on-demand online cooking classes while an e-book with Authentic Greek Recipes is also in the works.
"Cooking is part of our Greek culture. With a few ingredients and olive oil you can create a mouth-watering dish," Gianni says.
The recipe to a good life is similar. A few exceptional ingredients. Love and teamwork is what makes it flourish.
Stay up to date with recipes and news from The Real Greek Chef by following him on Facebook, Instagram or YouTube