By Evelyn Karatzas.
A diverse showcase featuring more than 15 cultural groups took place in the Australian Capital Territory on Saturday, May 13.
Held at the National Museum of Australia in Canberra, the Tapestry of Cultures Family Festival featured market stalls, music, dancing, interactive workshops and delicious food from all around the globe.
Shortly after the Festival kicked off, the Canberra Greek community brought their kefi to the stage as they showcased modern and traditional dancing with performances by the Canberra Hellenic Dancers – Atalanti and Apollo groups.
Canberra Hellenic dancer, Ariana Exarhos, told The Greek Herald there was no better feeling than showing her love and passion for her culture through dancing and performing.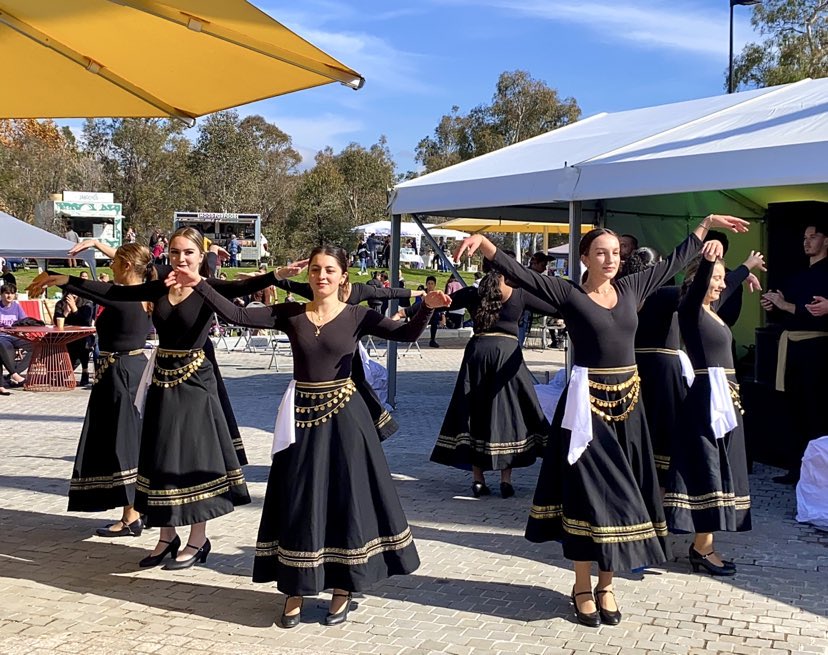 "I just love how dancing makes me feel," Ariana said.
"I started dancing when I was only five years old, and now I'm almost 18 and still love every minute of it. It's such a wholesome thing that can bring anyone together and it really helps me connects with my roots too."
On the day, there was also a Greek food stall run by the Greek Community of Canberra (GCC), selling octopus and delicious lamb and pork souvlakia served with traditional Greek salad.
President of the GCC, John Loukadellis, told The Greek Herald the Festival was a great way for Canberrans to get together and connect with food and entertainment from around the globe.
"This event is a multicultural exhibition that celebrates our diverse community," Mr Loukadellis said.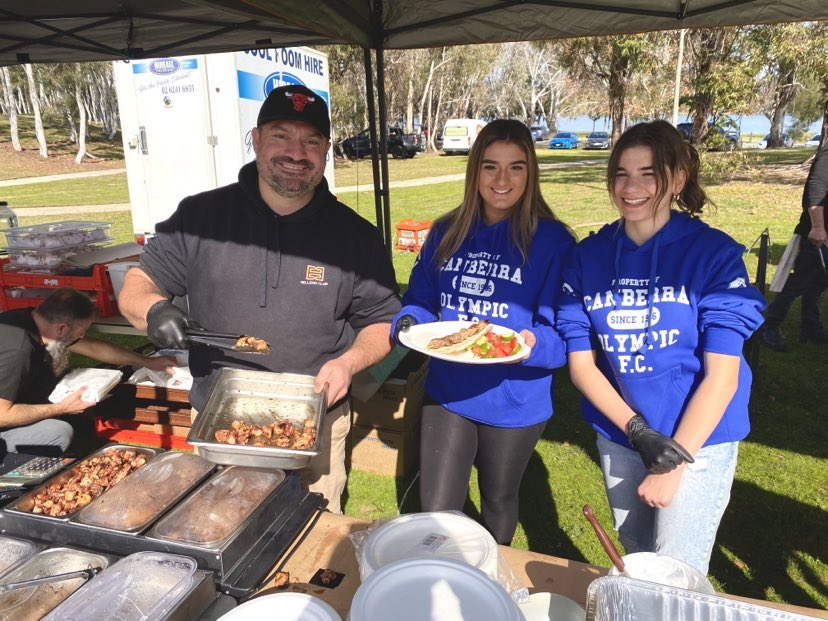 "The significance of why we are sponsoring this event is because it coincides with Mother's Day and the Feared and Revered exhibition currently on display at the National Museum, which features pieces from around the world that represent women in history.
"It's also such a great feeling to look at the community coming together, enjoying all the entertainment and stuffing their faces with souvlakia and octopus, as well as other delicacies from around the world."
As well as plenty of dancing and delicious food pleasing the crowd, Mimi Mati – a Sydney-based Greek business offering Greek icons, evil eye jewellery, key chains, hair scrunchies and more – also attended the Festival.
23-year-old Mimi Mati owner, Anastasia Poniris, said this event marked her third time setting up a stall in the Capital.
"The Greek community in Canberra is very supportive of my small business and I can't thank them enough," Anastasia said.
"I have built a big clientele here now, so I love seeing my returning customers and meeting new people with every event I attend."
One of the Festival attendees and performers from the Canberra Dragon Dance group, Chris Wong, said the Tapestry of Cultures Festival was the perfect day out with sunny skies, lots of food, workshops and performances.
"Canberra is such a multicultural city that is also really inclusive, not only for its diverse cultural groups, but also for the LGBTQI community," they said.
"It's been super exciting leading up to this event and training for the performance, it's such an exhilarating feeling.
"I've been wanting to visit the National Museum for a while too, to see the Feared and Revered exhibition, so I think this Festival is a great way to learn more about the feminine side of the goddesses, as well as learn about their cultures too."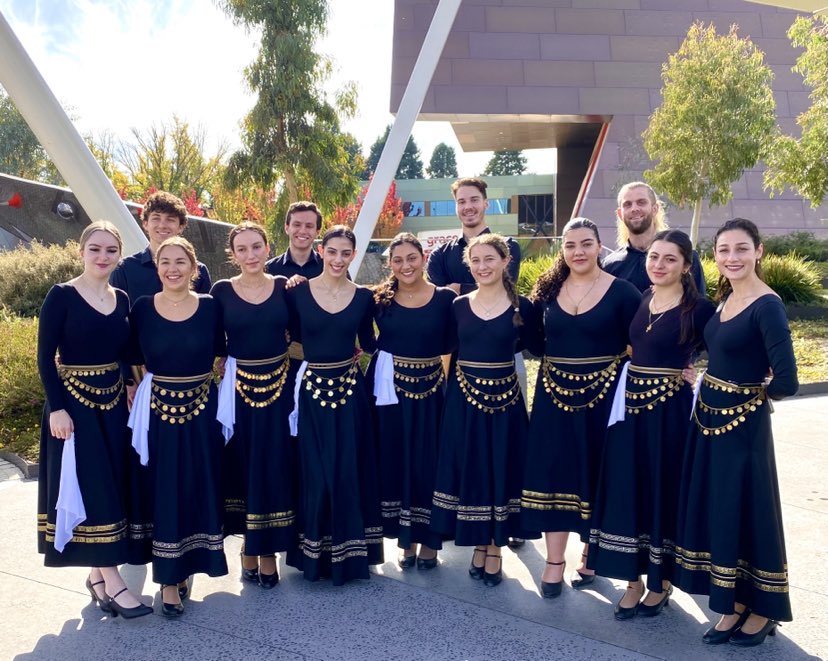 Chris added that as someone who comes from Malaysia, "we definitely have a lot of food from around the world to offer and it's great having an event like this that showcase that."
"You can enjoy Korean, Greek and Middle Eastern food to name a few, including Turkish, which is one of my all-time favourites," they said.