The first generation of Greek Australians is ageing, and concurrently dementia rates are increasing. Currently there are 447,115 Australians living with dementia and this number is expected to surpass 1 million by 2058.
National Ageing Research Institute (NARI) is calling for assistance from the Greek-Australian community to evaluate three new Greek-language short films about dementia.
The films, developed by NARI's Moving Pictures project, look to inform the first generation Greek-Australians on the first steps of the process of diagnosis.
"Dementia is a massive issue in the general community and but also in CALD communities. So when I say CALD, I refer to culturally and linguistically diverse communities… Unfortunately, CALD communities frequently receive a diagnosis late, seek out services late, and those things really lead to poor prognosis," Dr Josefine Antoniades, the Moving Pictures Project Manager, said to The Greek Herald.
"A lot of the resources that are available for CALD communities and the Greek community. Although the Greek community is very well served, (resources) are often really disjointed and hard to find."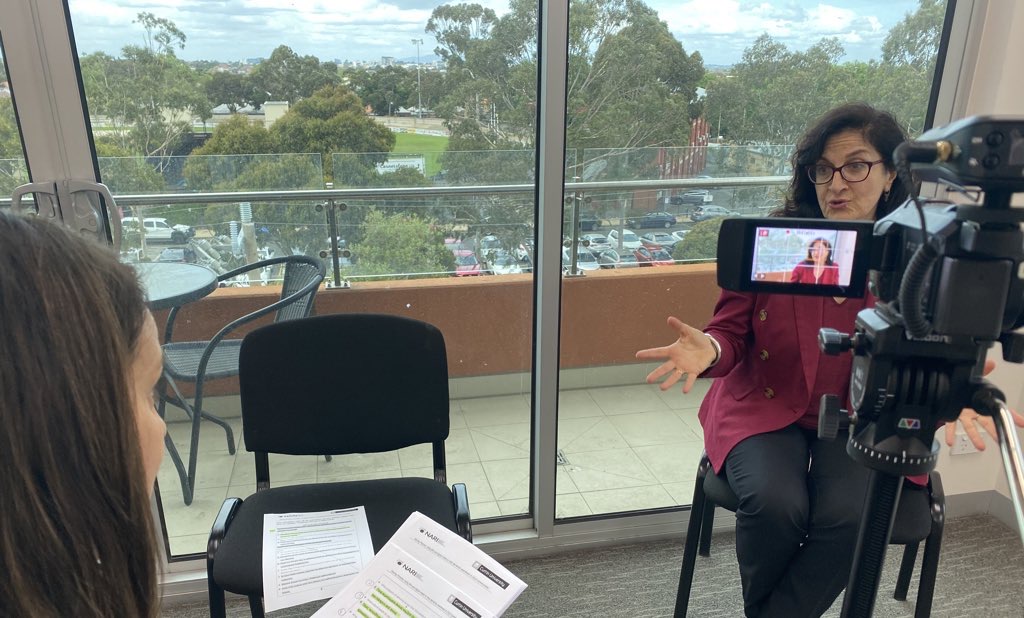 "So we wanted to try and address this issue by working with local communities."
Moving Pictures have already developed films for five different multicultural communities, including the Italian, Spanish and Vietnamese communities, looking to add five more to the roster. While other dementia-information films are already available, as Dr Antoniades said, what distinguishes Moving Pictures is the fact that they interview the carers of people living with dementia and service providers in-language.
"So the films are actually the carers talking about their experience, the service providers talking about their experiences and also some general advice," Dr Antoniades said.
"It serves two purposes: To normalise it, and it provides some really heartfelt stories, so people can really connect with these films."
The first film, Detection and Diagnosis, observes the moments where dementia is noticed and how it is managed by the patient. The second film then focuses on what the patients did when they realised there was a problem. The final film, the Carer Journey, explores the role and health of the carer.
"What we noticed in the interviews is that carers are not very good at taking care of themselves," Dr Antoniades explained.

"So they'll put their loved ones first and they tend to forget about themselves because they get so busy with taking care of someone else that they just forget about themselves.
"So in that particular film, we sort of focus on the carer and saying that it's really important to take care of yourself. There are services available. Some communities are better than others to have uptake of those services, but it's also a matter of availability."
In the past, Moving Pictures has gone out and screened it with community groups to get instant feedback. Due to the pandemic, this is no longer possible.
"This time around we've decided to run it online and so our evaluation covers a few questions before and after, to gain information around whether people actually learn anything from the films and if they change their attitudes based on the films.
"Because there can be some stigma around it, often based around misconceptions of what dementia might be."
The films will be free to watch online, with Dr Antoniades saying they only wish to raise awareness of dementia and ensure people obtain health equity.
Below are links to the evaluation:
Facebook: https://fb.watch/3nc4UMU3ef/
Direct to evaluation in ENGLISH
Direct to evaluation in GREEK