Antonios Baxevanidis was born on May 15, 1944, during the turbulent times of Greece's civil war. Raised in Thessaloniki, he balanced his education at the Technical School of Electrical Engineering with a passion for sports, particularly cycling and basketball. This early interest in diverse pursuits laid the foundation for his versatile career. Following his education, Antonios completed two years of mandatory military service in the Greek army. But the allure of new horizons beckoned, prompting him to migrate to Australia in 1968.
In Australia, Antonios embarked on an artistic journey of self-discovery, and into the world of acting. He studied the Stanislavski method with Shayna Hevron Acting school and attended the Crawford Productions Film School, setting the stage for his acting career. He made his stage debut with the Malvern Theatre Co., showcasing his talent as Mr Apopolos in "My Sister Eileen." Antonios refined his craft further through theatre workshops at the Melbourne Actors Lab under the guidance of Peter Kalos.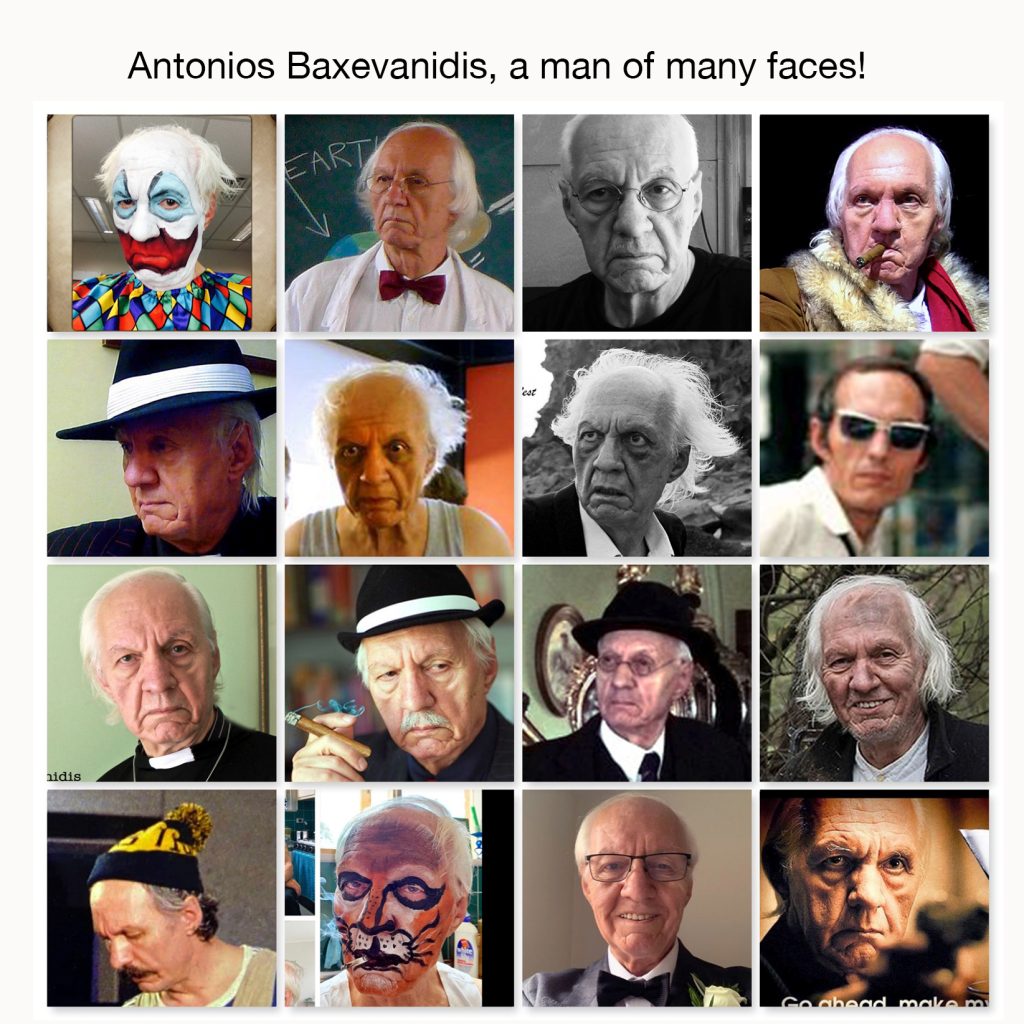 Photography became another facet of his artistic repertoire. Antonios achieved recognition as a photojournalist, a member of MEEA, capturing an iconic image of Nelson Mandela that was later published by Kodak.
His acting career took off with notable roles in film and television. He appeared in "STILL FLOWING" (1978), "KOSTAS" (1979) by Paul Cox, "MALCOLM" (1986) directed by Nadia Tass, "DOHERTY" (1983), the ABC series "THE YOUNG WIFE" (1984), "THE KEEPERS" (1984) on ABC, "FLOWERS OF RETHIMNO" (1986) on SBS. 
His versatile acting skills were evident in roles such as "PRISONER: Cell Block H" (1979) and the Greek television series "EISAI TO TAIRI MOU!" (2001) on MEGA. Television viewers recognised him from appearances in shows like "ACROPOLIS NOW" (1989), "10 EASY STEPS" (2014) with Louis Mandylor in "MY BIG FAT GREEK WEDDING" (2002), "IT`S A DATE" (2013), "FAT TONY" one episode (2014), "RED SKY THE CANDIDATE" (2016) directed by Stewart Marshall and "AJJ LOUKAS" (2016) a documentary drama. His contributions extended to the Greek Australian production "DREAM OF A SHADOW", "THE DEBT COLLECTOR" by Richard Wolstencroft (2022) and "TWENTY-TWO" an Asian Minor catastrophe theatrical production by Jeremy Artisthe.
The theatre was a constant presence in Antonios' life. His roles included performances in "THE RESPECTFUL PROSTITUTE," "THE SHIFTING HEART," "ZOO STORY," and "SCAPINO." He portrayed Pluto in Aristophanes' work, directed by Michael Nikoloudis, and participated in "SALONICA BOUND" at La Mamma Theatre, directed by David Myles. His acting shone in "ONE FLEW OVER THE CUCKOO'S NEST" at HST Theatre, also directed by David Myles.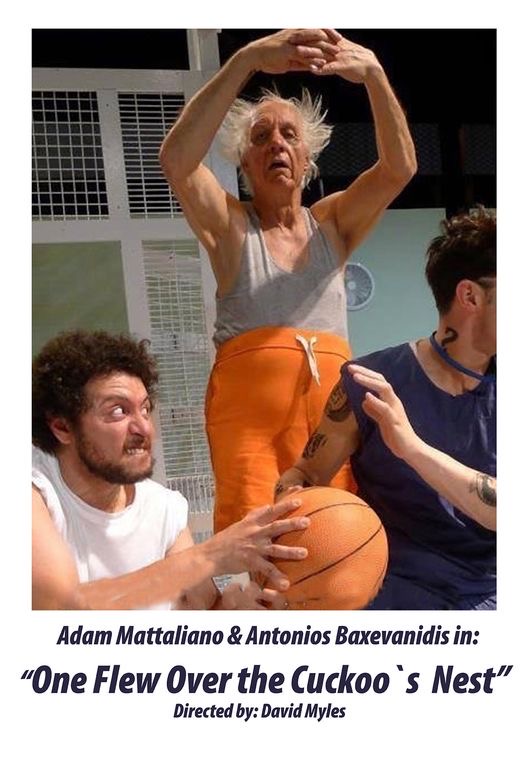 Antonios ventured into music videos, starring in over a dozen. His most recent and resounding success was the music video for "TONES AND I: DANCE MONKEY" (2019), which attracted over 2 billion views to date and regarded as one of the top 100 songs in the world.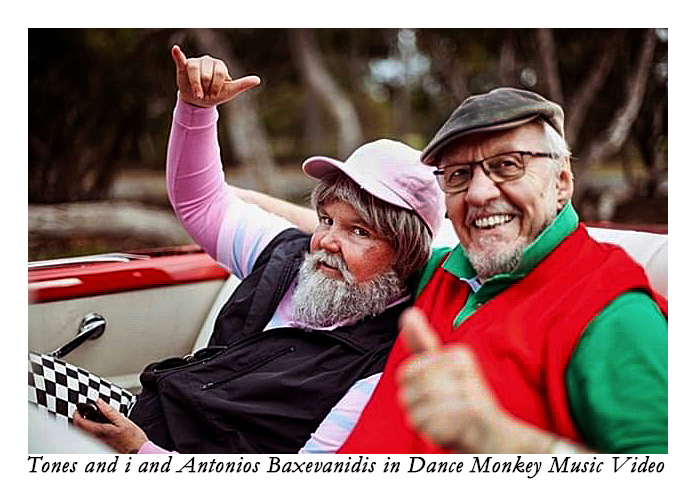 A member of Actors Equity of Australia, Antonios participated in more than 50 short films. Award-winning short films of note are "25-12 CHRISTMAS DAY" (2012) by Stella Dimadis, "NONNO" (2022) by Zev Howley, "LIFE WORTH LIVING" (2016), "THE PINT" (2013), "SCRATCH" (2010) "MANS BEST FRIEND" (2018) by Brian Patto, as well as numerous commercials, further cementing his reputation as an accomplished and versatile actor.
Antonios' journey from his beginnings in Greece to his status as a respected figure in the Australian entertainment industry is nothing short of remarkable. His passion for the arts, determination, and versatility has allowed him to leave an indelible mark on the world of theatre, cinema, and photography. His story serves as an inspiration to aspiring artists, demonstrating the limitless possibilities that await those who follow their dreams.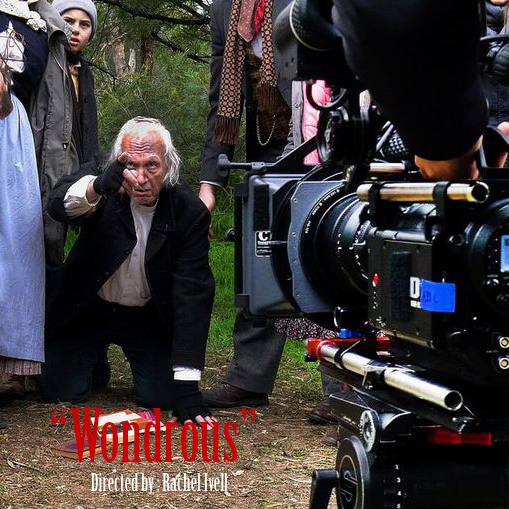 Antonios is amongst many Greek Australian artists who have taken part in the GAAD (Greek Australian Artist Directory). An initiative by the Greek Australian Cultural League (GACL), the GAAD celebrates Greek Australian visual and performing artists by showcasing their works and contributions to the Australian arts landscape.  By preserving and promoting the artistic legacy of Greek Australian artists, the directory ensures that their talents are duly acknowledged and cherished, cementing their place in Australia's artistic narrative.
Interested artists can register their profiles by visiting www.gacl.com.au and clicking on the dedicated GAAD section. For any inquiries related to the GAAD, individuals can either email GACL President Cathy Alexopoulos infogaclm@gmail.com or contact GAAD Co-ordinator Vasy Petros on 0412 242 557.
*Written by Vasy Petros. This is a Greek Australian Cultural League Initiative supported by The Greek Herald.