By Mary Sinanidis.
Betty Athanasakis successfully rallied Melburnians to contribute $15,386.20 for the Smile of the Child Organisation during the annual dinner dance at the Pallaconian Club on Saturday, November 18.
This figure is expected to increase as post-event donations come in, edging closer to nearly $300,000 gathered for the Greek welfare group in total since the inaugural event in 2010.
Since Betty's chance encounter with the organisation during a neighbourhood walk in Kareas, her family and friends have been doing as much as they can to organise the dinner dances. Very hands-on, they avoid outsourcing in the hope that a substantial portion of the donations directly benefit the children rather than be allocated to professional services.
Commerce student Peter Athanasakis, 19, spent Thursday setting up the tables and assisting in odd jobs like driving his grandmother, Betty, to the supermarket to get the meat, donated for the event.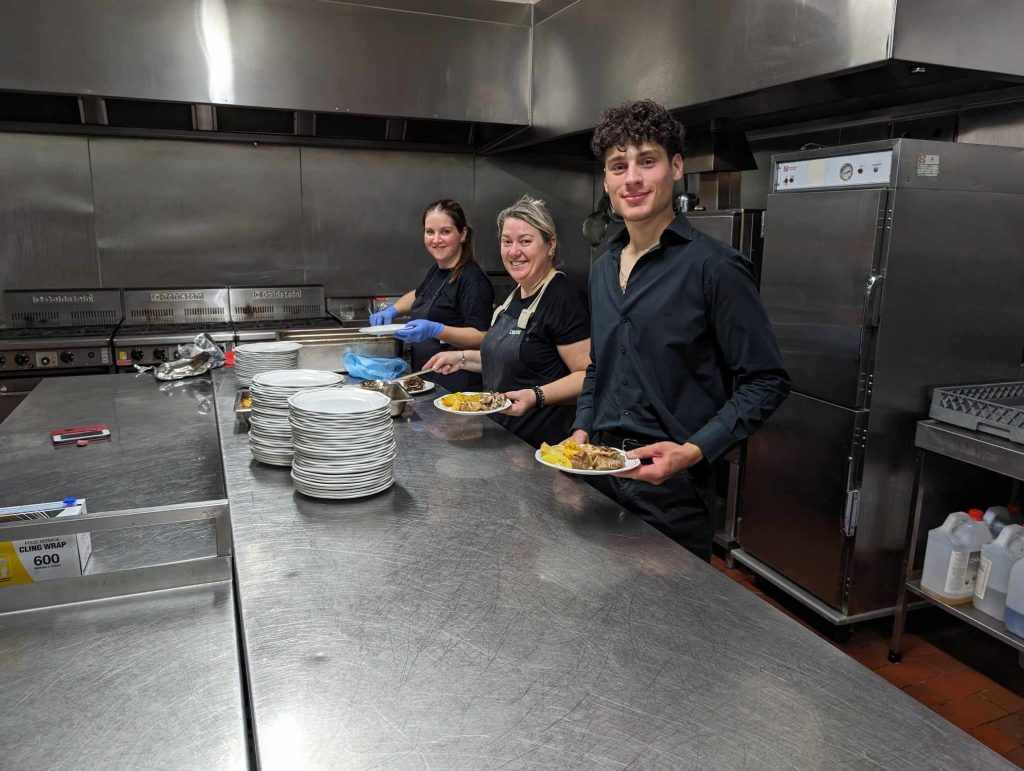 "I come every year for my yiayia," he said, with Patricia, his girlfriend, by his side. "Yiayia really is a sweetheart and it puts a smile on her face knowing she has helped the children. That's why we're here to support her."
Fotoula Tsoukalis and Sofie Mercoulia managed the front desk, diligently calculating donations.
"I like helping people, especially children in need," Fotoula, who has been supporting Betty for the last eight years, said.
Dessie Contis, another dedicated supporter, traversed from table-to-table selling raffle tickets as the aroma of juicy lamb, generously donated by Pierre Kairouz, permeated the room.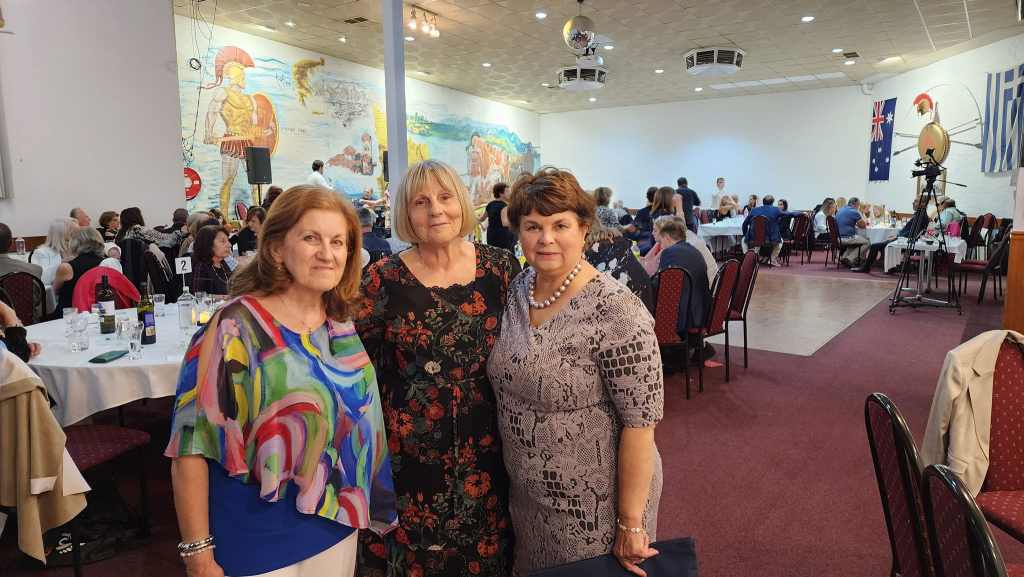 The dinner, reminiscent of a hearty, homemade feast found in yiayia's kitchen, featured pastitsio, baked lamb with patates tou fournou (oven-baked potatoes) and Greek salad along with spreads, like tarama.
Emcee Rena Frangioudakis, a veteran broadcaster at 3EA which evolved into today's SBS radio, reflected on Betty's significant efforts.
"What Betty does is a tremendous effort and witnessing the progress of the Smile of the Child organization makes me proud, not only because of my immense love for children but also because I've experienced firsthand the needs of people when there is no welfare," she shared, recalling her struggles as a single mother in the 1970s.
Addressing the crowd, Rena couldn't contain her emotions, shedding a tear.
"Does she get so emotional every year?" I asked cameraman Platon Denezakis, filming beside me. He nodded, acknowledging that it's a regular occurrence.
Although it was Platon's name day, a day traditionally celebrated with family, he chose to be at the event to capture footage.
"You can't say no to Betty," he smiled, illustrating the dedication of those involved.
I recalled calling Betty earlier in the day to bail out due to a sick child in my own family. She was flustered, exhausted yet resolute.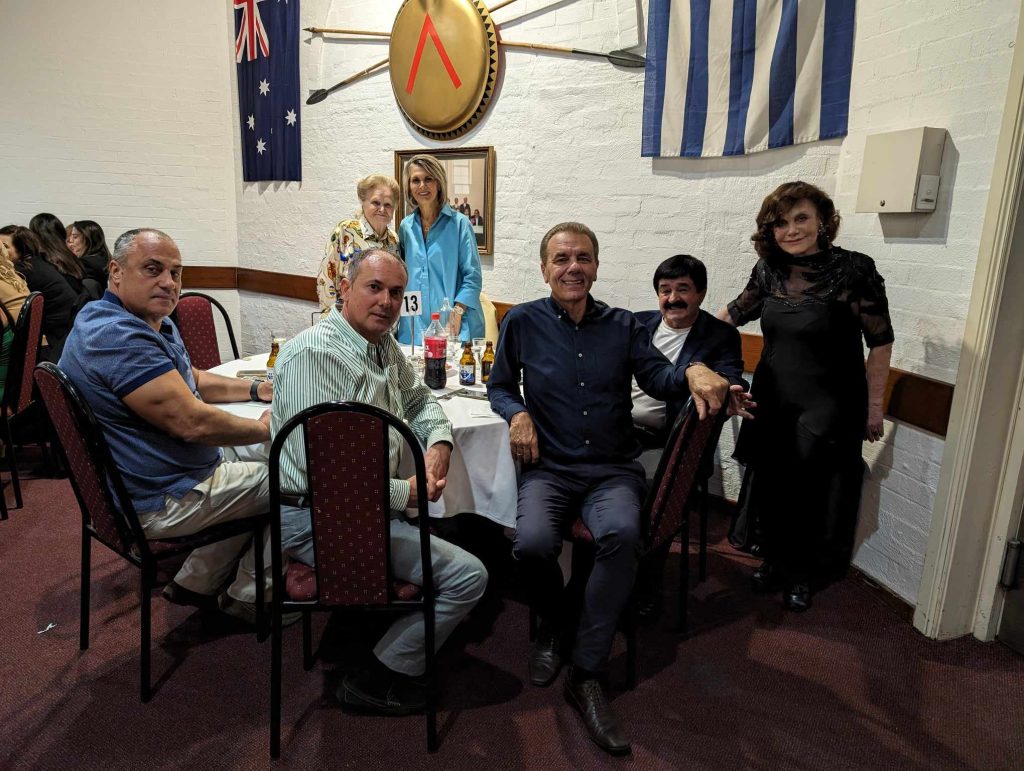 "Pre-event nerves?" I asked.
"I have a last-minute table of 10 to accommodate. Where will I put them?" she asked.
"Better to have more than less," I joked.
Betty had no time for jokes. She wanted a large turnout, substantial funds raised for the Smile of the Child, and everyone to have a good time with ample space for dancing.
By 8.30pm her wishes came true, as attendees danced joyfully to the tunes of Doukissa's traditional Greek songs. Betty was surrounded by family, love, and the hope for children's welfare. All the tiredness had gone.
It is not too late to offer funds to the Melbourne fundraising efforts, call Betty Athanasakis on 0411 568 818 or (03) 9381 1695 during office hours.