By Andy Paschalidis – Heartbeat of Football Founder
Heidelberg United FC is more than just a football club. It's a community – a symbol of multicultural Australia formed by Greek immigrants predominantly from Florina, Macedonia in the north of Greece back in 1958.
This is a journey so many other clubs of ethnic background have followed in Australia after the Second World War. It's what I love about football in our country.
Clubs like Heidelberg gave those newly arrived Australians from Greece a chance to engage with so many who followed a similar journey, but also the chance to assimilate in their own language, develop lifetime friendships which often led to marriages, find work and also make one feel that they belong. Ties that bind.
Imagine what it was like arriving in Australia not knowing anyone, not knowing the English language and not having a job? Football was a catalyst for so many – a pathway for a better future.
On Saturday, June 3, Heidelberg United (also known as Alexandros or Alexander The Great) celebrated its 65th anniversary with 470 people in attendance at the stunning La Belle Venues in Somerton, Victoria. I was honoured to be the emcee.
Amongst the guests were: Emmanuel Kakavelakis, Consul General of Greece in Melbourne; Lee Tarlamis OAM MP, Member for South Eastern Metropolitan region of Melbourne; Alida McKern, Deputy Mayor of Banyule City Council; Antonella Care, Football Victoria President; Kimon Taliadoros, Football Victoria CEO; Jeff Olver, ex-Subway Socceroos goalie, most capped Bergers player (379apps) and long time Bergers goalie coach; George Katsakis, Heidelberg coach since 2007; Rita Mankowska, Heidelberg player and Head of Player Development at Professional Footballers Australia; Steve Tsalikidis, Heidelberg United President; Arthur Evriniadis, Heidelberg United Chairperson; and Bill Papastergiadis, Commissioner at the Victoria Multicultural Commission and President of the Greek Orthodox Community of Melbourne and Victoria.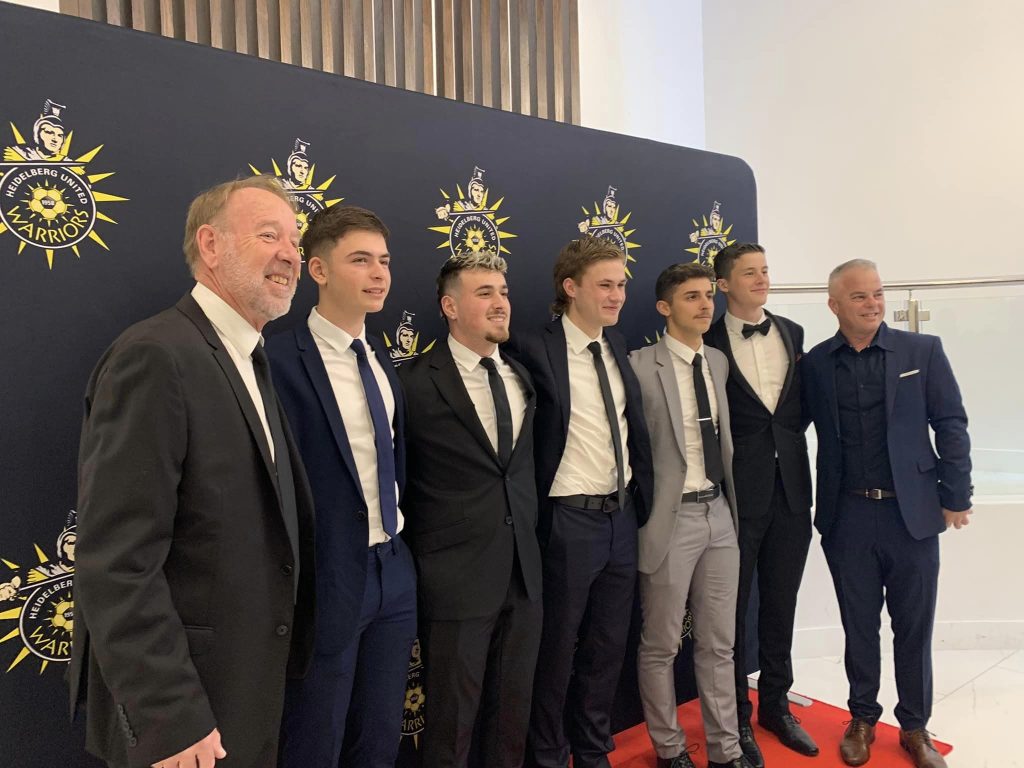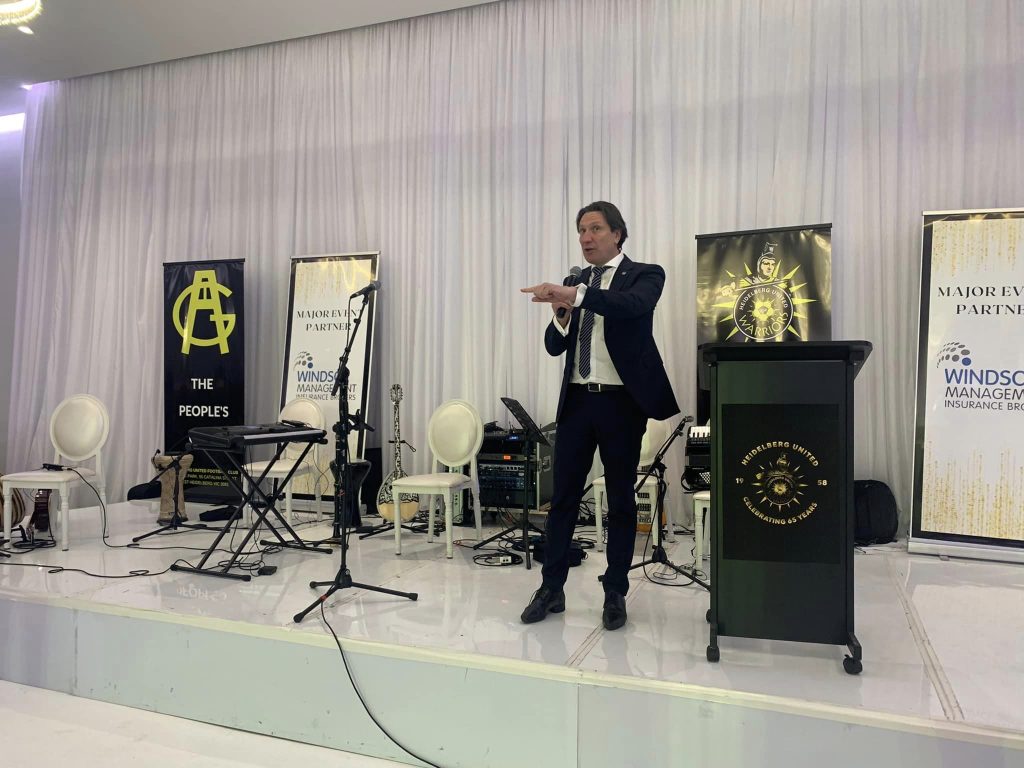 On the night, Football Australia Chairman, Chris Nikou, also sent a very emotive video message in Greek and English.
I have enjoyed such a great relationship with this club and it shouldn't surprise given my years at SBS Sport covering the old National Soccer League (NSL), as well as my Pontian background.
I was blessed to commentate many Heidelberg matches in the NSL including the 2-1 NSL Cup triumph against Parramatta Melita Eagles in 1993. This was one of two Cup triumphs. Heidelberg was the first Victorian Club to become National Premier League Champions in 2017 under the guidance of coach George Katsakis.
Perhaps the golden period for the club came in the 1980s when seven players featured in the Socceroos lineup between 1982-1985 including Gary Cole, a two-time top scorer in the NSL in 1980 and 1981.
Katsakis has been coaching the team since 2007 and has enjoyed great success with three Victorian Minor Premierships (2017, 2018 and 2019) and one Championship in 2018. George was the 1985 NSL Under 21 Player of the Year while playing for his beloved club before injury forced him to retire and take up coaching.
"This is the people's club," Katsakis said. "It's like a family to me and it goes beyond football."
"A broken leg ended my playing career and when I started coaching former Socceroos coaching legend Rale Rasic, he gave me great advice and he still does to this day. He has become a great mentor."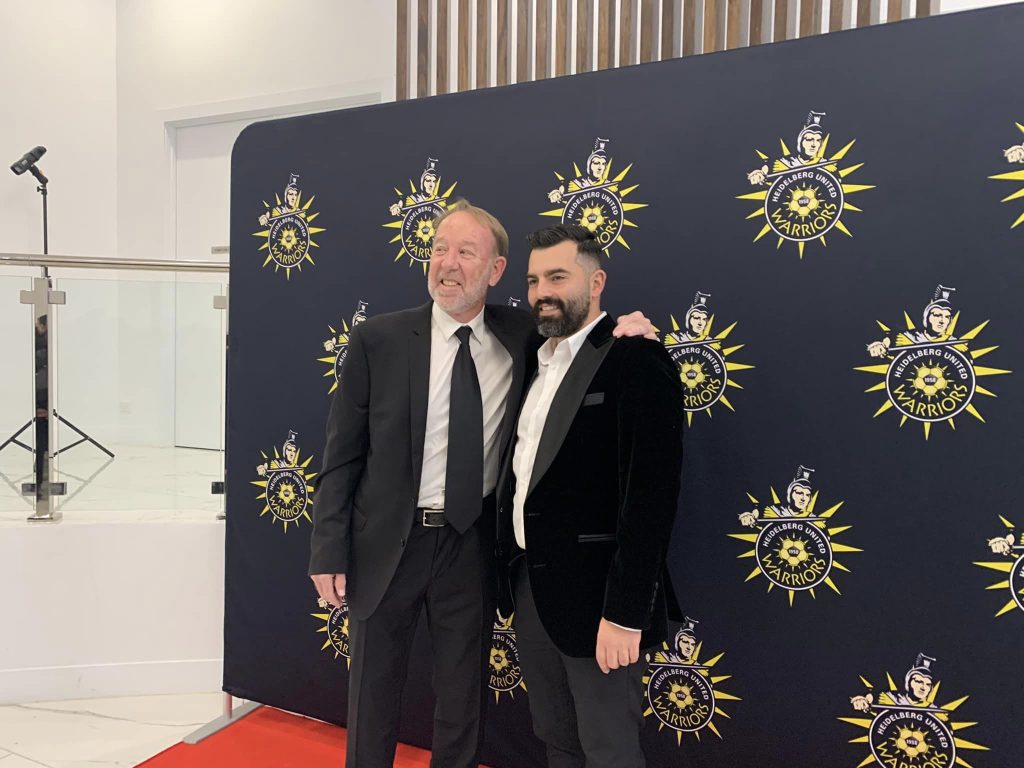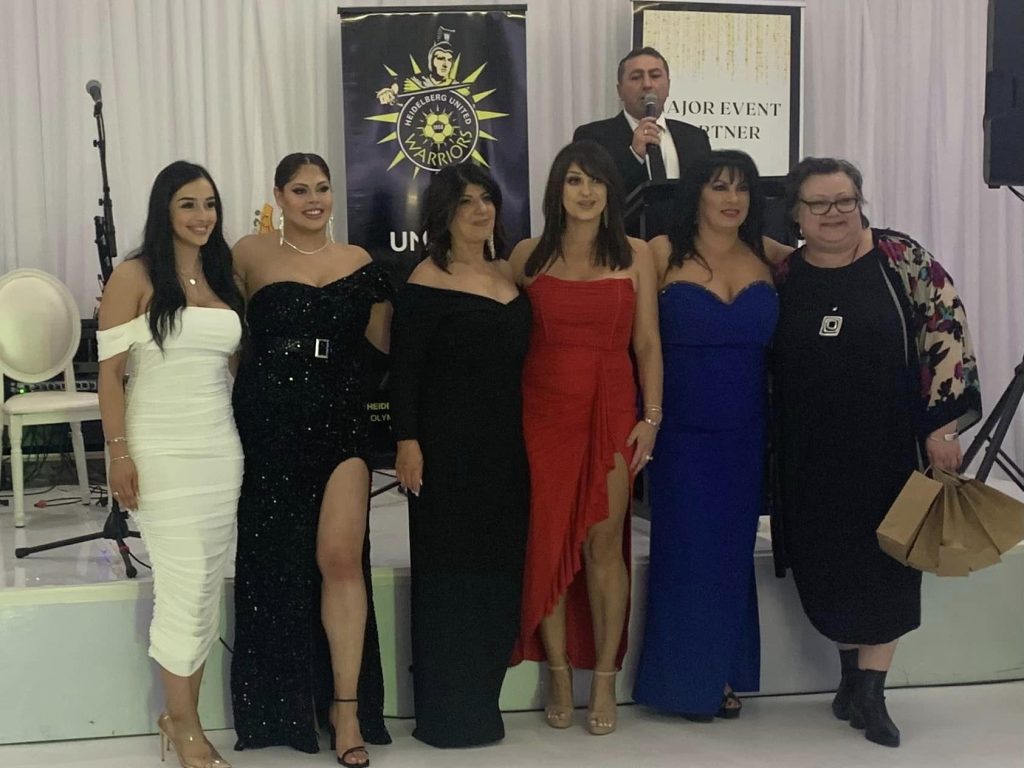 There has been a roll call of great players who have worn the famous colours of Heidelberg including Theo Selemidis (354 apps and second to Jeff Olver), Charlie Yankos, Gary Cole (247 apps), John Anastasiadis, Alan Hunter, Phil Stubbins, Jim Kourtis, Kevin Muscat, Peter Tsolakis, Kimon Taliadoros, Jim Kriaris, Pat Bannon, Andy Vlahos, Jamie Paton, Les Doumbalis, Yakka Banovic, Ivan Franjic, Alan Scott (236 apps), Ulysses Kokkinos, Gary McDowell, George Goutzioulis, George Slifkas, Jim Tansey, Archie Thompson, Bobby Despotivski, John Yzendoorn. The list is endless. Many went on to play for the Socceroos.
"Alexander the Great of Melbourne has been honouring the sport of football, as well as the Hellenic sports ideals in the distant Antipodes for decades," the Consul General of Greece in Melbourne said on the night.
"It's a club which has engaged with thousands of fans whether of Greek origin or not.
"Today we honour the Macedonian pioneers who, by establishing the club in 1958, wanted to demonstrate their love for the sport and the motherland which many were forced to leave under difficult circumstances."
It was so good to also see Akrites Australia (Ακρίτες Του Πόντου) perform on the night along with the Florina Aristotelis Dance Group.
Congratulations to the organising Committee led by Angela Pilipasidis. I had an awesome night – one which also reminded me of my journey in football which started as a player in 1971 and in the media in 1983 when I first walked through the doors of Foreign Language Publications as a cadet journalist with the historic publication Australian Soccer Weekly. Long live Alexandros.