By Andy Paschalidis
It's hard not to feel emotional when you see the impact you make for the good of the community – particularly when you see the level of interest and engagement from the next generation.
I have been on a mission since 2014 to address our biggest killer. I am not going to slow down. The inaugural Heartbeat of Football #ShowSomeHeart #MakeitRed heart health round was a huge success despite wet weather impacting some clubs which also included a postponement of two heart health testing activations at Panania Diggers Soccer Club & Coogee United FC in Sydney.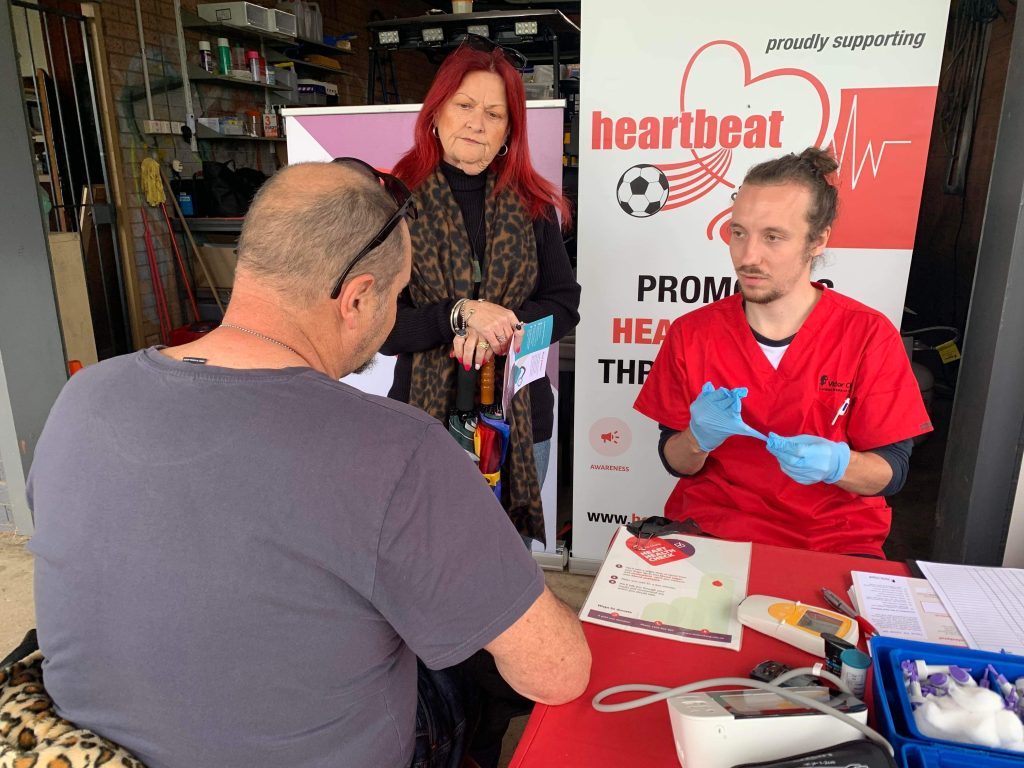 All up 33 clubs around the country along with Associations like Football St George, Central Coast Football and Southern Districts Soccer Football Association supported this unique initiative to raise much needed funds for;
EndUCD.org (unexplained cardiac death)
Victor Chang Cardiac Research Institute (SCAD – spontaneous coronary artery dissection which only happens to women)
Heartbeat of Football (heart health testing days)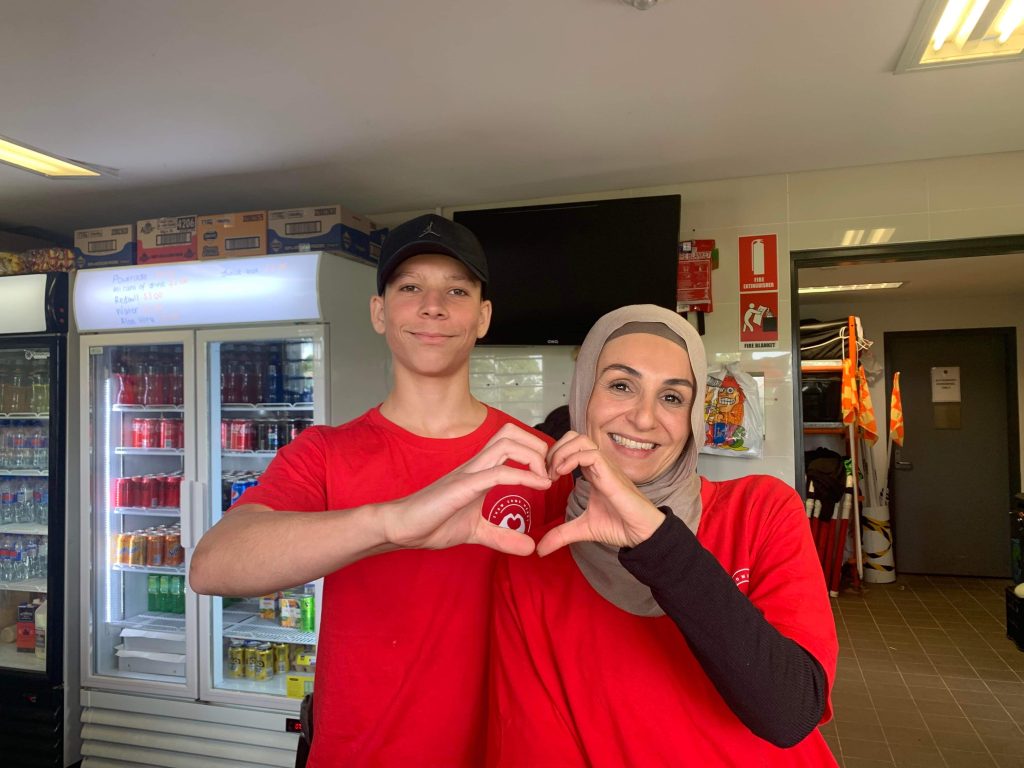 Just over $20,000 worth of donated prizes will be given to those clubs who have raised the most. Amazing. Football NSW and Northern NSW Football endorsed us while Bing Lee Electrics was our major sponsor.
The Association with the biggest level of engagement was Football St George. It was wonderful to catch-up with Chairperson Irene Hatzipetros as well as Local Member Mark Coure at the Penshurst West FC. I also managed to get to Banksia Tigers FC and Arncliffe Aurora FC.
The heart health message to our multi cultural communities is not at the level it should be. This must also change and I hope in coming weeks I can also engage with Steve Kamper – the NSW Minister for Sport and Multiculturalism – to work on a new strategy.
There were so many quirky engagements and it pleased me to see the volume of youngsters engage.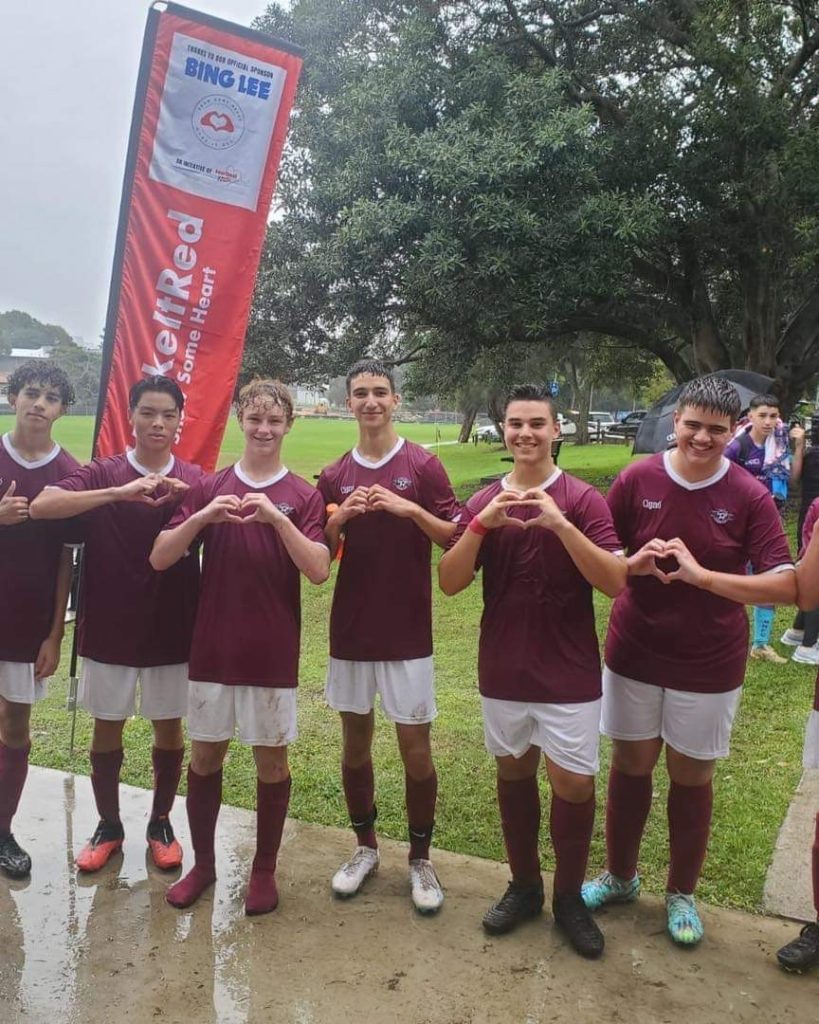 Education and awareness is so crucial. It's vitally important that the next generation learn about cardiovascular disease – our biggest killer. In the perfect world it would great if all students studied first aid with emphasis on CPR training and AED education through the school system. As you know the world isn't perfect.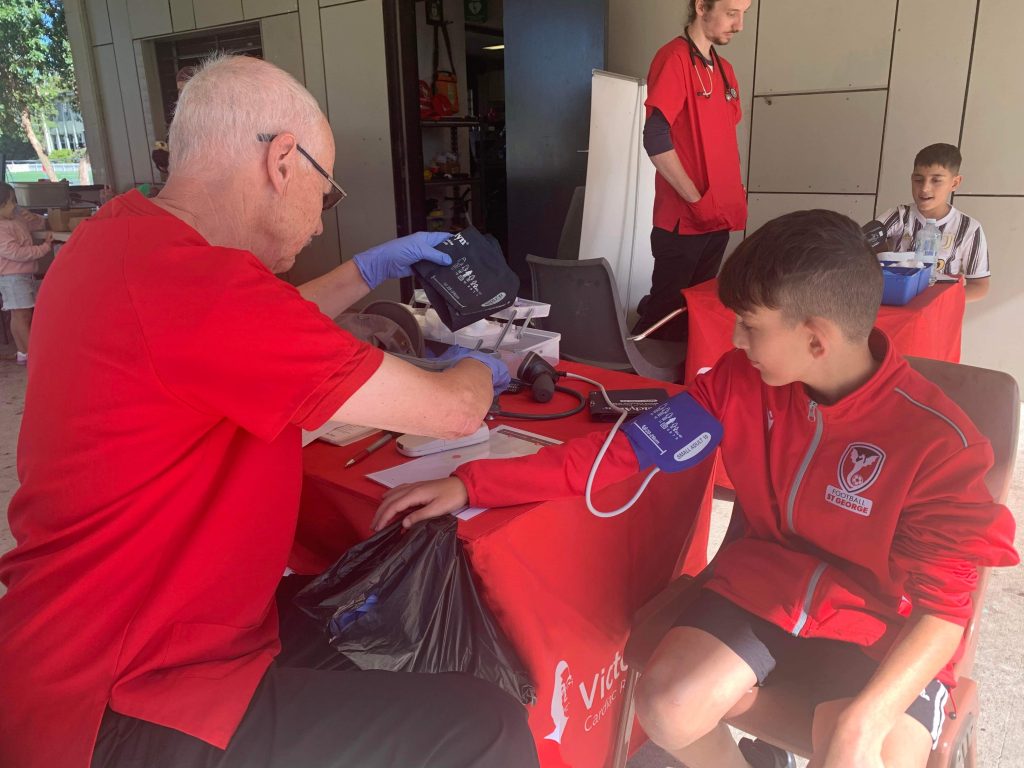 In 2023 our charity has already tested over 800 people at numerous Events – not just football. Sadly 45% of those tested have shown issues for either high blood pressure, cholesterol or blood sugar. This is a record level and underlines the importance of heart health.
I want to thank everyone who took part in this inaugural activation – particularly our charity volunteers led by the visionary Angelo Tilocca. I sense this activation will escalate to unparalleled heights in the years to come and I am confident it can also be replicated around the world. United as one we can and will make a difference.