Couples across South Australia scrambled to beat a wedding ban which went into effect from midnight last night, tying the knot with just hours to spare.
One couple was Tanya and Stan Kapoulitsas.
Tanya, 41, was doing last minute wedding shopping in Rundle Mall, Adelaide, when she watched Premier Steven Marshall's press conference slamming the door shut on her planned wedding this Saturday with 300 guests.
"I was sitting on a bench in the Mall and burst out crying," the Burnside resident tells The Advertiser.
Her fiance Stan Kapoulitsas, 47, rang her and suggested they get married that night, sparking a flurry of calls to suppliers, friends and family.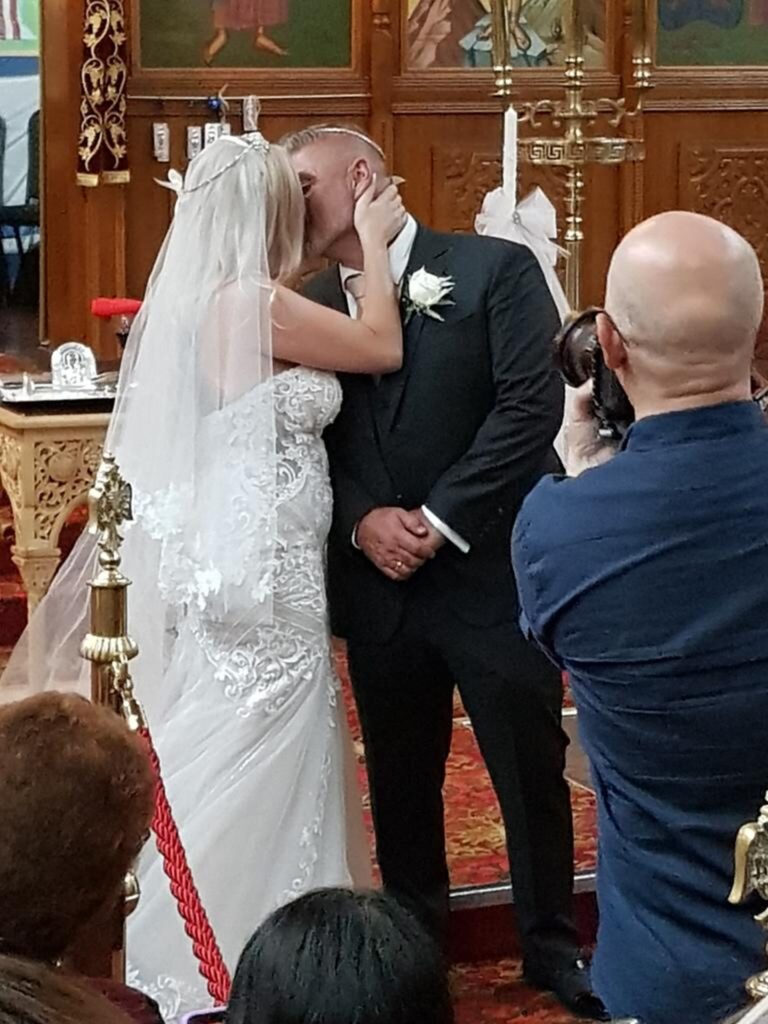 In the end, everyone gathered for a full ceremony at St Anthony's Greek Orthodox Church, Prospect at 8pm.
The couple had dinner at a Greek restaurant at Magill and got home by 11.55am in what Mrs Kapoulitsas describes as a moment out of Cinderella. In a video posted by Mrs Kapoulitsas moments after the happy event, she gives the virus the bird.
Mrs Kapoulitsas says they would wait until life was "back to normal" so they could throw a party to celebrate the wedding.
Impact on the wedding industry:
Kelly Markos, who operates venues Utopia@Waterfall Gully, Glanville Hall and Adelaide Pop-Up Weddings, tells The Advertiser that she has cancelled three weddings this weekend, in addition to other events, due to the lockdown.
She says the future of another seven weddings scheduled from Wednesday were also uncertain, potentially blowing a $150,000 hole in her earnings.
Seven of the 10 weddings were rescheduled from March and April after the initial COVID-19 restrictions.
She believed a lockdown was inevitable but that it would have a "huge impact" on her business and the industry generally which was starting to try and "claw our way back."
"This was an incredibly busy week and next week we were moving into our main event season," she says. "I think for many (businesses) this might be the final straw."