Melbourne father of three, Nick Dimos, has been diagnosed with Multiple Sclerosis (MS). He was meant to travel to Russia back in June 2020 for life-saving treatment, but the coronavirus pandemic threw a spanner in the works.
His treatment plans were put on hold until yesterday, when Nick announced on his Facebook page that he had finally arrived in Russia and was getting ready to receive a stem cell transplant known as HSCT, which isn't widely available around the world.
READ MORE: Nick Dimos' fight to get life-changing treatment for Multiple Sclerosis.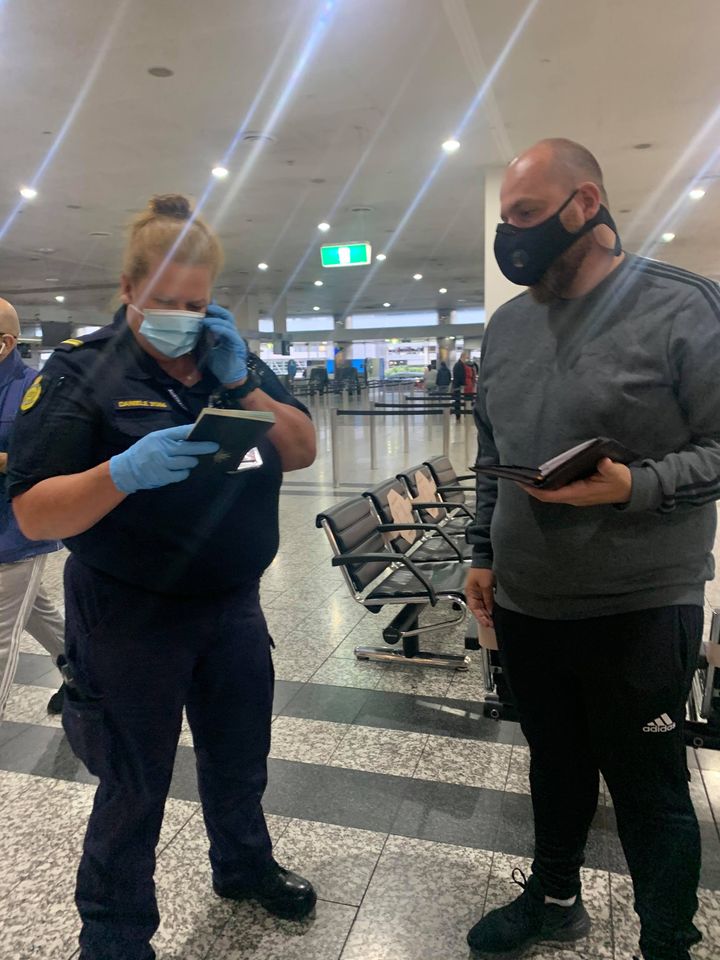 But the journey to get to Russia wasn't easy. His wife, Nektaria Dimos, tells The Greek Herald that in October, Nick had suffered a severe MS attack and spent four days in hospital where they found he had developed 5 new active lesions.
"He lost feeling in his upper left torso and couldn't open the door or cut his food or carry the kids," Nektaria tells The Greek Herald.
"It was devastating and for me, having to cut my husband's food was when reality hit."
This was the moment reality hit Nick as well. He decided to try whatever avenue he could to get on the first flight to Russia, regardless of the pandemic going on around him.
Nick received a travel exemption from the Australian Government within 24 hours. The attempt to get a visa into Russia was more difficult due to logistical issues but in the end, he succeeded.
The final challenge was booking a flight to Moscow.
"Nick was meant to start his treatment on October 26 and we managed to get a Qatar flight to Moscow on October 25. But the flight kept changing until eventually, Qatar decided it no longer wanted to fly into Moscow," Nektaria says.
"So we had to find another flight and it took Nick three days to get to Moscow. He had to travel from Melbourne to Doha, Athens, Germany and then finally, Moscow."
Nick is now starting two days of testing, as doctors at the Russian treatment clinic have to determine the severity of his MS.
"They're currently doing MRI's and bloodtests. The first MRI showed that Nick has a very aggressive form of MS. He has a large active lesion on his spine which is capable of doing more damage than it already has," Nektaria says.
"But the doctor has told him, 'You're in very good hands.' So Nick's excited."
We wish Nick the best of luck for the next stage of his MS journey!