Greek Australian, Peter Panagiotis Karapalidis, was extremely anxious the night before his final results for this year's Victorian Certificate of Education (VCE) were released. But he didn't need to be.
When he finally worked up the courage to click the button which would show him his result, he saw that he had achieved an amazing ATAR of 99.80.
"First and foremost I felt intensely relieved – I could finally stop stressing out. And yes, my results were way better than I ever could've hoped for. I far exceeded my own expectations for myself. I wasn't just happy, I was ecstatic!" Peter tells The Greek Herald.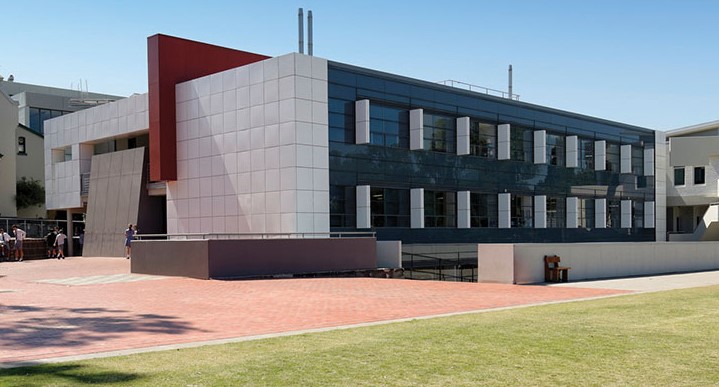 "My family was even happier than I was! My mother was almost in tears she was so overjoyed, and my father had me call his brothers to tell them my results personally. My parents never attended university and I'm an only child, so this is something pretty special to them."
The 18-year-old is a high school graduate from Trinity Grammar School in Kew, Victoria, and he says that although he was concerned about the effects of the Melbourne lockdown on his marks, it also had some positive aspects to it.
"I was fortunate enough that my school was well equipped to deal with online learning," Peter says.
"I should probably say this very quietly, but the lockdowns almost worked in my favour considering all the extra time commuting to and from school that was saved, that I could spend on getting a little bit (or a lot) of extra study done."
And it seems this 'extra study' definitely paid off in the end. Peter now plans on studying something in the field of science or engineering, but adds that he "still has time to decide."
"I've applied for the Bachelor of Science at the University of Melbourne, but I'm still not quite sure yet what I want to do in terms of graduate study or career-wise," Peter says before adding advice for current students going through the VCE.
"Studying and working hard is obviously important, but just as important is taking care of yourself. Remember to take breaks, sleep well, and do fun things from time to time. Don't let your entire year revolve around school and study."
Wise words from a young man who has a bright future ahead of him.