By Panagiotis Dalatariof
Mytilineos' Energy & Metals Chief Corporate Affairs & Communication Officer Vivian Bouzali has spoken exclusively to The Greek Herald about the company's investment plans in Australia and internationally.
In the interview, she stressed the need to focus on clean energy, while referring to the fact that with its base in Australia, Mytilineos can more easily look at opportunities in the Asia Pacific region.
Firstly, tell us why Mytilineos decided to invest in Australia.
As Mytilineos evolves into an integrated energy utility at an international level, it remains true to its quest for Sustainable Development and looks at investment opportunities around the world. Particularly in the renewable energy sector, we look at countries where solar energy is suitable for the development of photovoltaic parks.
Australia is ideal in many ways. The country may have a demanding and competitive market, but there is a need for investment in clean energy. In addition, it is friendly to international investment, and with our base in Australia, we can now look at other investment opportunities in the Greater Southeast Asia and Pacific region.
Your position in Australia has now been established. Can you explain how your plan has evolved so far?
Indeed, we are particularly pleased to be recognised in Australia as leading contractors and developers of solar energy projects.
Since 2019, when Mytilineos first entered the Australian market, it has acquired, developed and built several renewable energy and energy storage projects. Currently, Mytilineos has a growing portfolio of 593 MW solar energy projects in Australia and the goal is to dynamically grow this portfolio both in terms of development and construction, as well as through bilateral contracts (PPAs) to provide "green" competitive energy, maximising the value of each project.
Mytilineos is active in the whole spectrum of energy: from the development, construction and operation of thermal units and RES projects, the design and construction of electricity infrastructure projects, to the retail supply of electricity and natural gas. At the same time, it offers reliable solutions, competitive products and modern services to businesses, professionals and households, which now extend to services such as energy efficiency, smart cities, Facilities Management, digital services, etc.
Our activity now extends to all five continents and the goal is clearly to expand the company in an efficient and appropriate way. Always with respect to local communities and their needs.
You have photovoltaic parks in Queensland and NSW. Is there a chance for further development in other Australian states?
Indeed, the Mytilineos team in Australia is constantly working to assess new opportunities in the country and we will soon be able to make more official announcements.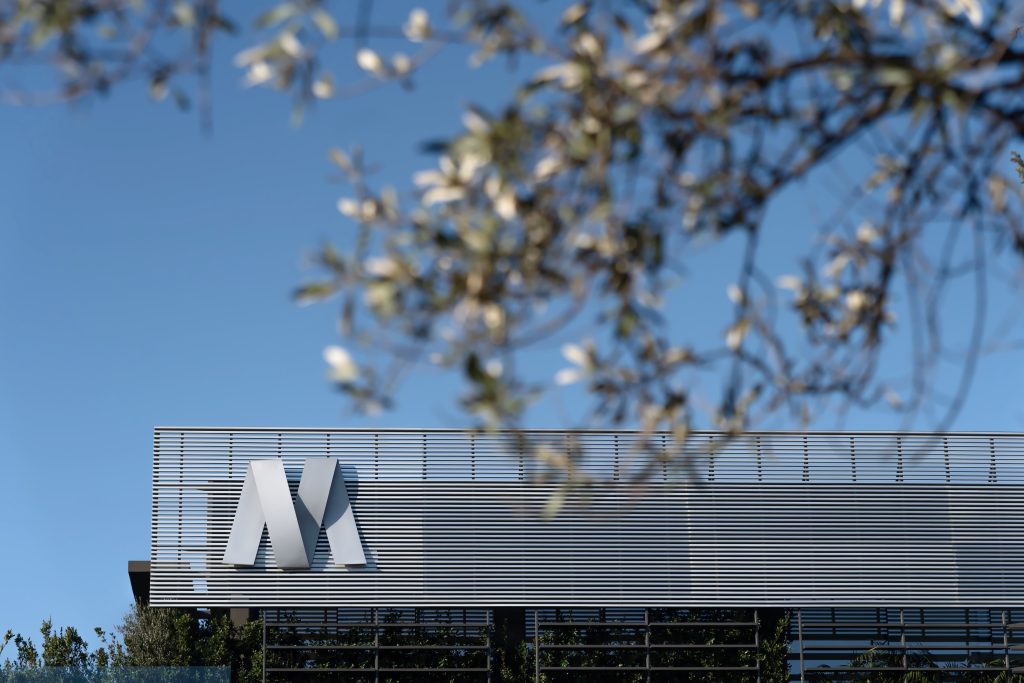 At a time when the energy crisis is a global phenomenon, how important is it for Mytilineos to have such a strong position in a landmark country for the Asia Pacific region?
The energy crisis, although peaking in Europe, is affecting the global economy, with incalculable consequences. However, if anything has become clear in recent years, it is that the future will be greener. Mytilineos identified this need in a timely manner and strategically invested in the entire range of solar and wind energy projects, as well as in energy storage systems. Recently, Mytilineos decided to buy 15 per cent of CLARA Energy's green hydrogen Rosedale project in Australia.
The investment by Mytilineos will support the first stage of the project to build a hydrogen plant that will be electrified solely by solar energy and power heavy vehicles crossing one of the country's longest highways, the Sydney – Melbourne Hume Highway. The location of the plant is well positioned to become the main fuel supplier for heavy vehicles, as all vehicles travelling between Sydney and Melbourne use this route.
Energy prices will remain high in the coming period and this would have been the case even if the war in Ukraine and the resulting unprecedented energy crisis had not arisen. The reason is that the shift to renewable sources, although necessary, has a cost that governments. Institutions should explain this to citizens and above all find ways of financing renewable sources to ease the cost for the final consumer, in order to embrace the project as it is a necessity for the survival of humanity on the planet.
Mytilineos, as an integrated energy provider, offers innovative and competitive solutions in a wide range of energy products, always with a guarantee of quality. In addition to producing "green" energy, the company offers energy saving and optimal energy efficiency services for households and businesses that can bring significant reductions in electricity bills.
Through the products and services we provide, we strive to be competitive, for the benefit of the consumer. But we are also honest about the costs that everyone shares in the effort for an energy transition. Beyond that, our investments are now clearly oriented towards the production of "green energy" with a portfolio of RES and energy storage projects exceeding 11 GW, all over the world such as in the United Kingdom, Romania, Cyprus, Chile, Italy, Australia. Mytilineos is committed to sustainable development through the protection of the environment and the exploitation of renewable energy sources.
The project in Wyalong is scheduled to be completed in the first half of 2023. At what stage is this project at currently?
Within three months the construction of the project will be completed and we will be ready to go into a trial phase. The project, once completed, will have a total power of 75 MW. The Wyalong photovoltaic park will generate enough electricity to power around 27,000 households in Australia.
What are the differences between Australia and Greece in terms of your investment strategy?
Mytilineos as a large multinational company makes strategic decisions for all its activities throughout the world. In this context, we do not distinguish Australia from the other countries in which we operate. However, I do not hide from you that we have already developed special ties with the country and continue to develop our portfolio in a dynamic way.
In addition, we recognise many investment opportunities as large companies in the country seek efficient deals to provide "green" energy. The company has signed a 10-year contract with Coles, Australia's second-largest super market chain, to supply electricity from renewable sources. Using solar energy, carbon dioxide emissions will be reduced by 180,000 tonnes per year. Coles' wide branch network will cover 10 per cent of its energy needs, with the purchase of 70 per cent of the power generated from three Mytilineos projects, with a power of 120MW.
Is there a message you would like to send to Australians and especially Greek expats?
We are very happy to operate in a country with a strong Greek element and the Greek diaspora in every corner of the world promotes growth and healthy entrepreneurship. Our goal is to make our compatriots proud, as a company that excels all over the planet, demonstrating that Greeks can achieve a lot despite adversity.