Many words come to mind when we think of Greek cuisine, but 'gluten-free' and 'vegan' don't usually top the list. Luckily, chef Alex Xinis knows just how to combine the two.
With his Michelin star background and fine dining experience from working in one of Athens' most renowned staples, Funky Gourmet, Alex's latest challenge has been to create an entirely gluten-free and vegan-friendly Greek inspired menu at Melbourne's popular rooftop restaurant, Fable.
"We do two menus a year, there's an autumn/winter menu and a spring/summer menu, and I try to keep a bit of Greek food on both menus," Alex tells The Greek Herald.
This year's new spring/summer menu is driven by fresh produce and seasonality with an emphasis on sustainability.
The menu features new, innovative vegan twists on iconic dishes, such as a quinoa risotto with feta, aleppo and flash-fried snow peas, and orange sherbet churros served with salted date caramel.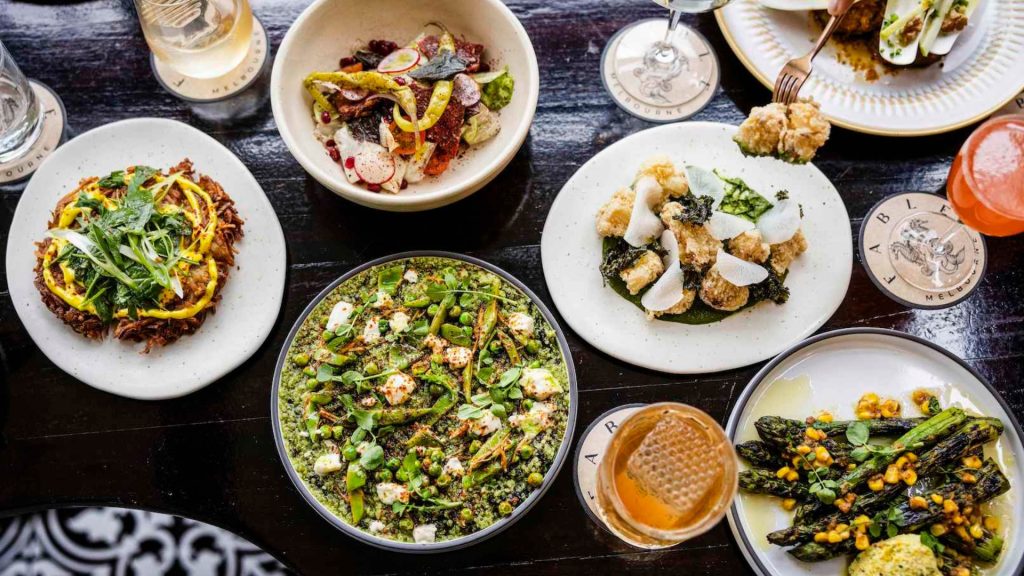 "It's 100 percent gluten-free, the menu. It's a good challenge but I think we can pull it off," Alex says, whilst adding that not everything was possible.
"We tried to do gluten-free loukoumades, we just couldn't do it."
Alex's culinary journey:
For Alex, his culinary journey began when he was 19 years old, studying a degree of Applied Science at the University of Queensland in Australia. He soon realised his real passion in life was to be in the kitchen.
"I found myself loving food and I was watching cooking shows, reading cookbooks more than my actual university books, so I jumped into cooking as an apprentice," he says.
"My grandparents are Greek, so I went over to their place [in Brisbane] and got to experience the food and the culture, as well as a little bit of the language."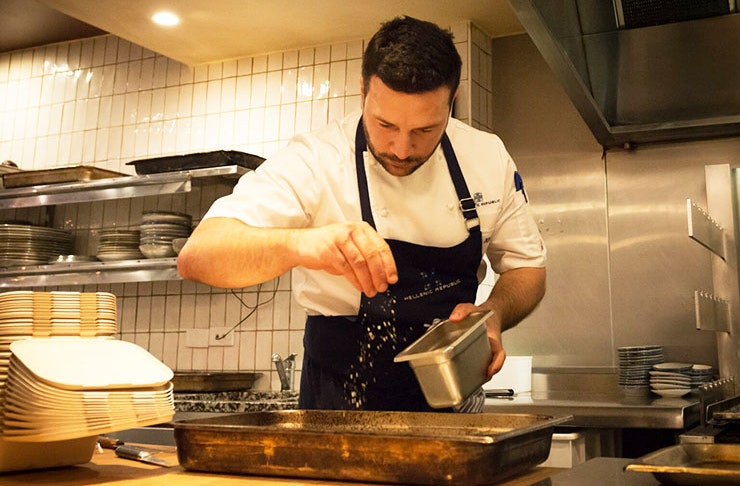 Alex finished his apprenticeship in Brisbane, but it wasn't long before he discovered he had a particular longing for his Greek heritage.
He decided to move to Athens, Greece in 2012 to get back in touch with his Greek roots. Once there, he travelled to his grandfather's island of Ithaca.
"We stayed in Vathy for a while, it was really nice there. All the locals knew me," he recalls.
Upon his return to Australia, Alex decided to move to Melbourne to work with the largest Greek hospitality group at the time, which was George Calombaris' Made Establishment.
There, he furthered his skills as Head Chef at The Press Club, and afterwards at the Hellenic Republic.
"I worked with George for seven years and I learnt a lot, with lots of different cooking styles," Alex says.
The chef then brought these new skills with him to Fable, where he incorporated his fine dining background into a modern Greek inspired menu.
With this extensive career repertoire under his belt, we were itching to know one thing: what is Alex's favourite Greek food?
The answer is much simpler than we anticipated.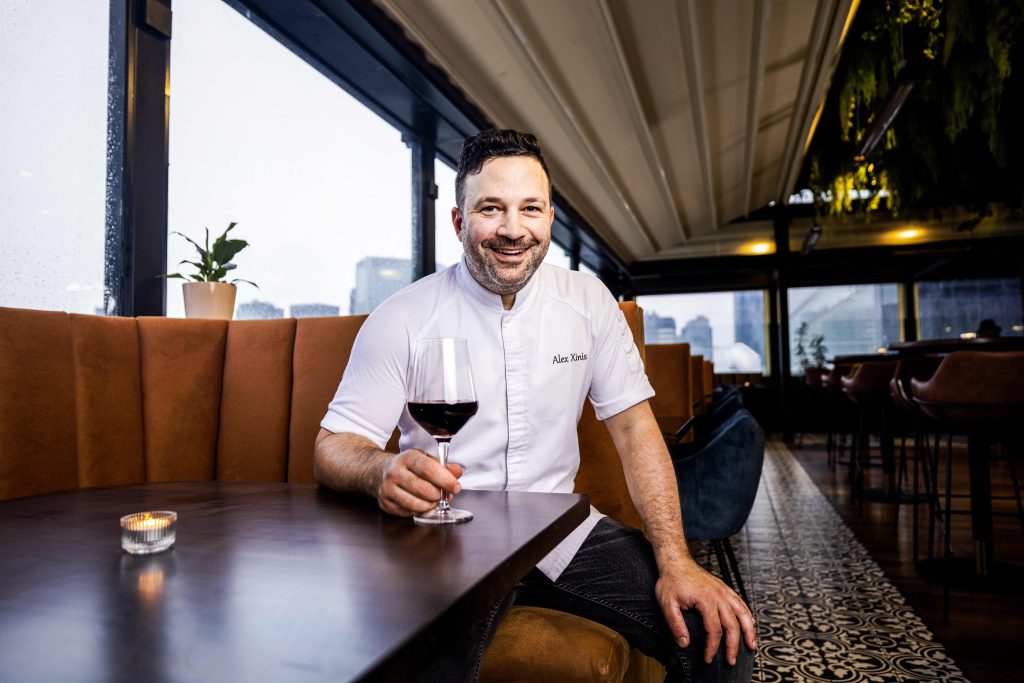 "Any sort of good-quality meat that is marinated well and cooked over charcoal," he says. "Once you've got a nice piece of meat with a bit of seasoning and some open flame, nothing can beat that really."
From his early days as an apprentice in Brisbane to his fine dining escapades in Athens, and his current journey as Fable's Executive Chef in Melbourne, Alex teaches us one very important lesson – living in the present without embracing our culture and heritage is dull and tasteless – just like loukoumades without gluten.