Sydney mum-of-one, Lea Yanitsas, is currently on cloud nine. She recently achieved selection for her second Olympic Games and is now training daily with her water polo team, the Aussie Stingers, ahead of the Tokyo Olympics in July.
"We're really looking forward to it. I think everybody has just been through the most insane experience of our lives… and so I can't wait for us all to get together again," Lea tells The Greek Herald exclusively.
For Lea, qualifying for the Olympics has always been a dream of hers from a very young age.
The 32-year-old says it all began at NBSC Mackellar Girls, formerly Mackellar Girls High School, when she was introduced to her roll call teacher, Debbie Watson, who won a gold medal for water polo at the Sydney Olympics in 2000.
"I grew up on the Northern Beaches in Sydney and I never did water stuff, which seems crazy because the area is all about the beaches, right?" Lea says with a laugh.
"And then I went to high school the year after the Sydney 2000 Olympics and Debbie Watson was taking my roll call and I was a total groupie. I was just in awe, I couldn't believe I was in the same room as her.
"So then I went to water polo try outs and I figured out pretty quickly I wasn't the strongest swimmer and I ended up in goals."
The rest, as they say, is history. Lea eventually ended up playing with the Aussie Stingers at the Rio Olympics in 2016, which she says was an "amazing experience."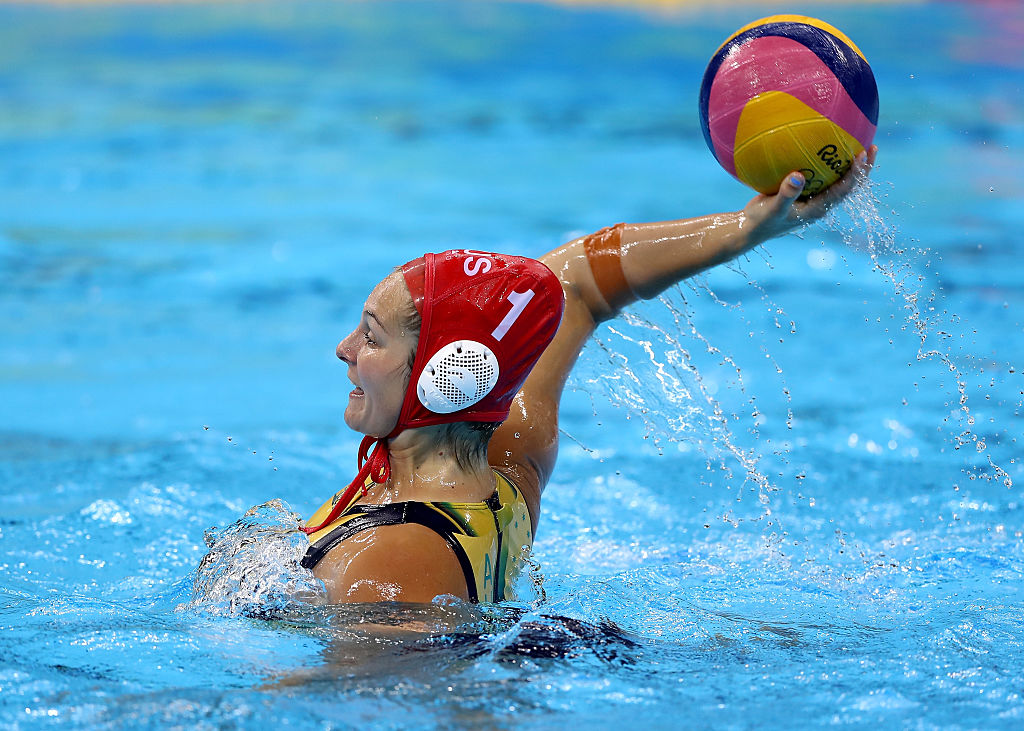 "It was a mix of the biggest highs and lows in my life. There's nothing else to really compare it to because it's like two weeks of living on the edge of all your emotions," Lea passionately explains.
"Seeing how sport brings people together and being able to see what the [Olympic] village is like, it was all just such an amazing experience and it's pretty much addictive to try to get to the second one."
Luckily for Lea, her second chance has come at this year's Tokyo Olympics, despite the numerous challenges she's faced in the lead up to the games. This includes of course, the raging COVID-19 pandemic, which saw the Olympics postponed last year, as well as raising her beautiful two-year-old son, Constantine.
"There was a period there where we weren't allowed to train in pools so we got pretty creative. We ended up training in the ocean with the girls who lived locally… and doing gyms sets at home, which was quite difficult with an 18-month-old," Lea says.
"So yeah, going through this whole cycle with a little one has been really tough on my family and we need an entire village to let me follow my dream. But I'm so lucky and… it's just special to be able to do it not only for myself and my family, but also my little man so he knows he can aim for the stars."
And what exactly is Lea herself aiming for at the Tokyo Olympics this year?
"The best thing for our team would be to win medals, but I think that we're going to do our absolute best… and hopefully we will be successful, whatever that looks like," Lea concludes.