Greek Australian, Yiana Pandelis, has never let being profoundly deaf get in the way of her acting dream. Ever since she was a young girl, she knew she wanted to be an actress and was even nervous to tell her dad at first.
"I remember telling my dad for the first time and I was so nervous because it's kind of an unexpected thing for a deaf person to suggest," Yiana tells The Greek Herald.
"I was quite young and I asked dad for acting classes and… he knew somebody, obviously being a Greek, and I did classes. My neighbour became my agent."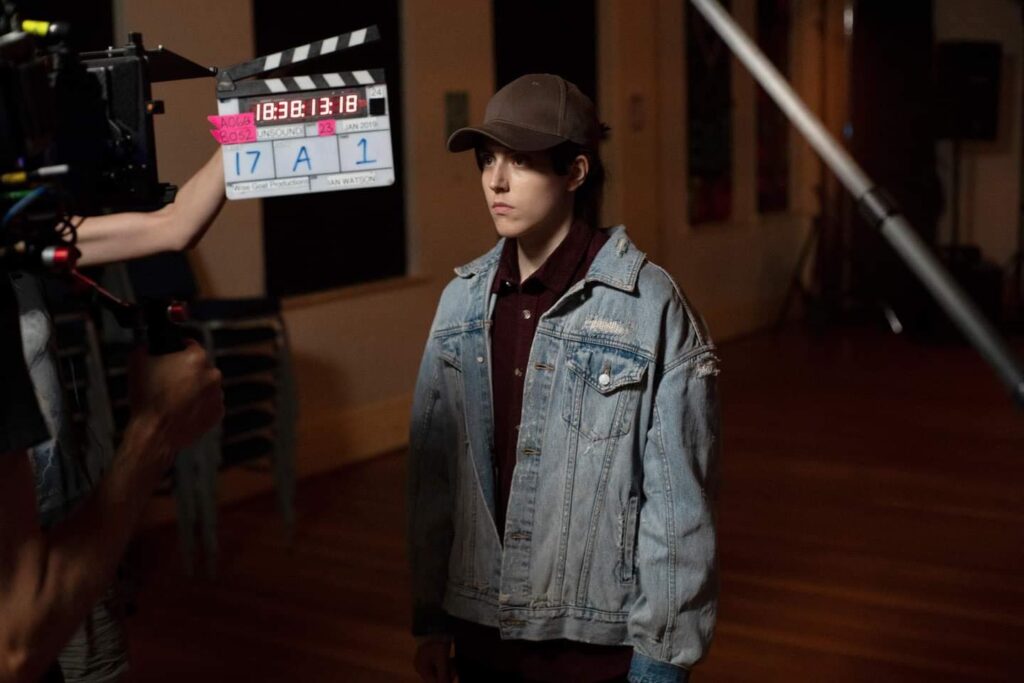 Yiana has never looked back. Since then she's been making waves in the film industry, despite the challenges she faces every day due to her deafness.
"I feel like I had to work twice as hard just because people are naturally able to speak and express themselves but being hearing impaired, I don't grasp everything straight away," Yiana explains.
"But the perks of it is definitely that because I am a minority, when there is a role for me, there's not as many people going for it."
Yiana is currently playing a passionate emerging young trans-man and proud Auslan-only speaker called Finn in the romantic drama, Unsound. She says she was excited when she found out she'd won the role because there were a lot of requirements for it.
"It was crazy because so many things were required for the role: someone who had to learn Auslan or knew it, someone who had to cut their hair, someone who was in the LGBTQI community, someone who was hearing impaired or deaf," Yianna, who also identifies as gay, says.
"So I felt amazing when I won the role because I know how hard it is. It's really hard to get a role in Australia, especially a leading role in an Australian feature film. It's like winning the lottery."
And with Yiana having plans to hopefully move to Los Angeles one day, we're sure that she'll be winning even more exciting roles in the future. We wish her all the best!
Screentimes for Unsound movie can be found here.