Greek-owned family business 'Pump and Pool People' has come a long way since it opened its first pool shop in 1997 at Yagoona in Sydney's south-west.
The patriarch of the Katharios family, George, first decided to open the pool shop at Yagoona after realising there was a market for offering pool and spa services. He was supported by his wife Maria, who left her career as a school teacher to help establish the business. Her support and dedication helped the pool store flourish, and still continues to do so to this day.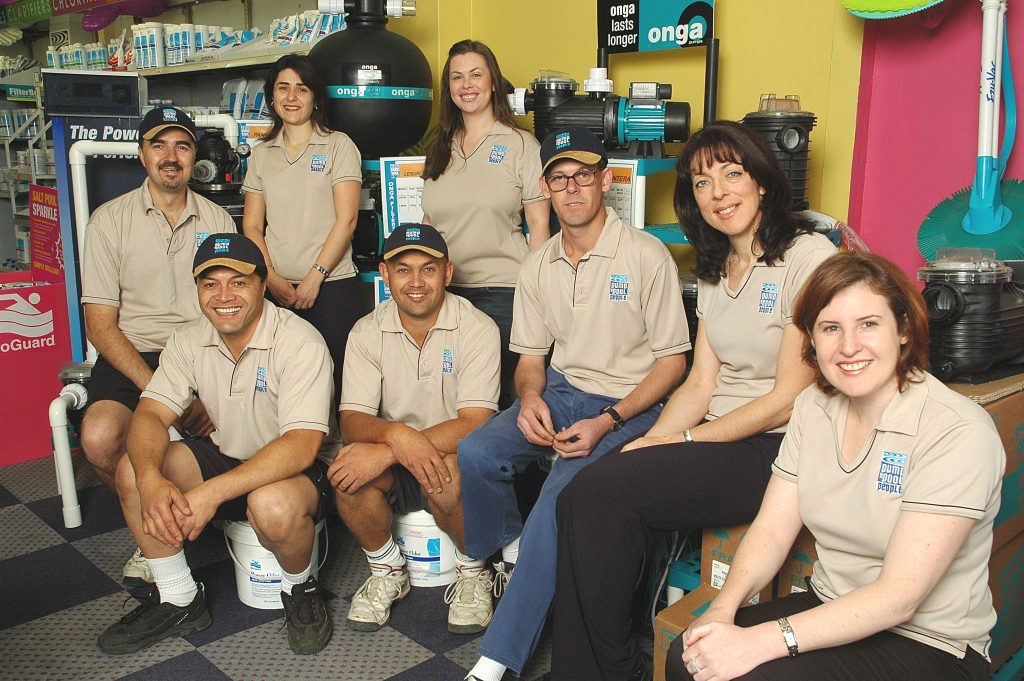 "My dad has been in the industry for over 40 years," George's 25-year-old daughter, Anastasia Katharios, tells The Greek Herald.
From a young age, George was always interested in electrical type of work. When he finished Year 10, he enrolled in TAFE where he studied a course in electrical trade. As an apprentice, he worked as an electrical fitter mechanic in a company called GMF Electric Motors in Arncliffe.
After completing his course in 1984, George started a new job with a company called Blacktown Electric Motor Rewinds where he worked here for 11 years. During this time, he would work after hours building up his own business, repairing and rewinding pool pumps for other pool companies from his late father's backyard garage.
In 1997, he took the opportunity to open up his own pool shop, and he was fortunate enough to convert his dad's warehouse at Rookwood Road in Yagoona into a space for his dream business.
"When my pappou migrated to Australia he used to sell hand-cut chips and they used to manufacture them at the shop in Yagoona. It was called Bill's Chips. The shop later became Bankstown Pump and Pool Supplies," Anastasia explains.
From such humble beginnings, Pump and Pool People has since grown into a powerhouse in the pool retail and servicing industry
George and Maria grew the business and eventually opened a second pool shop at Liverpool in September 2009. Later, they closed both shops in July 2015 and decided to open a bigger warehouse at Chipping Norton in September 2015.
Today, the Greek couple are supported at their Chipping Norton store by their children Anastasia and Vasili, as well as their son-in-law Dean Economos. This next generation are each providing their own individual skills and expertise to grow the pool store, and are determined to reach new goals for the success of the business. The trio have become part-owners of the pool shop, whilst George and Maria's other daughter Eleni works in childcare.
Pump and Pool People currently have 10 employees and are recognised for delivering quality pool expertise and knowledge in-store and on-site. They perform regular pool and spa cleaning and maintenance, equipment installation, pool plumbing and repairs, electrical work, and in-store equipment repairs and retail services for Sydney's west, south, south-west, and inner west.
This year, Pump and Pool People has also been named 'Business of the Decade' at the Australian Small Business Champion Awards and winners in the 'Service and Trade' category for the Local Business Awards in the Liverpool Council area. In 2022, they also celebrated 25 years of the opening of their retail store.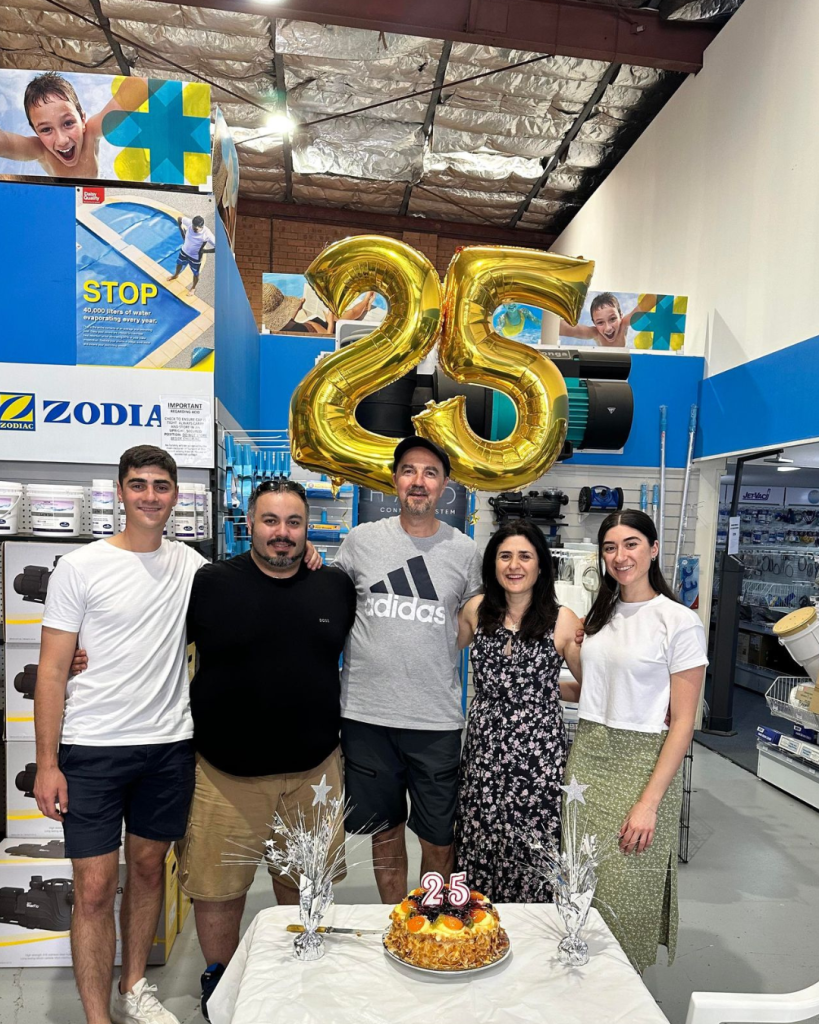 Anastasia says she's incredibly proud to be continuing her parents' legacy.
"It's really fulfilling to carry on this legacy that my parents started back when I was pretty much born," she says. "It just feels really great and I'm grateful to be a part of it."
You can visit Pump and Pool People at:
Address – 1/167 Newbridge Rd, Chipping Norton
Website – www.pumpandpoolpeople.com.au
Email – info@pumpandpoolpeople.com.au
Socials @pumpandpoolpeople – Instagram, Facebook, LinkedIn, Tiktok.
Contact number – 02 9790 1563.
Opening hours – Mon-Fri 9am-5pm, Sat 9am-2pm, closed Sundays.