Athenian-born poet, Eleni Papalampropoulou, is making waves in her creative industry after recently collaborating with the Lighthouse for the Blind of Greece to transcribe and print a book of Greek poetry entirely in Braille.
Braille is a system of touch reading and writing for people who are blind in which raised dots represent the letters of the alphabet.
In an interview with Greek News Agenda, Eleni spoke about her anthology of Greek poetry written for the blind, Poetry in Braille, and says she published the work after realising the availability of Braille books in Greece was scarce.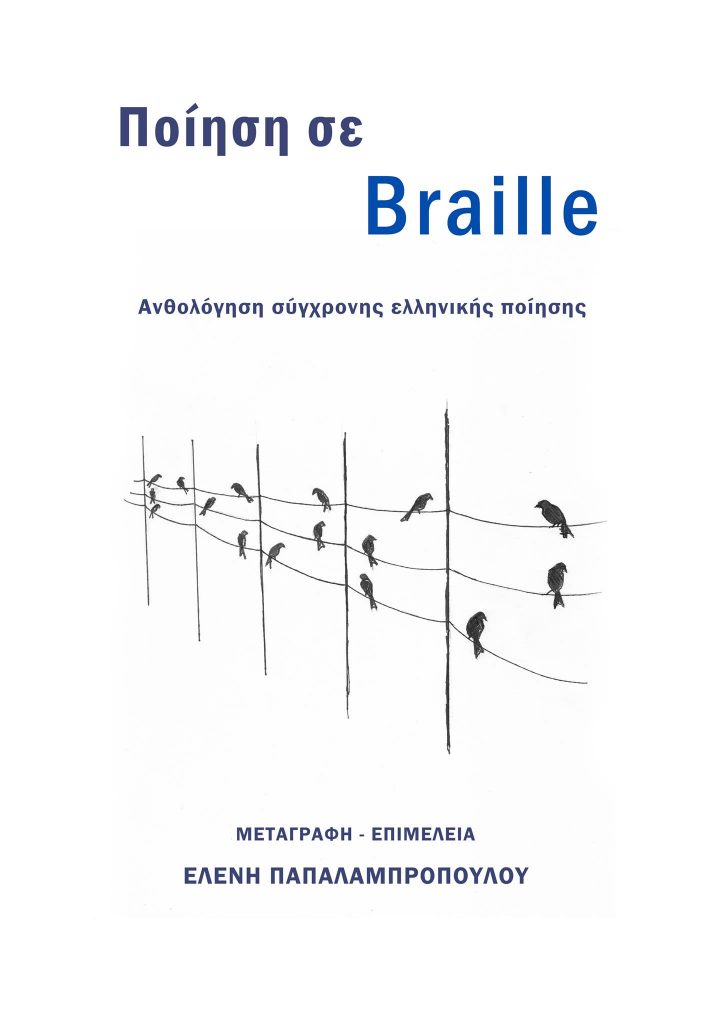 "[The anthology] constitutes the result of our effort to bring Braille to the fore and raise public awareness in this respect through poetry and at the same time, to enrich e-books available on the internet for the non-blind who are learning the writing system and for educational purposes in general," Eleni said in the interview.
The Greek poet also stressed how the anthology is particularly important as it enables a person who is blind to have equal access to knowledge and literature.
"I reckon it is very important to bring Braille to the fore and to put it in our daily life not as something strange, as something that concerns other people, but as something that concerns all of us, as something through which we ensure that all people have equal access to knowledge and literature," she said.
Full Interview HERE.