Daniel Theophanou had a dream for Australia Day this year – to upcycle an Australian flag dress he had received as a gift from a friend and include a collar and hat in the colours of the Aboriginal flag.
Luckily Daniel, who is the son of a Cypriot migrant, had a few tricks up his sleeve to make that dream possible. All he had to do was tap into his creative side, which comes out whenever he becomes well-known drag queen Vin Tage.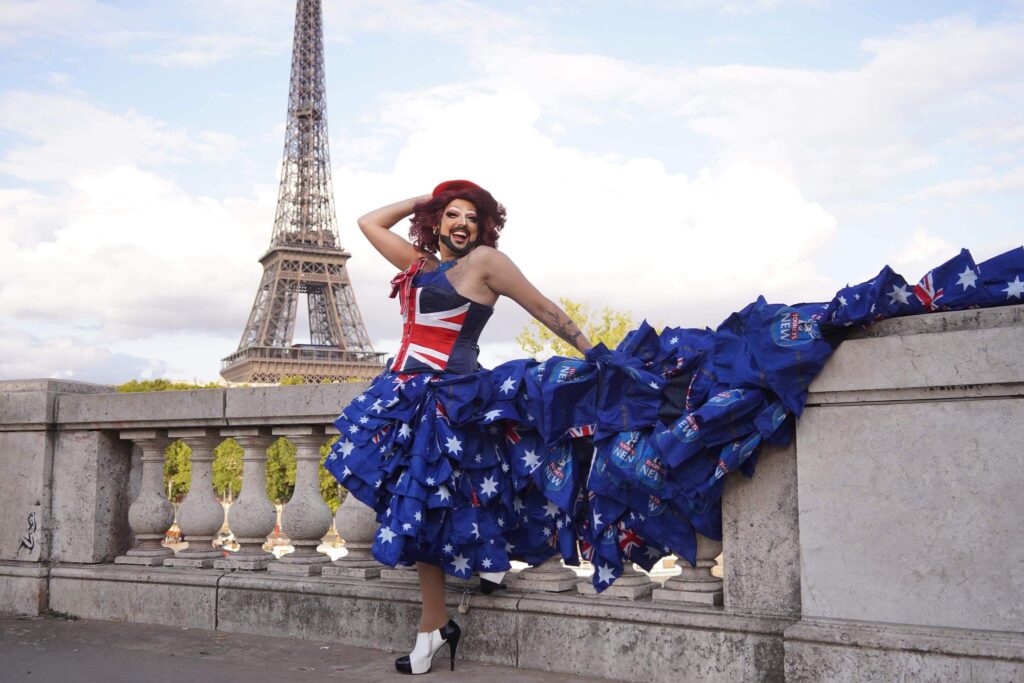 "I've been doing drag for probably about three years. I moved to Melbourne about ten years ago and just absolutely adored drag and got involved in it from there," Daniel, who also identifies as gay, tells The Greek Herald.
"I love that drama, that creativity and that's why I went down that alley."
Since then, coronavirus struck and Daniel moved back down to Wollongong in New South Wales to live with his parents. He straight away started collaborating with his mum, who is a milliner, on the Australia Day dress. The main section of the dress was created for an old Miss Australia campaign.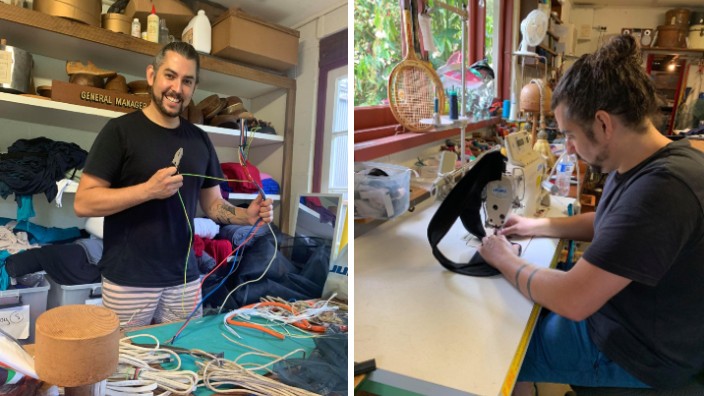 "It was sitting in a cupboard in a magazine place and they were like 'let's get rid of this.' And my friend was like, 'I know the perfect person.' So that's how I ended up with it," Daniel explains.
But Daniel says he still wanted to make the dress more inclusive this year. He and his mum decided to use about 90 separate squares of red, yellow and black fabric, representing the Aboriginal flag, to make a collar and hat.
"I absolutely love it. It's heavy and hot but… I wanted to do the dress justice and make sure it all worked cohesively and portrayed inclusiveness," he concludes.