Canberra Girls Grammar School student, Anastasia Maleganeas, has always felt devastated by the division, intolerance and uncertainty she sees around the world within different cultural communities.
To make the world a better place, the 12-year-old Greek Australian decided to celebrate diversity within her own school, which boasts students from more than 40 different cultural backgrounds.
She created a badge for students to wear on their lapel along with their other school badges. This one would have the Australian flag sitting alongside the flag of their country of origin, proudly showing everyone who they were and where they had come from.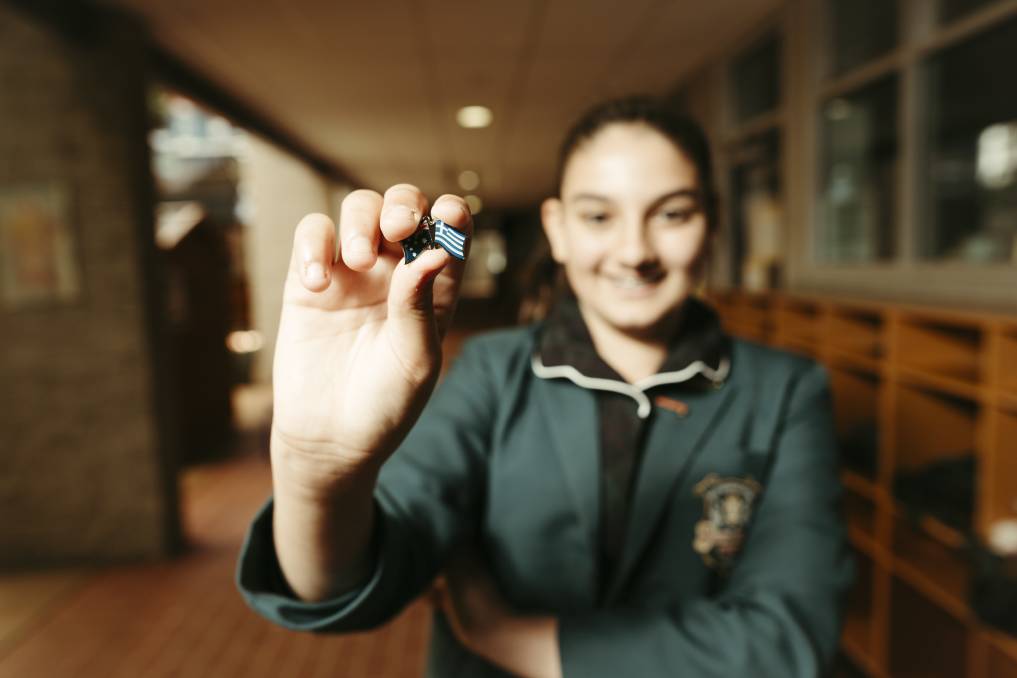 The idea came from a school program which led them to focus on cultural education. Anastasia ended up sourcing badges for more than 100 different cultural backgrounds, declaring "not a single person's identity would be missed."
"We made badges so the students felt free and not scared to express their culture to other people," the Year 6 student told The Canberra Times.
"It was because of everything that was happening in the world. People being discriminated because of their colour, background. We wanted to make a difference."
Anastasia added that the badges sparked a lot of pride and conversation about people's origin.
"You see a lot of people wearing them on their blazers," she said.
More than 500 badges have been distributed, with more than $2000 in proceeds going to suicide prevention charity RU OK?
For her efforts, Anastasia last week received an Exceptional Young Person Award from the ACT Children's Week committee for "making contributions to other children and young people in the ACT community."
Girls Grammar junior school director, Pete McDonald, said the school community was "incredibly proud of Anastasia."
"It's been a long project and her commitment and hard work is really what we're most proud of and the success, as well," Mr McDonald said.
Mr McDonald said the school's students included children from across the diplomatic missions of Canberra, and many embassies had wanted to purchase Anastasia's badges for their staff to also wear.
"We have families from nearly all embassies, we have a huge American population. Families from the Middle East. Many families were evacuated from Australia when COVID began and sent back to their home countries by their governments," Mr McDonald said.
"It's been wonderful to welcome many of those embassy children back. And to welcome them back with a badge that shows their nationality, but also how they are part of the Australian way of life and our culture, has been really significant."
Mr McDonald said the badges would now be a permanent addition to school life.
Source: The Canberra Times.