By Kathy Karageorgiou
Konstantinos Gilos works as a Greek to English (and vice versa) interpreter and translator in Athens, Greece.  The 53 year old arrived from Australia to Greece in 1993, when he was 20.  Before that he visited Greece many times with his parents, "many times, from when I was two, but of course I really got to know and feel Greece aged 10 upwards from those trips, which included going to Konstantinoupoli," he tells me – describing what is now Istanbul, Turkey. 
For Konstantinos and his parents though, it will always be Konstantinoupoli (or Constantinople), as his father was born there, while his mother was born on the island of Imbros, on the westernmost point of what is now Turkey, close to the Greek island of Limnos. Historically Imbros was Greek and hence populated by Greeks, until the 1960's when Turks replaced the large majority Greek population. It was also in the 1960's that Konstantino's father was forced to leave his home in Konstantinople, resulting in he and his wife – Konstantino's mother, migrating to Australia.
Konstantino's parents Asia Minor refugee experience, played, and still plays a major role in Konstantino's life, even though his parents passed away years ago.  "I still visit Konstantinoupoli and Imbros.  I also go to the beautiful Prinkiponisia mainly because my father's grave is there," he confesses. These 'Princes' Islands' islands – (Adalar in Turkish), are a chain of nine islands off the coast of Istanbul, Turkey, in the Sea of Marmara, that were originally Greek, since Ancient times in fact.
Of his parents migration story and the ensuing impact it had on his life, particularly as an only child, he says:  "I was very close to my parents.  Their Asia Minor lives were always present in my life growing up in Australia too.  They even spoke Turkish as well as Greek."  I asked him how they fitted into Greek-Australian society, and he responds, "very well with the socialising at name-days and other religious celebrations", but then alludes to an occurrence where his mother, was viewed as somewhat 'different' from other Greek migrants in Australia of the 1960's era.
"My mum worked in a factory, around the suburbs of Melbourne, where most Greeks then lived.  You know, Richmond, Fitzroy and that.  One of the Greek women that worked there, kept calling my mum, the 'Tourkala' (the Turk), but mum soon set her straight by reminding her that Greeks had been in that part of the world known as Asia Minor, for more than 3,000 years and had a tradition of being civilized and cosmpolitan!"
And speaking of cosmopolitan, Konstantino's father (who hailed from Konstantinople), spoke 4 languages: "He fluently spoke Greek and Turkish of course, but also English – and Bulgarian; a then Ottoman Empire major language that remained in use there. That was why my Dad worked as an Interpreter as well in his life."
I also discover through out interview, that Konstantino's father attended the prestigious and centuries old, Phanar Greek Orthodox or Phanar Orthodox 'Roman' Lyceum/Secondary School which was established in 1454.
Konstantino's father bears testament to the well educated majority of Greek Konstantinopalites, like the Greeks of Smyrni. This is due to being exposed to various cultures and views, in large part due to their locations as major trading routes since Antiquity.
"Ironically, my father's first job was at Melbourne University – but it was actually stacking racks with books.  Who knows, he may have moved on there in administration or teaching if he stayed, but he left and opened up a Travel Agency business with a partner". Wincing, Konstantinos continues:  "But, that didn't work out, so Dad simply went to where many Greek men of that era worked –GMH (General Motors Holden)."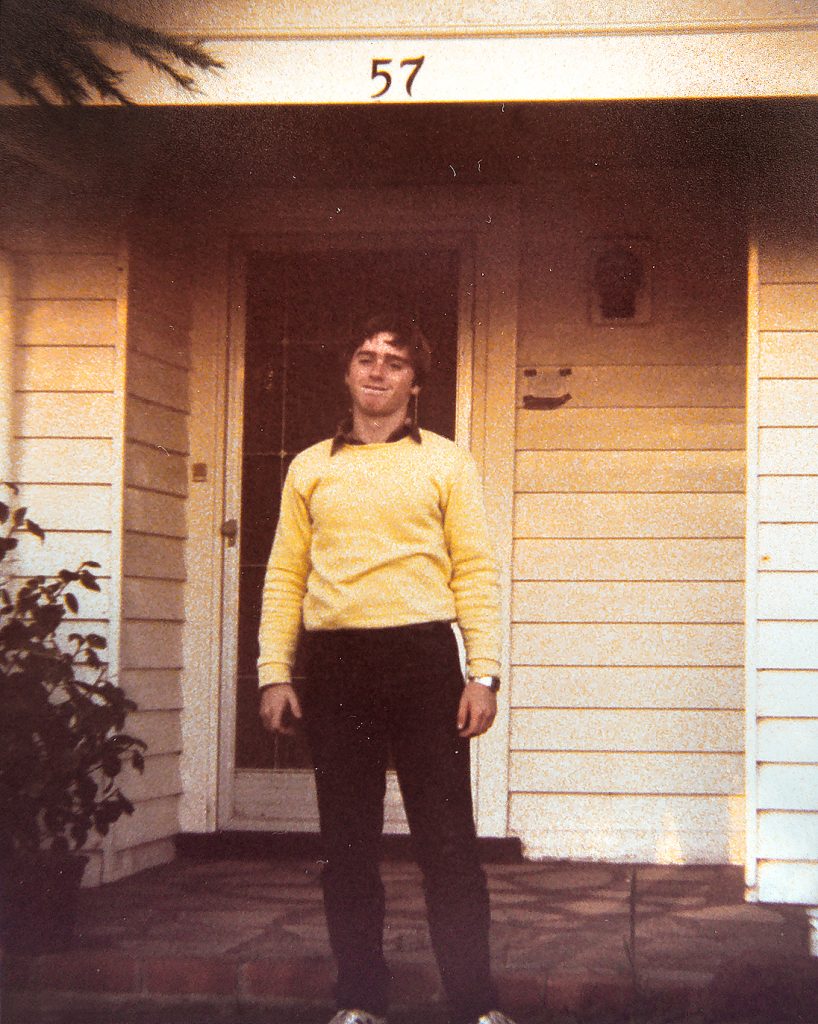 Konstantinos explains that his parents did well in Australia, but accomplished their goal to move back to Greece when they reached retirement age. The timing for their return in the early 1990's, was prompted "when they noticed an Australian recession beginning in the late '80's," Konstantinos states.
In Greece they ended up living close to relatives in the Athenian suburb of Kypseli where Konstantinos still lives, "because it's in close walking distance actually, to my job as an Interpreter at the Courts."  He is referring to the main courts in Athens, Greece – although he has also interpreted at the High Court; stating as an example the high profile, 2005 Cypriot plane crash case whereby he interpreted for the defendant who was an executive. 
Konstantinos tells me that he also does other private Interpreting and Translating work – "for public notaries, property sales, powers of attorney, recognition of children, etc as well as the odd literary related translations", adding that the variety involved in his main job as an Interpreter for the Courts is something he very much enjoys.  "This court work includes dealing with white collar crime, petty theft and more serious felonies, as well as the unfortunately increasing numbers of child abuse and Domestic Violence."
He belongs to a Court Interpreters Union that includes "many Greeks, Romanians and Arabs of this profession." The clients Konstantinos interprets for tend to be expatriates, tourists and many Africans, he tells me.
His choice of work in such a diverse environment, Konstantinos confirms, is due to growing up in multicultural Australia. "My first job was in a travel agency there, again dealing with people of various cultures" he notes.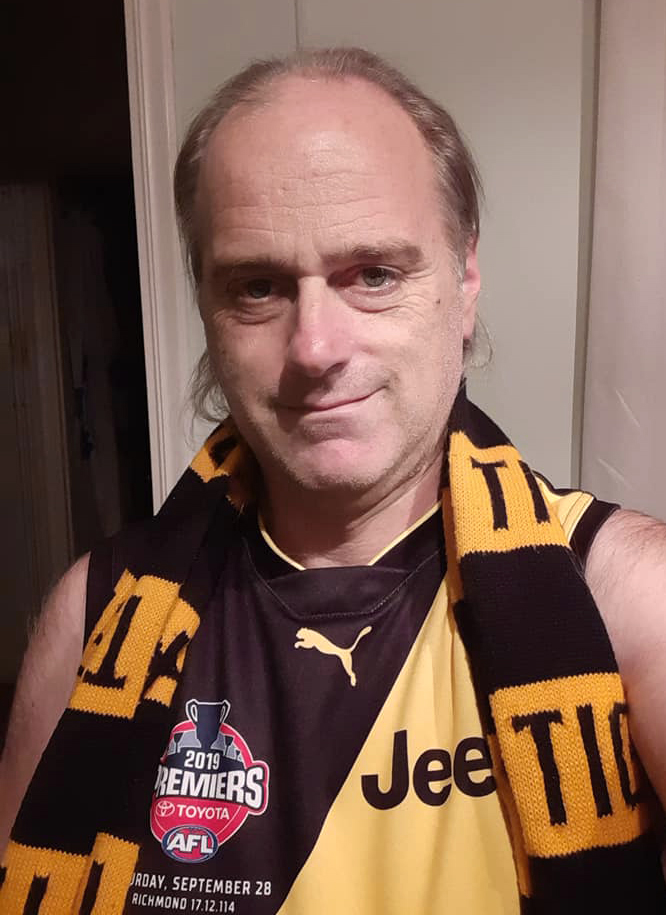 "I'm a Konstantinopolitan Greek from Australia, who by the way loves both sport's teams of the yellow and black: Richmond and AEK forever!" he proudly asserts, after what has been an interview of essentially interpreting his interesting life.