Stefanos Tsitsipas will enter the Australian Open next week in red-hot form after defeating Team Spain's Roberto Bautista Agut this morning 5-7, 5-7.
Due to face Rafael Nadal yesterday, all players were forced to get a covid test and isolate after a quarantine hotel worker was diagnosed with COVID-19. After all players received a negative test, Nadal announced that he would not be participating in Spain's match verse Greece due to a waist injury.
READ MORE: Stefanos Tsitsipas crushes Australian young gun Alex De Minaur in ATP Cup
READ MORE: Home of the Hellenes: Greece suffer narrow defeat to Australia in ATP Cup group stage
Tsitsipas struck hard and fast against the Spaniard in the opening minutes of the match. A few easy shots that failed to land prevented him from taking an early advantage, mistakes made similar to his match two days ago against Aussie young gun Alex De Minaur.
The two players went set for set, with the two players each claiming three aces to their name. A powerful serve from both players saw neither of them break a point until Bautista's final set, where a few entertaining rallies saw Tsitsipas break the Bautista and claim the first set.
A lighter crowd was in the stands today, yet Greek flags still waved and cheers were made for the World No. 6.
Tsitsipas started to run away with glory as the two competitors entered the second set. The Greek claimed the first three games with Bautista Agut seeming to lose focus in the second, forcing a break point for Tsitsipas. The disappointed Spaniard continued to slip up as the game went on, almost giving away another game, yet came back to keep the dual at a competitive distance.
Hanging by a thread, Bautista Agut managed to expertly break Tsitsipas to the shock of the Greek, who only one game prior was ready to end the match early. The Spaniard managed to draw the set to 5-5.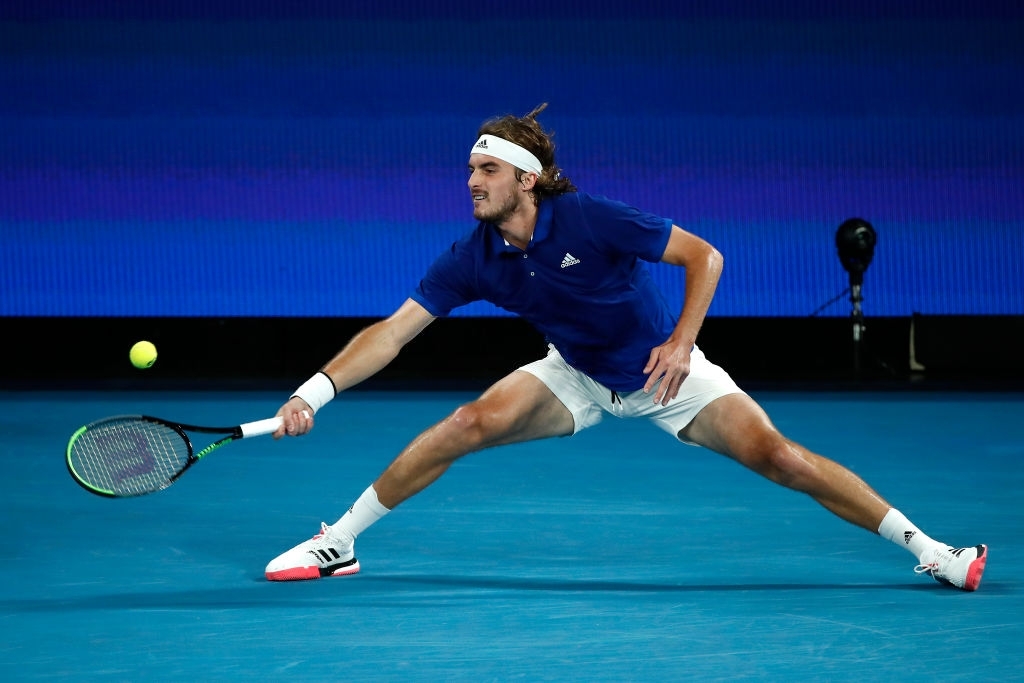 Despite Bautista Agut's best efforts, Tsitsipas came out victorious and claimed the second set of the match, along with his second win in the ATP Cup.
"I would like to thank the crowd, I would much rather have some fans in the stands than none at all," Tsitsipas said after his win.
Unfortunately for Team Greece, Tsitsipas' win couldn't help them qualify for the next round as they were required to win all their matches against Spain. Michail Pervolarakis' loss to Pablo Carreño Busta in the match prior meant Team Greece would be joining Team Australia in leaving the tournament.
Tsitsipas still spoke highly of his teammate Michail and the team format of the ATP Cup.
"We're having a great time…. Our chemistry is very good despite our results, we're the outsiders and learning year by year."