Tennis player Nick Kyrgios is going to make his return to action in Stuttgart, Germany, seven months after his last match.
Kyrgios, who has not played a singles game since October, will aim to get time on the grass ahead of next month's return to Wimbledon.
He faces Chinese Wu Yibing on Tuesday in Germany (early morning Wednesday AEST) in the opening round of a tournament in which he lines up as eighth seed.
Kyrgios' return comes after he had surgery on a meniscus tear on his left knee earlier this year, which forced him to stay out of the Australian Open.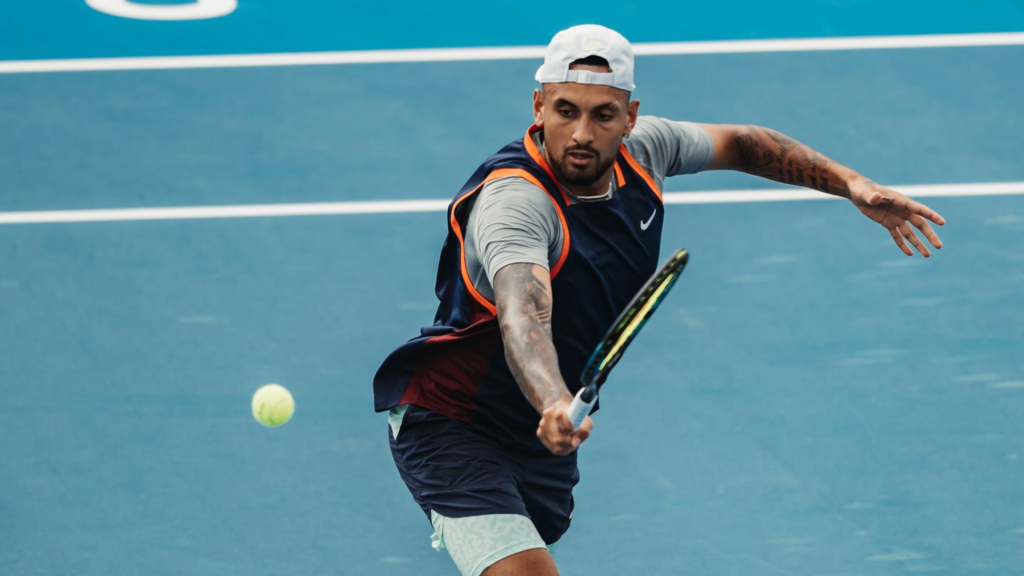 "I wouldn't say it was major surgery, but I had quite a serious surgery on my knee," Kyrgios said ahead of his return.
"It's taken me about five months to get back to even playing, moving and [ready to play] against these players."
Kyrgios added that he is building his fitness ahead of this year's Wimbledon competition.
"I'm coming back at a tournament [where] I've done really well in the past, played some amazing matches," he said. "I'm super-excited to be here again and to get out there and play."
Source: ABC