Marcus Stoinis has opened up about his turbulent sporting career and how Australian cricket legend, Ricky Ponting, helped resurrect his international career.
In an interview with The Courier Mail, Stoinis speaks about how in January 2019 he was whisked up to Canberra to replace Matthew Renshaw in the Test squad against Sri Lanka.
Everything went downhill from there as "a baggy green… never arrived and he has rarely seen a red ball since." Stoinis also suffered two side strains, made a second-ball duck in the semi-final loss to England and top-scored with 22.
But he says these setbacks helped him develop the 'scar tissue' he needed to grow.
READ MORE: Marcus Stoinis could lose chance to play Test cricket after mentoring young gun.
"I've failed in situations," Stoinis told the newspaper.
"I didn't wonder if I'd played my last game (for Australia), but I was definitely wondering how long it was going to take to come back."
It took 14 months to come back and all the while Stoinis' good mate, Ricky Ponting, supported him behind the scenes and even purchased the young gun for $980,000 in the Indian Premier League auction.
"It sometimes helps to have that confirmation from such a legend of our game," Stoinis said in the interview.
READ MORE: Shane Warne: Marcus Stoinis deserves a place in the Australia squad.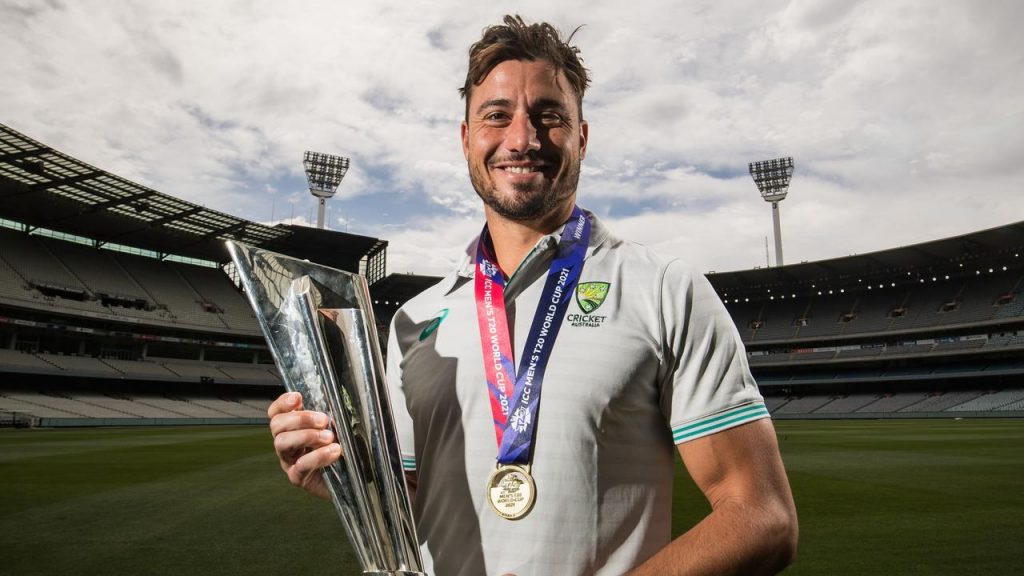 Later, Stoinis was also in Australia's World Cup squad and twice got the team out of jail in the United Arab Emirates — in the World Cup opener against South Africa and then in that epic semi-final against Pakistan.
READ MORE: 'As Greek Australian, hard to keep cool': Stoinis leads Aussies home in World Cup opener.
How did he keep motivated?
"You use multiple things to spur you on," he concluded.
"As athletes you need a bit of (a spur). Sometimes you remember the things that the journos say, you write them down and you add it to the fire in the belly just to keep you going."
Source: The Courier Mail.