NSW Teachers Federation warned it was prepared to take "whatever action is necessary" to ensure the government upheld an agreement to give teachers and principals a 2.28 per cent pay rise in January, Sydney Morning Herald reports.
NSW Teachers Federation president Angelo Gavrielatos said the union will consider "all options" to defend their members' rights, not ruling out industrial action.
"We're demanding that the agreement be honoured. We're not negotiating anything. We have an agreement," NSW Teachers Federation president Angelo Gavrielatos said.
WATCH: Angelo Gavrielatos speaks exclusively with The Greek Herald on the current hardships faced by teachers
Gavrielatos is joined by the NSW Nurses and Midwives Association (NSWNMA), whose public sector union pay agreements end on June 30.
If the government continues with this wage freeze, NSWNMA general secretary Brett Holmes said the option of industrial action would be a matter for the branches.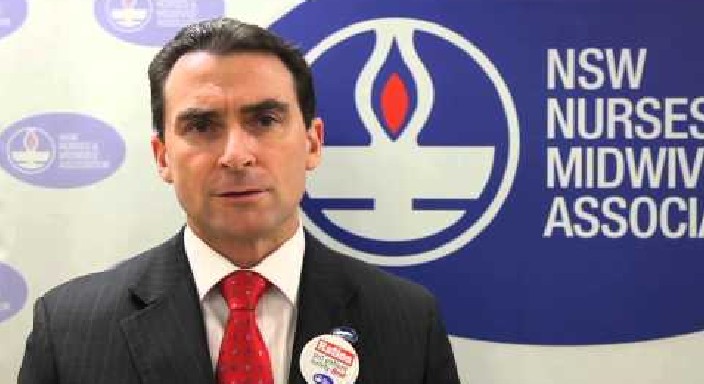 "We can't really rule anything out," NSWNMA general secretary Brett Holmes said.
"Should the government proceed with this, I have no doubt our members will be very frustrated."
Mr Holmes said the union would not "trade off our wages for jobs" and accept a pay rise lower than the 2.5 per cent cap – the maximum amount public sector wages can increase each year.
"Why would you ask those hardworking nurses and midwives to pay out of their wages to keep the rest of the service going. That shouldn't be a question asked of them," he said.
Treasurer Dominic Perrottet revealed last month he had been developing a cabinet proposal to halt public servants' pay rises for 12 months, yet says the government has not yet made a decision on its wages policy.
"Of the 4.1 million people employed in NSW, 90 per cent are employed in the private sector and many of these people are facing the prospect of massive pay cuts and job losses," he said.