This years season may have been cut short, yet the Greek Rugby League Association (GRLA) has been working to expand their 2020/21 domestic championship to a record eight teams.
Starting from September this year, the Greek domestic championship will feature eight teams with the recent inclusion of Albanian capital team Tirana RLC.
The expansion follows over two years of talks between the GRLA and Tirana about the possibility of playing in the Greek League. GRLA reports that last season was deemed premature by both parties, however several Albanian players made the journey to play matches with Greek teams.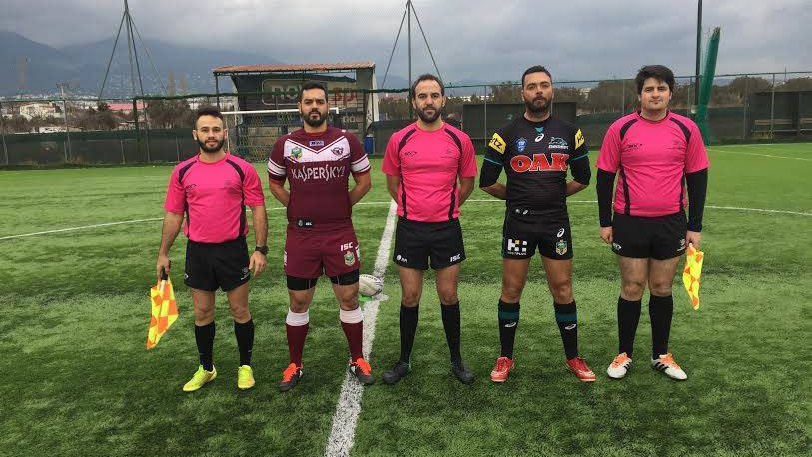 GRLA President George Stilianos stated that he was excited at the prospect of having the Albanian club in the competition.
"Having been to Tirana in 2018 with the Attica Rhinos team, I saw first hand how much passion and potential they have up there. If it wasn't for money and logistics, we would have brought them in straight away," President Stilianos stated.
Stilianos explained that they association is still finalising the proper arrangements of the competition, yet says there will still be an East and a West conference.
"It is a long and grueling trip, however we feel an obligation to help Albania with their development. All too often, we've seen in European countries, where they have just one team, over time, with no regular matches and no certainty of their futures, these teams disappear.
"We feel we cannot sit back and allow the same to happen in Albania. Hopefully giving them regular, meaningful fixtures will spark greater interest in the sport up there and help them start a second team and grow, making them self-sufficient."
The GRLA president thanked the competing Greek teams for "seeing the bigger picture" and being willing to accomodate the foreign side.
"We are very happy with the relationships we have created with our friends in Greece and we are looking forward to taking things to the next level. Growing and developing rugby league in our communities should continue to be the main focus for both countries," Tirana RLC captain, Shaban Penxho commented on the expansion.
The GRLA notes that they are continuing to seek formal talks with the Ministry of Sport and also the Hellenic Federation of Modern Pentathlon, in order to find a solution that will allow matches to be played without any interference.
2020/21 domestic championship teams: