A local councillor, Ricky Kirkham, has quit scandal-plagued Whittlesea Council, saying he no longer has faith in the council's ability to discharge its duties in the best interests of the community.
The council, in Melbourne's north-east, has been beset by claims of bullying and alleged workplace safety breaches since late 2019.
The council's chief executive, former police chief Simon Overland, was sacked in December after a long-running effort by councillors to oust him. He was the third chief executive in four years to be fired by the council.
Mr Overland, who was on leave for medical reasons, was sacked a week before giving highly-anticipated evidence to the royal commission into Victoria Police's handling of barrister-turned-informer Nicola Gobbo.
Soon after the sacking, a government monitor was installed to oversee the council and report on whether the council should be dismissed.
In a statement posted to Facebook on Monday, Councillor Ricky Kirkham said the council's inability to perform its key duties "made it impossible for me to discharge my obligations to hold council accountable".
"This situation has led me to determine that despite my best efforts, I can no longer in good conscience continue in this role," he wrote.
Cr Kirkham, who was first elected to council in October 2012, has served as mayor twice, most recently in 2016-17.
He said it was a "privilege" to serve as a councillor, but said he was "unable to provide the level of representation and accountability" the public deserved.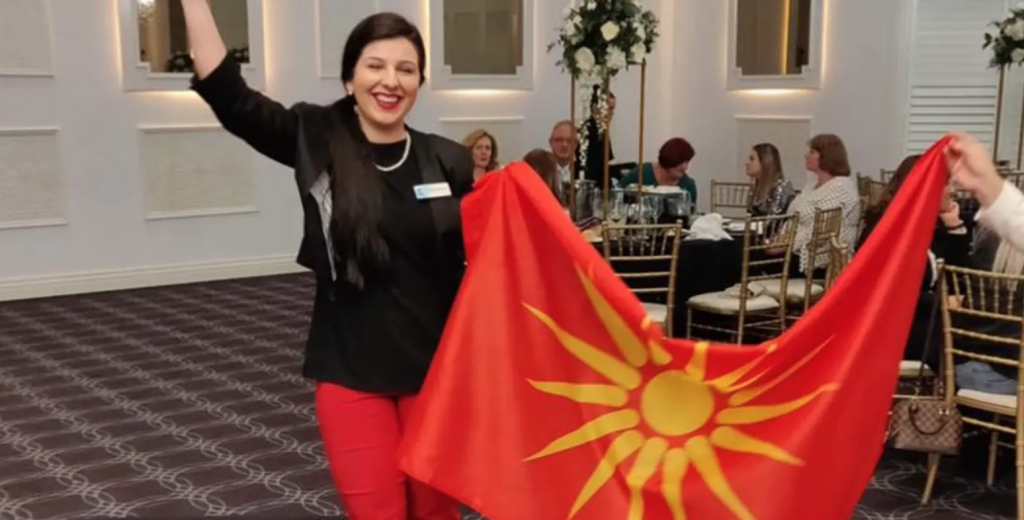 Whittlesea mayor Emilia Lisa Sterjova sparked tensions between the local Greek and Macedonian communities after posting a photo on Facebook showing her holding a flag with the Vergina Sun symbol. She has since removed the post
Emilia Sterjova, the council's current mayor, was pictured dancing with a flag featuring the Vergina Sun symbol – a contentious symbol that is a flashpoint in hostilities between the Greek and Macedonian communities.
A man was allegedly assaulted following a protest over Ms Sterjova's flag-waving at a council meeting in December.
Whittlesea council will be monitored over the next six months, with an interim report about councillor behaviour due on March 27.
Yehudi Blacher – a former deputy secretary in the Department of Premier and Cabinet and a former administrator for the City of Greater Geelong when that council was sacked in 2016 – is acting as the monitor.
Speaking last December, Local Government Minister Adem Somyurek did not rule out sacking the council, as it did on Monday with Casey Council, but said he would wait for the report from the monitor.
"Mr Blacher has extensive experience in public administration … and will play an important role at the City of Whittlesea," said Mr Somyurek in December.
"Mr Blacher will help the council make decisions in the best long-term interests of local ratepayers."
Sourced via The Age.