For another year, the Oakleigh Grammar School has dedicated the month of March to promoting Greek language and culture. 
The enthusiastic students had the opportunity to participate in many different activities throughout the month. The teachers of the LOTE Department organised different activities where students of all grades had the opportunity to take part and enrich their knowledge of the Greek language and Greek culture.
The month kicked off with the students participating in the competition organised by the Organisational Committee for Greek National Day, with the title 'Ambassadors 200'. Students were asked to express what 1821 means to them. 
In the first week of March, students created bracelets with red and white thread, a very well-known Greek custom.
Every day, all students were learning a new word in English which had a Greek root. The high school students were very impressed that thousands of words used in their vocabulary and use every day have come from either the Ancient or Modern Greek language. Students also followed "Speak Greek in March", with all grades making weekly oral presentations.
On Clean Monday, Primary School students made colourful kites and learn about the Apokries and Lent. Colourful kites filled the corridors of the building where the Primary school students spend most of their day.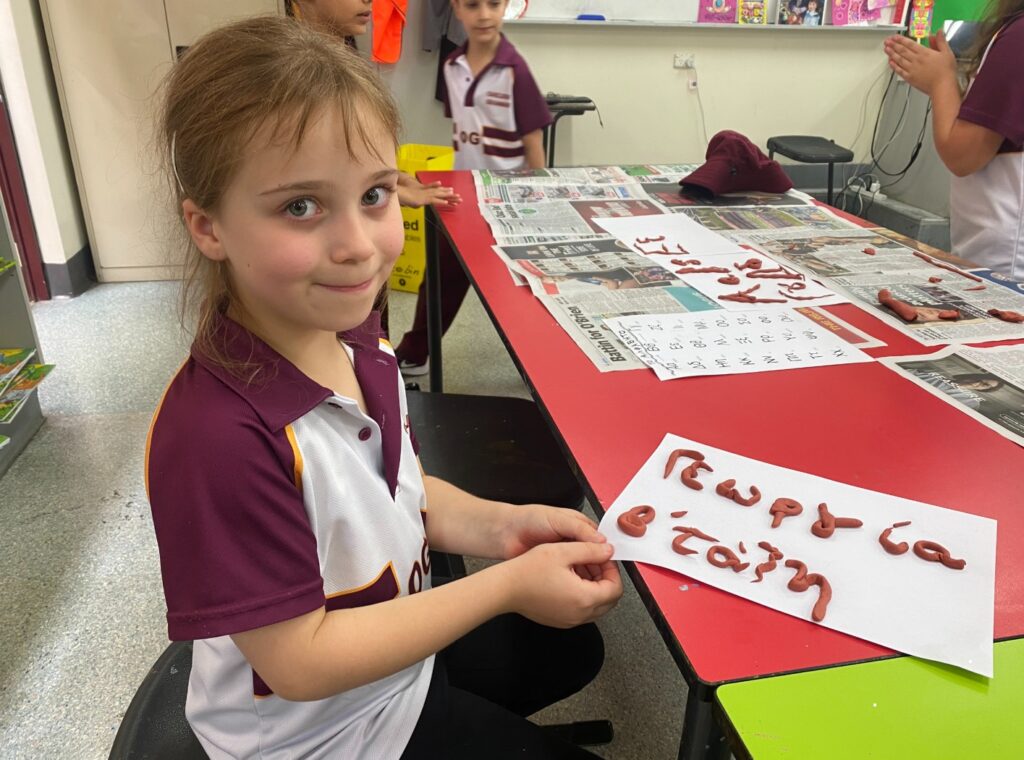 The younger students learnt to write their names and the alphabet using clay. At the same time, they coloured in worksheets with tsoliades, Amalia and traditional tsarouchia. The students of Year 7 and Year 8 learnt about the costume of the Evzones and watched parts from the Military Parade in Athens.
On the 25th of March, students played traditional Greek games and participated in Greek dancing lessons.
Finally, in the last week of the Term, the students visited the photo exhibition of Evzones hosted by the Oakleigh Grammar school at the Conference Centre. Students were very excited to see the big pictures with the Evzones, even choosing their favourite photo.
The month of March, which is undoubtedly one of the most important for the Greeks of Melbourne, has ended, leaving the students of Oakleigh Grammar school with the best impressions and knowledge of Greek culture.