A lack of onsite cardiac treatment is being blamed for the deaths of four babies at Adelaide's Women's and Children's Hospital in the past month, a South Australian Parliament committee has heard.
John Svigos, the convenor of a group called the Women's and Children's Hospital Alliance, told the Select Committee on Health Services that children would normally have emergency transfers to Melbourne's Royal Children's Hospital for the treatment.
Svigos has called for hospital's board to approve a proposal presented 18 months ago, which brings increased onsite cardiac treatment or external oxygenation machines (ECMOs) available for babies and children.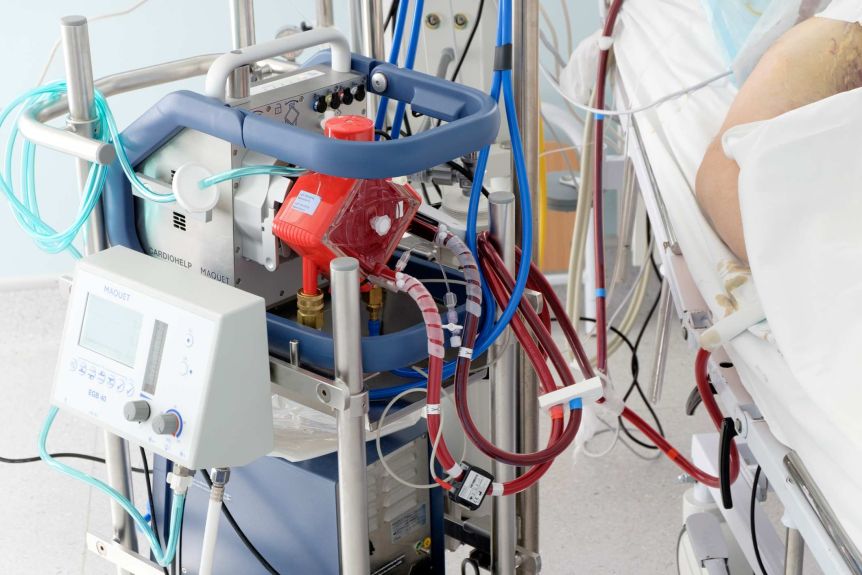 "How many more deaths of babies and young children will the community and staff be forced to endure?" he asked.
Professor Svigos said the lack of the service at the hospital was an "erroneous decision" based on cost.
"We spend $5 million a year transferring patients," he said.
"It would cost about $6 million to set it up and then $1 million a year to run it."
He said within two years it would be cost-neutral to run the treatments in South Australia.
Women's and Children's Hospital CEO Lindsey Gough denies the lack of services is about cost. She says there are simply not enough cases in Adelaide for staff to maintain their skills.
"This is not about money at all, this is about a sustainable, safe service," Gough said.