The iconic Niagara Café in Gundagai, NSW has won the President's Prize at the 2023 National Trust (NSW) Heritage Awards following its impressive restoration.
The restoration project, which was undertaken by owners Luke Walton and Kym Fraser, breaths new life into one of Australia's longest-running Greek cafes, while staying true to its original 1938 Art Deco style.
In a Facebook post, the owners expressed their gratitude for the award recognition.
"We are beyond grateful to our supporters and customers," they said. "We are also grateful to the local trades who helped us here and there during lockdowns and COVID-19 to assist where they could throughout the restoration."
According to The Sydney Morning Herald, Walton and Fraser bought the cafe at the beginning of the pandemic. As well as the restoration of the counter mirrors, its famous booths, the neon lights and the sign at the front, they installed a new kitchen to make it a viable business.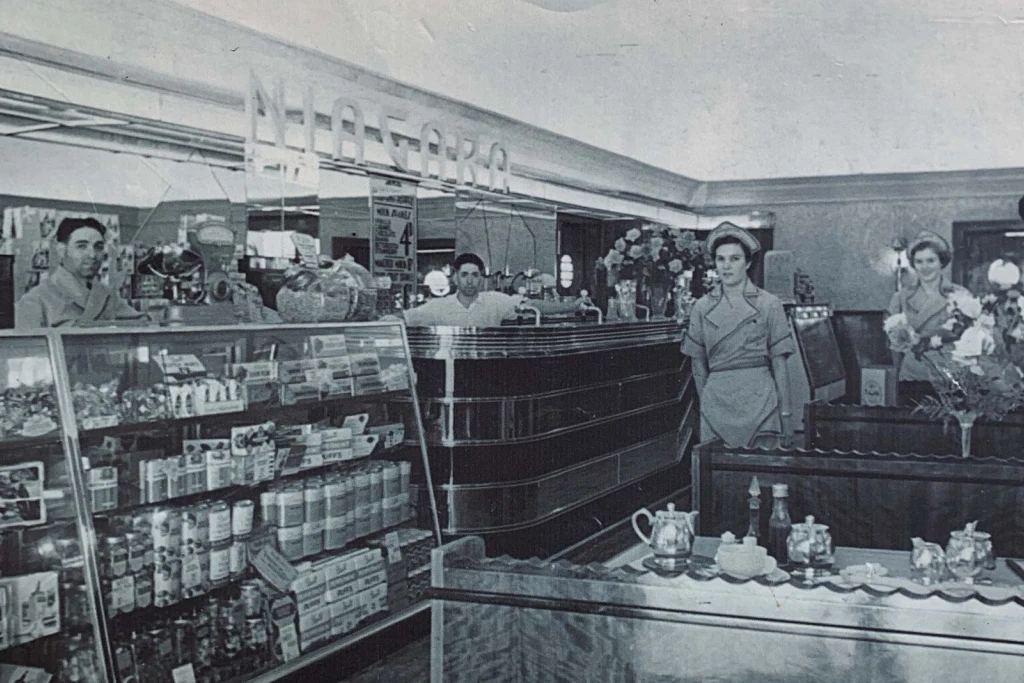 The cafe was first established in 1902 by a Kytherian Greek, Strati Notaras and then continued with the Castrission family who installed the art deco interior and exterior in 1938.
The Loukissas family ran the cafe from 1983, making it the oldest Greek-run cafe and milk bar in Australia.
Sources: The Sydney Morning Herald