Hundreds of people marched through central Athens on Tuesday evening to express their solidarity with a convicted terrorist whose health is failing after being on hunger strike for 54 days.
The protesters shouted slogans and held banners with the phrase "There should be no dead hunger striker," referring to Dimitris Koufodinas, who stopped eating on January 8 to protest his transfer from a rural penitentiary in Volos to a high-security prison in central Greece.
He is serving 11 life sentences plus 25 years for his role as the main hitman in the terrorist group November 17. His protest has been linked to a spate of attacks and targeting of police stations and politicians.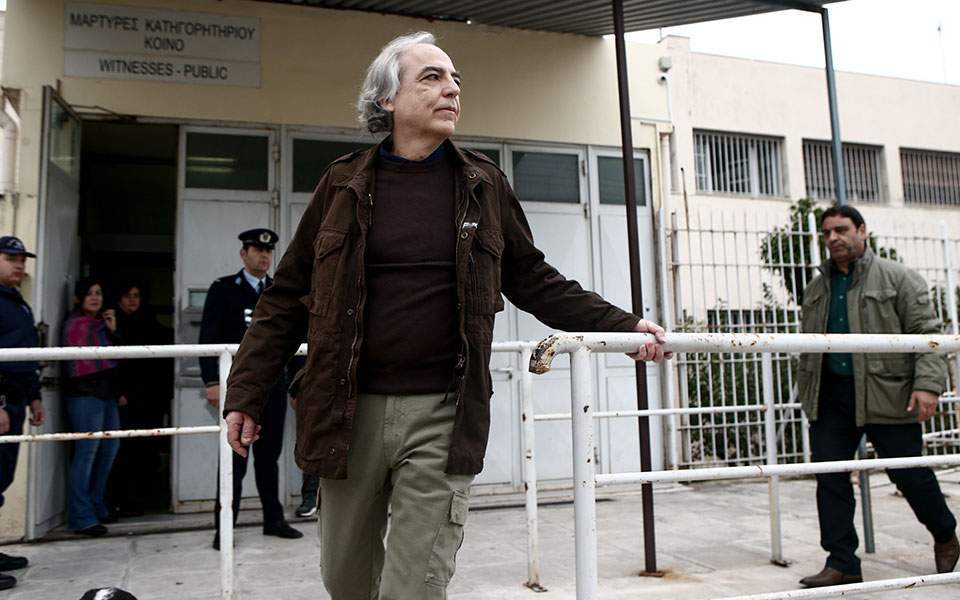 SYRIZA MP remarks on terror group causes backlash
SYRIZA MP Thodoris Dritsas provoked a backlash on Tuesday after stating that the November 17 terror group, of which jailed terrorist Dimitris Koufodinas was a leading member, had not intimidated anyone.
"I do not think anyone has been intimidated by the actions of these organizations. No one has been intimidated by November 17. On the contrary, the Greek people have been terrorized by many other policies," Dritsas told One TV, adding that the government's stance toward Koufodinas, who is on a hunger strike to demand a prison transfer, is vindictive.
"The government is acting in a retaliatory and illegal manner because most of the victims of November 17 and Dimitris Koufodinas belonged to the right wing," Dritsas said, while denouncing the government, claiming that it is not complying with the law.
In response, ruling New Democracy called on SYRIZA leader Alexis Tsipras to take a stand on the statements by Dritsas, calling them "inadmissible for a representative of a parliamentary party."
*Source: With information from Kathimerini, Reuters