Whilst Australians welcomed the rain, it did not discourage the thousands of people who went to Yarra Bay today to celebrate the Sydney Epiphany Festival. Thousands flocked to the bay to enjoy a variety of food stalls and watch as men dove in the water to retrieve the Holy Cross.
Over 120 men faced the freezing water at Yarra Bay, Sydney to retrieve the Holy Cross thrown by His Eminence Archbishop Makarios for the 2020 Sydney Epiphany festival. Anastasios Bakoulis from Leichhardt managed to retrieve the cross after His Eminence threw it only a short distance to shore.
The Greek Herald spoke with his family and Anastasios' sister, Kelly-Maree Bakoulis, about his success in retrieving the cross.
"We're very proud. He's participated every year but this was the first year he has ever won," Kelly-Maree said to The Greek Herald.
"I actually did have a feeling this year, but you never know. But yeah very proud."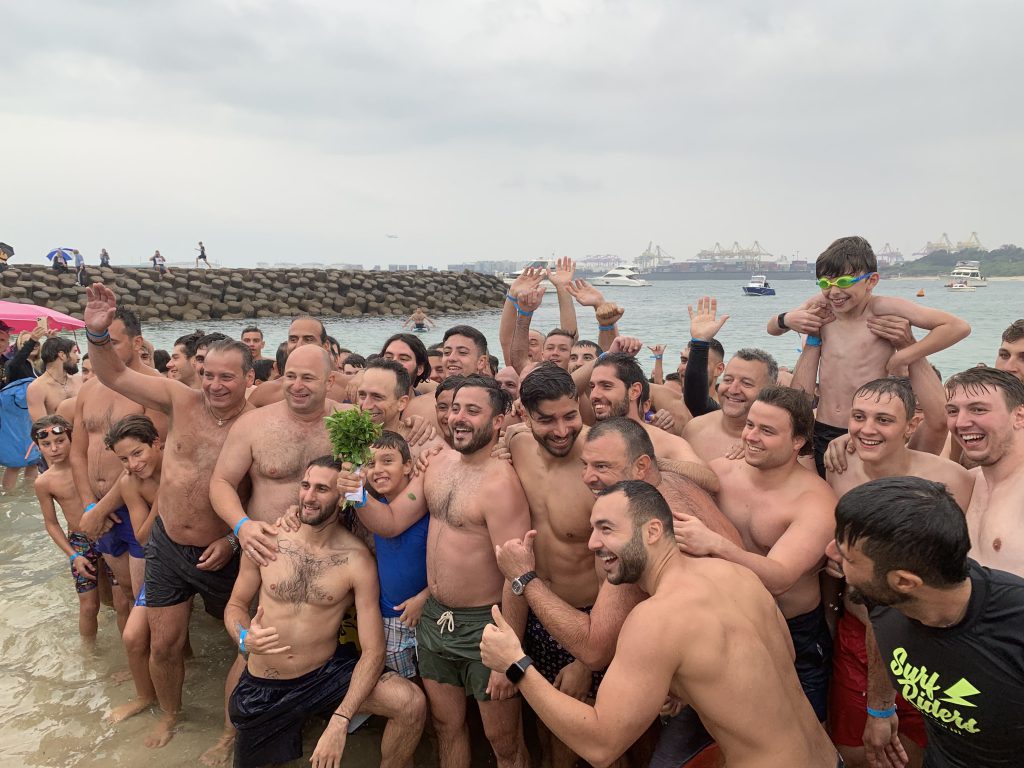 The swim only lasted about 10 seconds before Bakoulis retrieved the cross, however other participants didn't mind the short length due to the ice-cold temperature of the water.
"It was absolutely freezing," one participant said when asked about the race. "It was good fun, a bit short, but good fun."
Following the retrieval of the holy cross, His Eminence Archbishop Makarios delivered a traditional speech about the importance of continuing the Epiphany tradition in the Australian community. Following his speech, His Eminence delivered a personal speech regarding the bushfire tragedy that is currently underway in Australia.
"Brothers and sisters in Christ. As you know, these last days, our nation has had a great tragedy. Human lives have been lost. Thousands of property's have become ash… over 1 billion animals have been killed. However, our hearts have become open by a shared pain, as all Australians are reaching out to help each other any way possible."
His Eminence continued to give sincere thanks for the efforts of the Greek Orthodox community in Australia, in assisting to the bushfire appeal and giving time to help those affected by the bushfire crisis.
"For this reason, our Greek Orthodox Archdiocese has already started to raise funds to assist with the damage from the bushfires. I would like to express my sincere and heartfelt gratitude for your resources to our appeal, and I assure you that God is with us, acting through all of you.
By the love you show, by the charity that you give, and by the prayers that you raise up to him. Please keep going. Give more. Love more. Help more. And together, as one family, we will be the light of Christ in our Australian society."