Greece's Deputy Foreign Affairs Minister, Kostas Vlasis, has called on Greek diaspora to send in their suggestions for the establishment of a Greek Diaspora Day.
In a letter, Mr Vlasis stressed that "Greeks everywhere have been an integral part of the evolution and progress of the Greek state" and as a result, the Greek government would like to honour this contribution through an annual day of celebration.
To make a suggestion about which date the Greek Diaspora Day should be held on, people are encouraged to fill out the following form and submit it to the email diaspora1@mfa.gr by Friday, June 25, 2021.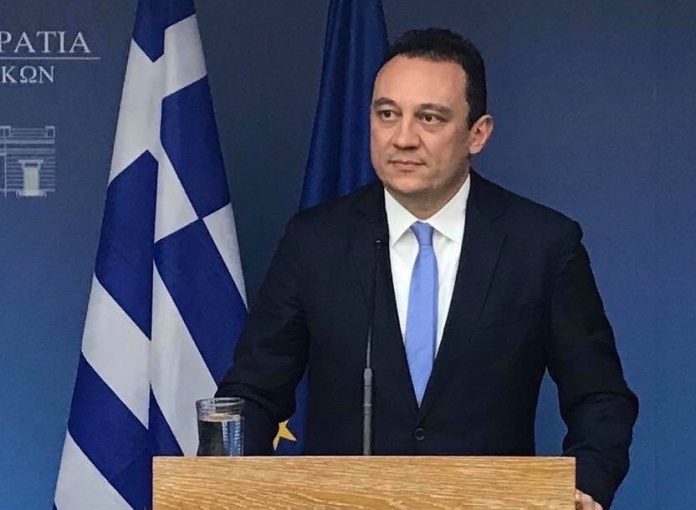 Full Letter in English:
2021 is a milestone year in the centuries-old journey of the Greek nation. It is a culmination in the historical continuity of Greece, whose roots are lost deep in time. The recent celebration of the 200 years since the beginning of the Greek Revolution of 1821 for liberation from the Ottomans, was an opportunity to reflect on the achievements of the past, but also to envision the Greece of the future.
Following in the footsteps of history, we worked with the Greeks of the Diaspora in this great moment for the Greek Nation. The modern Greek enlightenment of Rigas Feraios and Adamantios Korais flourished in Central Europe at the end of the 18th century, the Friendly Society was founded in 1814 in Odessa, while the Revolution itself broke out in February 1821 in the Danube region. Since the founding of the modern Greek State, Greeks everywhere have been an integral part of its evolution and progress. Flesh from its flesh and a piece from its soul.
With these thoughts I share with you the pleasure of the State's intention to establish the celebration of the Day of the Greek Diaspora in order to recognise and honour, on an annual basis, the historical role and valuable contribution of the diaspora in our country.
In this initiative, we want you all to be participants and companions. I invite all Greek women and men to submit their proposals for the date of its celebration.
Your participation will be once again a practical proof that all together we can achieve our great goal, which is none other than to bring the Hellenism of the Diaspora closer to the Motherland.