On Tuesday, May 23, the students at the Bentleigh campus of the Greek Community of Melbourne's Language & Culture Schools had the opportunity to participate in a special experience they will remember for a long time – they went on an excursion with their afternoon school.
They visited the exhibition-tribute to the Hellenism of Anatolia, which operates in the library of the monastery "Axion Estin" from May 19-29, entitled Asia Minor – reflections of everyday life.
There, one of the coordinators of the program, Yiota Stavridou, led them on a fascinating journey through time and helped them unravel the tangle of the course of the Greeks of Pontos and Asia Minor from antiquity to the 20th century.
Students then went on a guided tour of the exhibition and saw up close unique exhibits that depict in a characteristic way the everyday life of people.
Traditional costumes, musical instruments, children's toys, photographs, embroidery and textiles, furniture, and images, came alive in their eyes and imagination and transported them mentally to unique places and unforgettable homelands.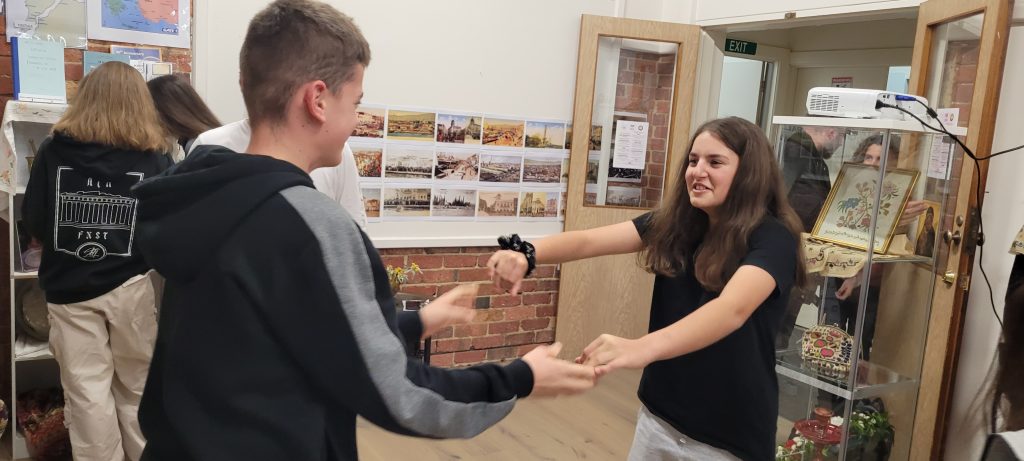 This was followed by a traditional dance workshop with the dance teacher Thanasis Thanos, who taught the children traditional dances from Asia Minor. The overall experience left everyone, from teachers and students, with the best impressions.
The exhibition is an initiative of the Pedagogical Institute "The Hellenism of Anatolia – from the Aegean to the Pontos" and is under the auspices of the Australian Federation of Pontian Associations.