Thousands of migrants and refugees massed at Turkey's western frontier Sunday, trying to enter Greece by land and sea after Turkey said its borders were open to those hoping to head to Europe.
By the time Turkish President Recep Tayyip Erdogan officially announced the borders were open Saturday, Greek authorities had been playing a cat-and-mouse game with migrants attempting to break through the frontier. They fired tear gas and stun grenades to thwart efforts to push through the border by groups of migrants hurling rocks and pieces of wood.
Greece said about 10,000 attempts to cross through its land border had been thwarted on Saturday, and another 5,500 between Sunday morning and evening. Most of those gathered on the border were young Afghan men, although there were also families with young children and people from other countries.
Hundreds of others took advantage of good weather to make the short but often perilous sea crossing from the Turkish coast to offshore Greek islands. There, most were from Afghanistan and Africa.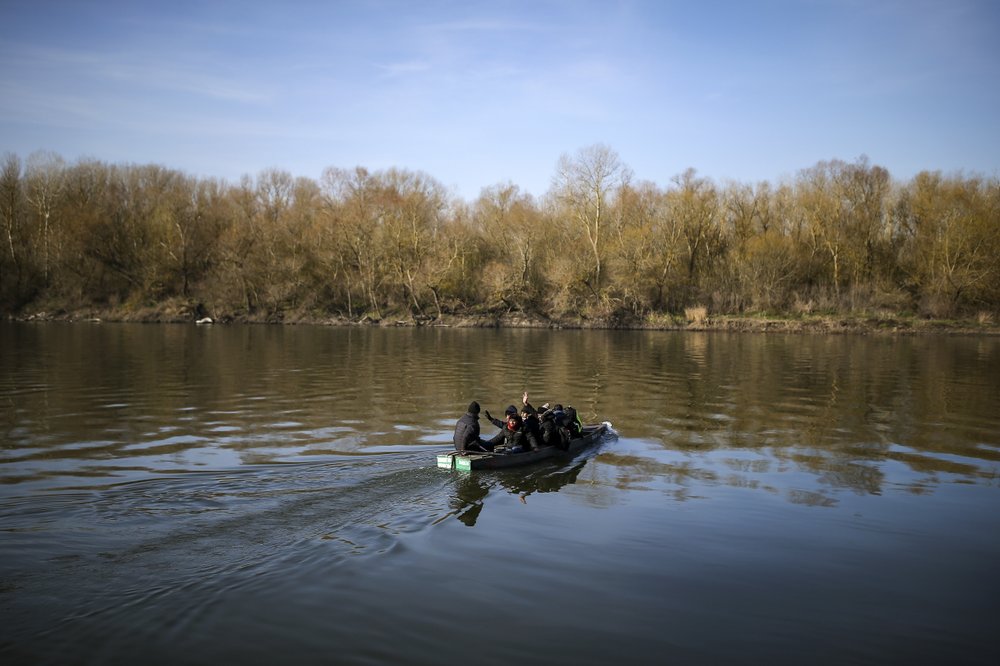 Island residents are already angered by government plans to build new migrant detention centers there to ease severe overcrowding in the existing facilities.
On the island of Lesbos, some residents prevented new arrivals, who included families with young children and babies, from disembarking from a dinghy that arrived in a small harbour. Others blocked the road to the island's main migrant camp, preventing buses from picking up groups who had arrived in other parts of the island.
Greek Prime Minister Kyriakos Mitsotakis convened the defense and foreign affairs committee Sunday evening. Afterward, a government spokesman said Greece was starting a one-month freeze on accepting asylum applications from migrants who enter illegally.
Read More: Turkey moves ahead with threats to send refugees to Greece
Europe's border agency Frontex said it was "redeploying equipment and additional officers to Greece."
A Greek government official said the Turkish authorities also fired teargas at the Greek border, using drones flying close to the border. The official spoke on condition of anonymity because he wasn't authorized to discuss the matter with the media.
Stavros Zamalides, the president of the Greek border community of Kastanies, said Turkish soldiers used wire cutters to actively help people cross.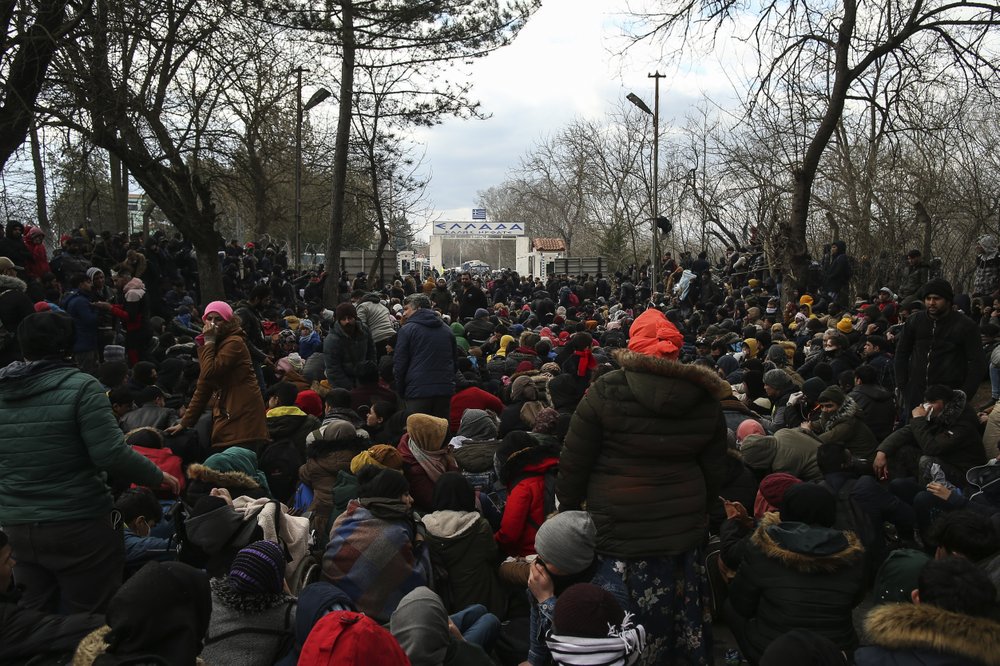 The UN's International Organization for Migration said Sunday that by the previous evening, its staff working along the land border "had observed at least 13,000 people gathered at the formal border crossing points at Pazarkule and Ipsala and multiple informal border crossings, in groups of between several dozen and more than 3,000."
More than 19,300 people already live in and around island's migrant camp, which has a capacity of 2,840. Protests by island residents last week over the situation degenerated into clashes with riot police on Lesbos and Chios.
Greece said it was using "all available means" to tell migrants that the country's borders were closed, including text messages to foreign mobile phones in the border area.
Sourced by: Associated Press