New coronavirus cases in Greece smashed a fourth record in as many days on Thursday, reaching the unprecedented number of 35,580, the National Organisation for Public Health (EODY) has reported.
This is the highest number of cases ever recorded in the country in a 24-hour period since the start of the pandemic.
Fatalities also rose to 72 on Thursday, taking the total COVID death toll to 20,708.
These case numbers come as new, stricter measures to thwart the spread of the Omicron variant in Greece came into force on Thursday morning.
READ MORE: Greece introduces new restrictions as COVID cases jump to a record 28,828.
Entertainment and food service venues are now allowed no standing customers or music and can only have a maximum of six per table.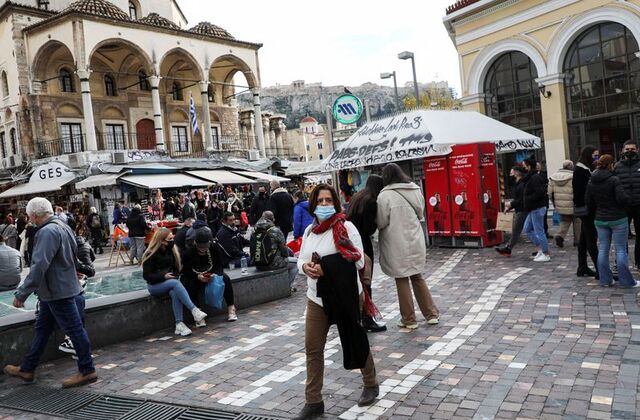 High-protection KN95 or FFP2 masks, or alternatively a double layer of other masks, are also mandatory in supermarkets and public transport, as well as by employees in the food service sector. 
In public and private sector workplaces, half of staff now have to work from home and staggered shifts have been reintroduced.
Since the start of the pandemic, there have been 1,170,293 confirmed coronavirus cases in Greece.
Source: Ekathimerini.