Greece's Foreign Ministry has spoken out against the rocket attack that killed and injured hundreds of people at the Al-Ahli as-Arabi Hospital in the Gaza strip on Tuesday, 17 October.
"The Ministry of Foreign Affairs expresses its profound dismay at the events that have resulted in the deeply painful loss of human lives at the Gaza hospital," a statement issued by the Ministry said.
"From the outset, Greece has underscored the necessity of protecting civilians and upholding humanitarian values and remains unwavering in its commitment to this stance."
Joe Biden expresses his sympathy
This statement comes after the President of the United States, Joe Biden, visited Israel on Wednesday and shared that the US stands in solidarity with Israelis during this difficult time.
In a meeting with Israel's Prime Minister Benjamin Netanyahu, Biden said his Defence Department found the Gaza hospital strike was not likely from the Israeli military.
AP News and Ekathimerini have reported that there are conflicting claims over who was responsible for the hospital blast. 
"Based on what I've seen, it appears as though it was done by the other team, not you," Biden said to the Israeli Prime Minister.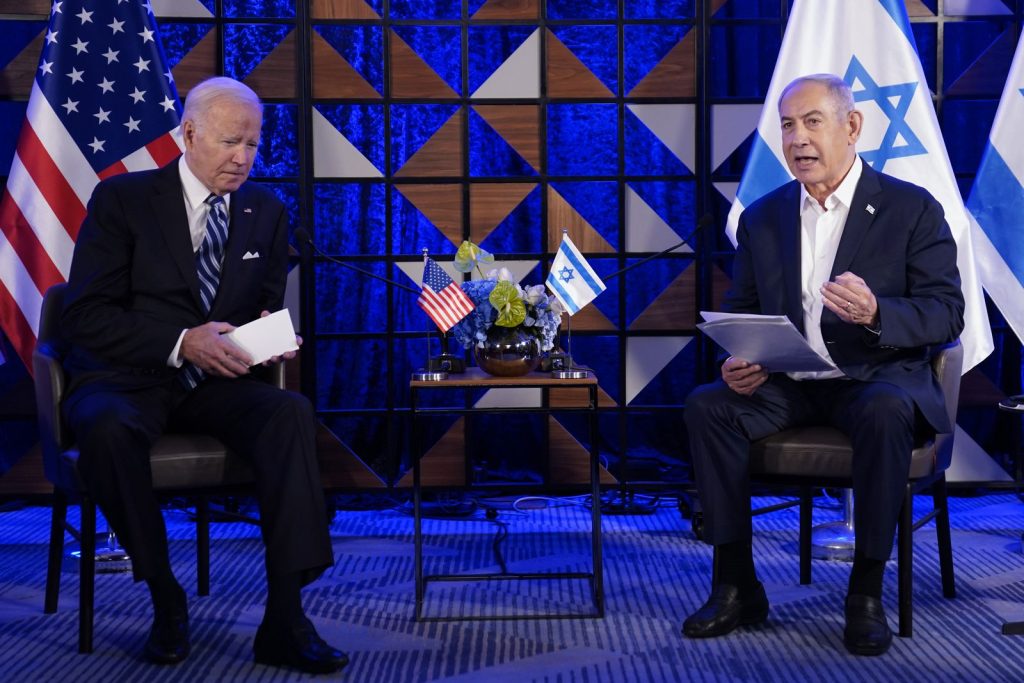 The US President also announced $100 million would be granted to Gaza and the West Bank for humanitarian aid.
"I understand. Many Americans understand," Biden said.
"I want you to know you're not alone… We will continue to have Israel's back as you work to defend your people. We'll continue to work with you and partners across the region to prevent more tragedy to innocent civilians."
Now, health authorities have reported almost 3,000 Palestinians killed by Israeli strikes in Gaza and another 1,200 people are believed to be buried under the rubble, alive or dead.
Source: Ekathimerini and AP News.