Greece observed the Dormition of the Virgin Mary with magnificence and devotion, marked by liturgical ceremonies and processions featuring the Virgin's icon, on Tuesday.

This day, often referred to as the "Summer Easter" of Greek Orthodoxy, pays tribute to the mother of Jesus Christ, acknowledged as a sublime maternal figure for humanity. She is believed to intercede on behalf of the faithful and provide genuine solace during personal trials, according to amna.gr.

For Greeks, the Virgin Mary holds deep ties to the nation's historical struggles, a sentiment evident in the numerous epithets attributed to her name across towns and villages throughout Greece.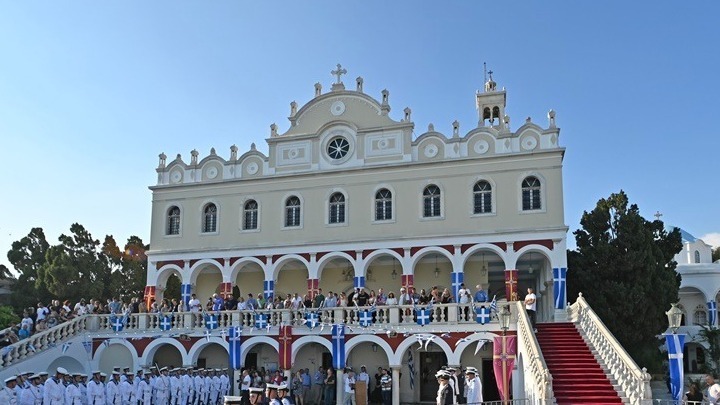 The island of Tinos traditionally takes center stage in the celebrations of the Dormition feast. Devotees embark on pilgrimages to the grand Church of the Virgin Mary of Tinos.
The church's iconic image was discovered in January 1823 by a nun from the historical Monastery of the Dormition of the Virgin/"Lady of the Angels" on the island, who received divine guidance leading her to its location.

In 1836, a royal decree established an eight-day observance of the Virgin Mary on Tinos, lasting until August 23 (nine days following her dormition).
During this period, both an epitaphios (a ceremonial funerary bier, typically associated with Christ) and her icon are venerated.

Coinciding with the annual liturgy is the remembrance of the sinking of the Greek cruiser 'Elli' at the island's port by the Italians on Dormition Day in 1940. Each year, top government and Armed Forces leaders partake in both events.
Source: amna.gr