Former AFL boss, Andrew Demetriou, has been criticised at the NSW government's Crown Resorts inquiry after he compromised his evidence by referring to secret notes during his testimony.
Demetriou has admitted that he had written notes in front of him when giving evidence on Monday, and reading from the notes when he gave an answer about potential money laundering at Crown.
However, he denied other evidence was based on notes.
The notes included a definition of "culture" which Mr Demetriou said he got "off the net" but insisted he did not read from while being asked about cultural failings at the casino giant.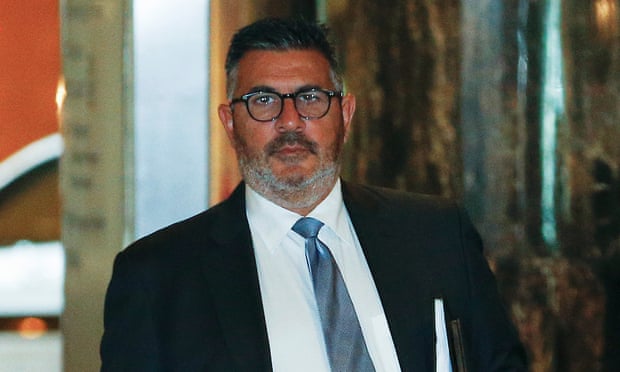 "You wrote them down because you couldn't remember them without being reminded," counsel assisting the commission, Scott Aspinall, said to Demetriou on Tuesday.
"No, that's not correct," Demetriou responded.
"You weren't acting with honesty and integrity, were you?" Aspinall said.
"Respectfully, I disagree, Mr Aspinall," Demetriou said.
The inquiry then replayed the video recording of Mr Demetriou's testimony from Monday, which showed him appearing to look downwards while delivering the near verbatim reproduction of his notes.
"You saw yourself look down there, did you not Mr Demetriou?," Commissioner Bergin asked.
"I did see myself look down, Madame Commissioner, but I suspect I would have looked down for a lot of the day."
Commissioner Bergin responded that she was "not so sure about that." Mr Demetriou insisted he only read from notes on Monday when he was explaining the role of independent directors at ASX-listed companies.
The inquiry then went on to re-examine Mr Demetriou's evidence about Crown bank accounts that were repeatedly used for suspected money laundering, in which he said the company had identified about 100 suspicious transactions.
Mr Demetriou was also grilled about inaccuracies in the evidence he gave on his close relationship with Crown's biggest shareholder, James Packer, including an email in which he told Packer he would look out for the company's best interests but "most importantly" those of the casino magnate.
The NSW inquiry is considering whether Crown should keep the licence to its new Sydney casino and was launched in response to revelations by Nine Entertainment group about Crown's dealings with "junket" tours operators linked to criminal syndicates and failures to prevent money laundering at its Melbourne and Sydney casinos.
The inquiry's public hearing will continue on Tuesday afternoon with evidence from Crown director Antonia Korsanos.