Search and rescue operations are underway in the west and east of Greece, off the islands of Lesvos and Kythera, after refugees desperate to reach Europe were involved in two separate disasters just hours apart.
Off the coast of Lesvos, an over-loaded boat believed to have been carrying 40 passengers capsized on Thursday. According to official reports, the Greek Coast Guard has so far rescued 10 people and recovered 18 bodies: 16 young African women, a man and a boy.
Based on preliminary investigations, it has been said the dinghy had set sail from the Turkish coast.
At least five people are believed to have died in a separate incident off the island of Kythera a few hours later.
The vessel, ultimately bound for Italy, is believed to have been carrying about 95 refugees tightly crammed before it was overcome by gale-force winds, struck rocks and sank. 80 people have been rescued, of whom at least 13 were taken to Kythera's hospital.
"These are both very difficult operations … due to the strong winds which have been raging relentlessly on both sides of the coasts since last night," Greek coastguard spokesperson, Nikos Kokkalas, said.
Speaking with the national broadcaster, ERT, he said the survivors from the Lesbos wreck are believed to be from African countries, whilst those from the Kythera wreck are believed to be from Afghanistan, Iran and Iraq.
He added that the Kythera boat had been "completely destroyed" in winds of up to 101km/h and that passengers screamed for help as the boat sank.
Speaking with AP News, Afghan survivor, Abdul Ghafar Amur said: "The waves was too much high, about 6 metres."
"We tried to save our lives, but most of our friends, they have died," he said.
The survivors managed to cling to the rocks and nearby locals poured out to help pull them to safety with ropes.
"All the residents here went down to the harbour to try and help," island resident Martha Stathaki told The Associated Press.
"We could see the boat smashing against the rocks and people climbing up those rocks to try and save themselves. It was an unbelievable sight."
Amur said he paid smugglers $9,000 to be transported from Turkey to Italy, which matched accounts by other survivors.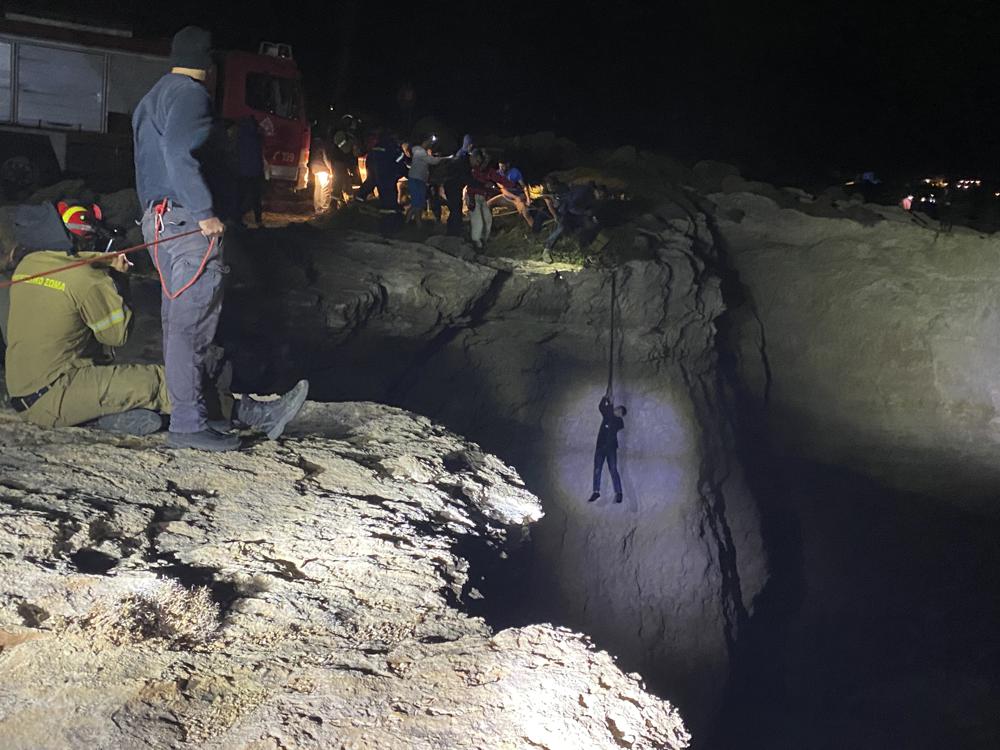 Kythera is 400 kilometres west of Turkey and on a route often used by smugglers to bypass Greece and head directly to Italy.
Athens has since blamed both tragedies on Ankara's unwillingness to implement the agreements it has signed with the European Union to prevent migrant boats from reaching European shores.
"As long as Turkey does not apply the laws, as long as it backs traffickers, as long as it does not honour the agreements it has signed, we will unfortunately also be faced with such tragedies," government spokesperson Giannis Oikonomou told journalists at a regular briefing on Thursday.
Early this morning, Greece's Prime Minister, Kyriakos Mitsotakis tweeted: "I want to express my sadness at the tragic loss of human life in 2 separate shipwrecks in the Aegean, despite the heroic efforts of the Greek Coast Guard."
Αλλά και για να εξουδετερώσουμε εντελώς τους διακινητές που εκμεταλλεύονται αθώους ανθρώπους, απελπισμένους ανθρώπους, οι οποίοι προσπαθούν να φτάσουν στην ευρωπαϊκή ήπειρο με σκάφη που σαφώς δεν είναι αξιόπλοα.

— Prime Minister GR (@PrimeministerGR) October 6, 2022
"It is time to really work together, in a more meaningful way, to avoid such incidents from happening again.
"But also to completely neutralize traffickers who take advantage of innocent people, desperate people, who are trying to reach the European continent in boats that are clearly not seaworthy," he added.