Following the extensive floods brought about by Storm Daniel in Central Greece last week, the Thessaly Plain, which constitutes nearly 15% of the nation's agricultural land spanning over 400,000 hectares, faces the ominous prospect of scarcities and escalating prices.
Thessaly Floods Raise Concerns of Shortages
Thessaly, often referred to as Greece's agricultural heartland, plays a pivotal role in the production of key crops. It is the source of 70% of the country's sugar beets, 50% of industrial tomatoes, substantial quantities of pulses like peas, 30% of cotton and barley, and 20% of livestock farming's essential hay.
Additionally, the region is a significant contributor to the nation's fruit, notably pears and apples, as well as various vegetables, reported Ekathimerini.
The area also stands as a major supplier of lamb and pork, accounting for 36% and 16% of the country's total production, respectively. Furthermore, it provides 20% of the milk utilized in the production of feta cheese and other critical dairy products.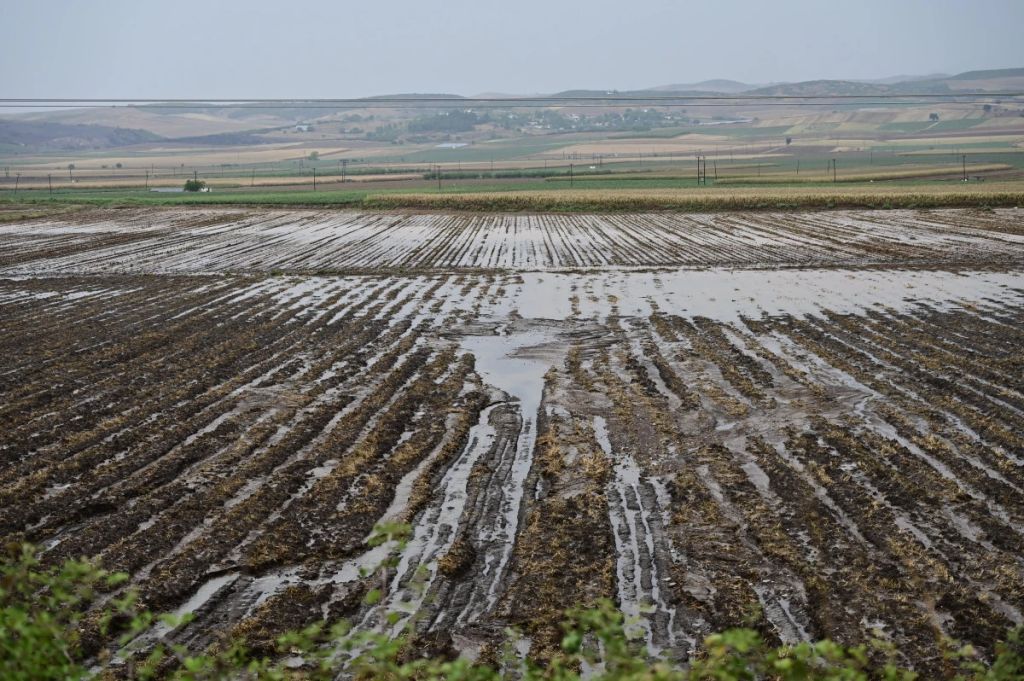 While authorities are still in the process of evaluating the full extent of the flood-related damage, this year's cotton crop is anticipated to be heavily impacted, as the storm hit just weeks before the harvest.
Substantial harm is also projected for grapes, corn, clover, and specific varieties of tomatoes used for canning.
A pressing concern lies in the aftermath's effect on soil quality in the region.
Panagiotis Hatzinikolaou, CEO of the Dimitra Agricultural Organization (ELGO), highlighted that in addition to erosion, sediments carried by floodwaters have the potential to render land unsuitable for cultivation.
Hatzinikolaou stated that ELGO teams will be dispatched to the area once conditions permit, in order to obtain soil samples from inundated fields and assess their fertility.
While any shortages are not anticipated to manifest on supermarket shelves and farmers' markets for several weeks, when they do, it is likely to prompt heightened imports and further price increases.
Apostolos Apostolakos, the head of the Central Markets & Fishery Organization (OKAA), assured that the market remains satisfactory thus far, but vigilance will be crucial in the coming period.
Source: Ekathimerini