On Saturday, June 4, Acropolis Funeral Services, one of the most recognised and largest Greek Orthodox funeral homes in Sydney run by Vicky and Michael Kiriazis, officially opened their new branch in Earlwood.
The new branch which will be offering a range of multi-faith funerals and funeral services in order to address the cultural needs of the state's ever-growing diverse community.
Acropolis Funerals Co-Principal and Funeral Director, Vicky Kiriazis, welcomed attendees to the event including Father Nicholas Bozikis, Father Sotiri Drapaniotis, Father Michael Tsolakis and Member for Canterbury, Sophie Cotsis MP.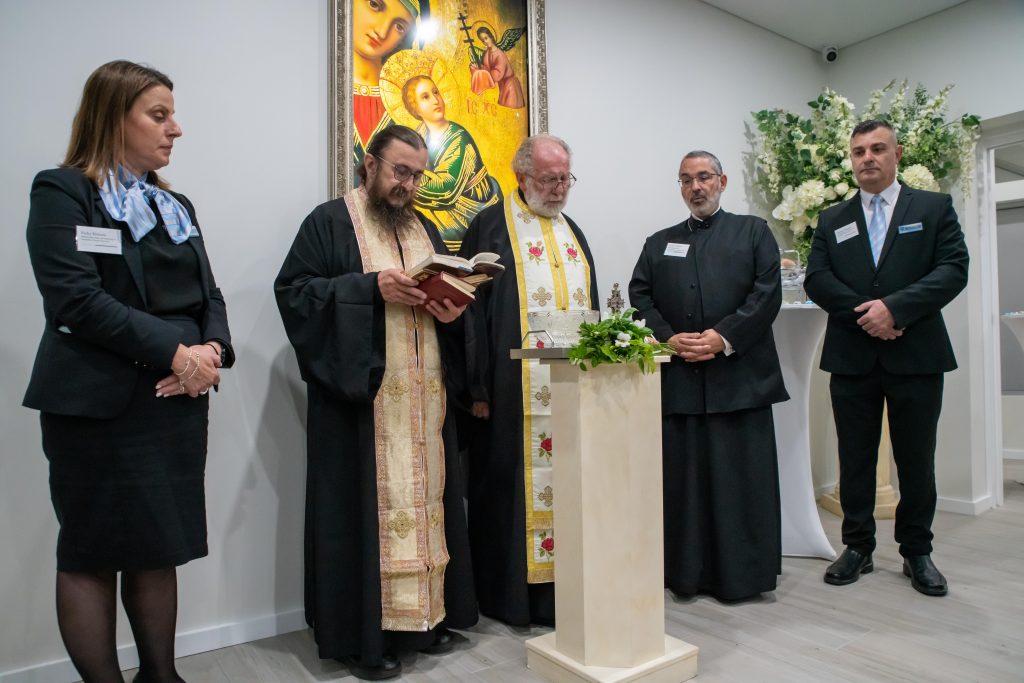 Ms Kiriazis thanked them for participating in the blessing and official opening of their new Earlwood branch, which also includes mosaic icons made possible with the help of Olympia Marble.
"I would like to give a huge thank you to all that were involved in turning this very run-down old building into what it presents itself today. It was a long haul of a project and at times I know there were a lot of question marks," Ms Kiriazis said.
"From the moment we walked through this building, we saw potential. Potential for families to feel relaxed, calm and comforted, for staff to work in an environment that was comfortable to work in."
In her speech, Head of Mortuary, Vivian Kiriazis, referred to the ongoing charity work that Acropolis Funerals participates in since they opened their doors in 2004.
"This is all based on the continuous support of our families that choose Acropolis Funeral Services as their funeral directors. For this, we are able to bring these charity projects to light. I am so proud to continue in my parents, Michael and Vicky's footsteps with this project," Ms Vivian Kiriazis said.
For nearly 20 years, Acropolis Funerals have been able to give back to the community by donating to organisations like The Children's Hospital and Ronald MacDonald House and by supporting Cancer Research and numerous nursing homes through their "Acropolis Project of Giving" initiative.
Over the years, the family owned and family run business has won a number of awards including the Professional Services Award in the 2019 Canterbury Bankstown Local Business Awards.
Addressing the attendees, Ms Cotsis acknowledged the challenges funeral directors and clergy faced during lockdown and praised them for working hard to address the needs of multifaith communities.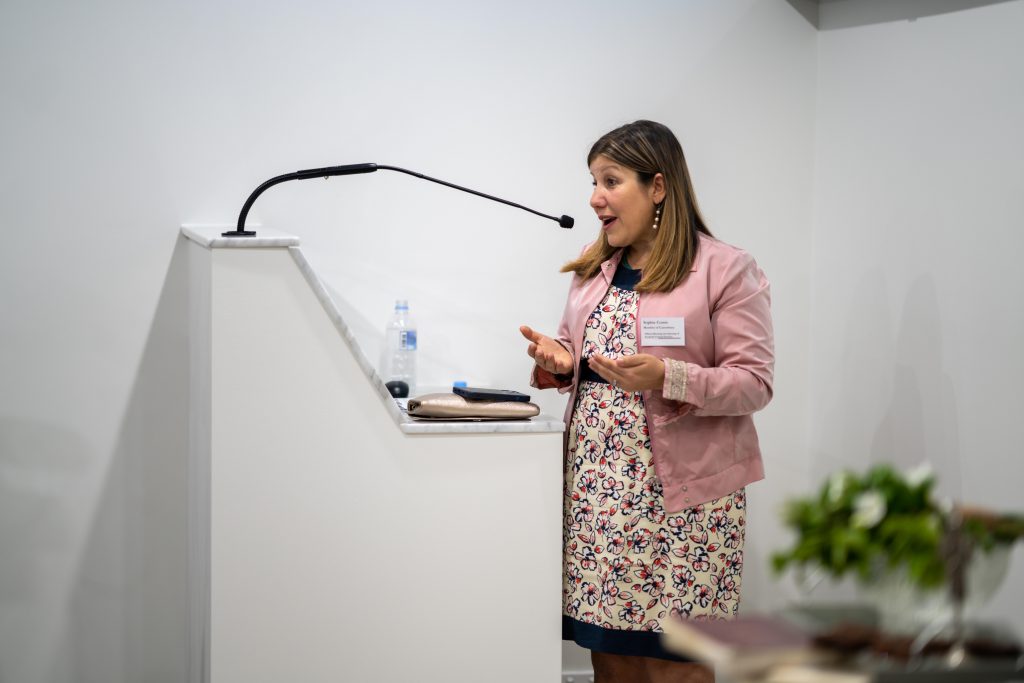 "This, being a multifaith place for our community is a fantastic initiative," Ms Cotsis said, promising to mention Acropolis Funeral Services multifaith services expansion in Parliament.
Friend of the family and priest, Father Nicholas Bozikis, also commended the owners for their services and thanked them for their support.
"We respect the owners because they support the church and its initiatives wholeheartedly," Father Bozikis said.
As part of the official opening and blessing, Acropolis presented Father Sotiri and Father Michael from the Transfiguration of Our Lord Greek Orthodox Church, Earlwood and to St. Nicholas Greek Orthodox Church, Marrickville respectively, with a $1000 cheque each to continue with their projects and initiatives.
*Photo and video credit: Eirini Alligiannis.