Greece may be renowned for its stunning beaches and 40 degree summer days, however you'd be silly to think that Greece doesn't have some, if not many of the prettiest winter destinations on the planet.
I know you're thinking how we could possibly limit it to only 5 locations, and we're wondering that ourselves, but we believe the places shown below truly encapsulate Greece's natural beauty through the winter conditions.
Lake Plastira
One of the biggest artificial lakes in Greece, this landmark of the Karditsa region is one of the most peaceful and untouched winter locations on this list. The snow provides a beautiful white setting to an already picturesque lake, making it feel like a Christmas getaway. The 70km road around the lake's perimeter (yes, we know how long that is as well) is a never ending montage of beautiful images to share with your friends and family, or simply enjoy for yourself. Due to it being so massive, you can see all it has to offer it in two or three days. One recommended route is to begin at Kalivia Pezoulas, near the centre of the lake, then visit two of the loveliest villages in this corner of Greece, Neraida and Filakti.
Kastoria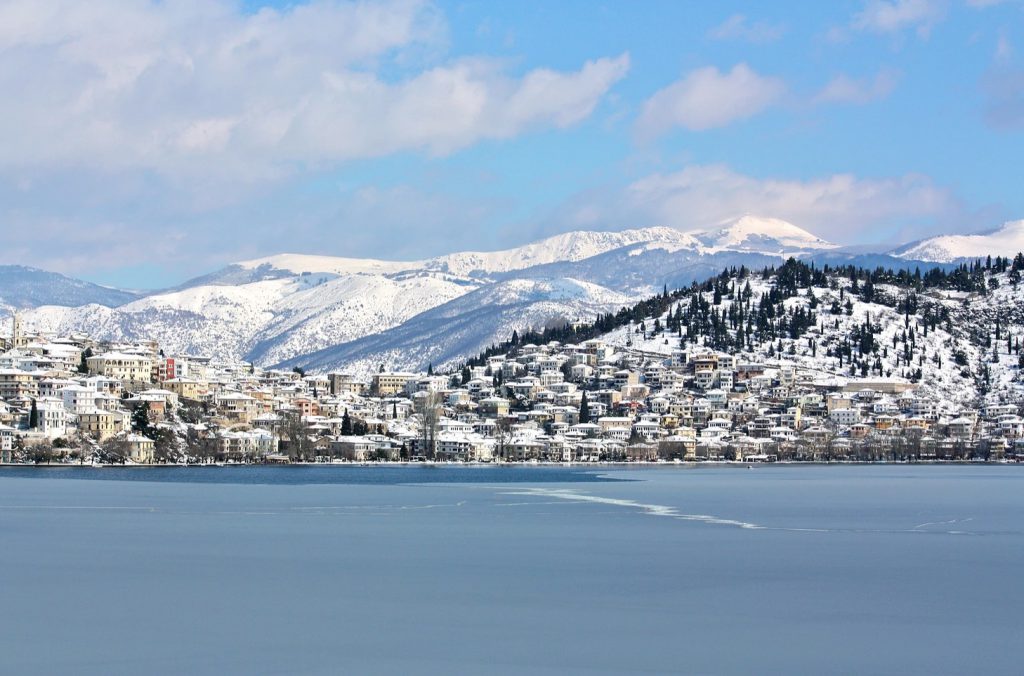 The second lake town on this list, the town and lake of Kastoria is a must see Greek winter location. Listed as a "Natural Monument of Outstanding Beauty" by the Greek Cultural Ministry, the snow peaked limestone mountains with green pine trees poking from underneath, accompanied by the outstretched village and thinly frozen over lake, make this winter paradise have everything a tourist could want. Located in Northern Greece in the region of Western Macedonia, the town is globally recognised for its beautiful Byzantine architecture and fur manufacturing, which is sure to keep you warm in the chilly winter.
Zagori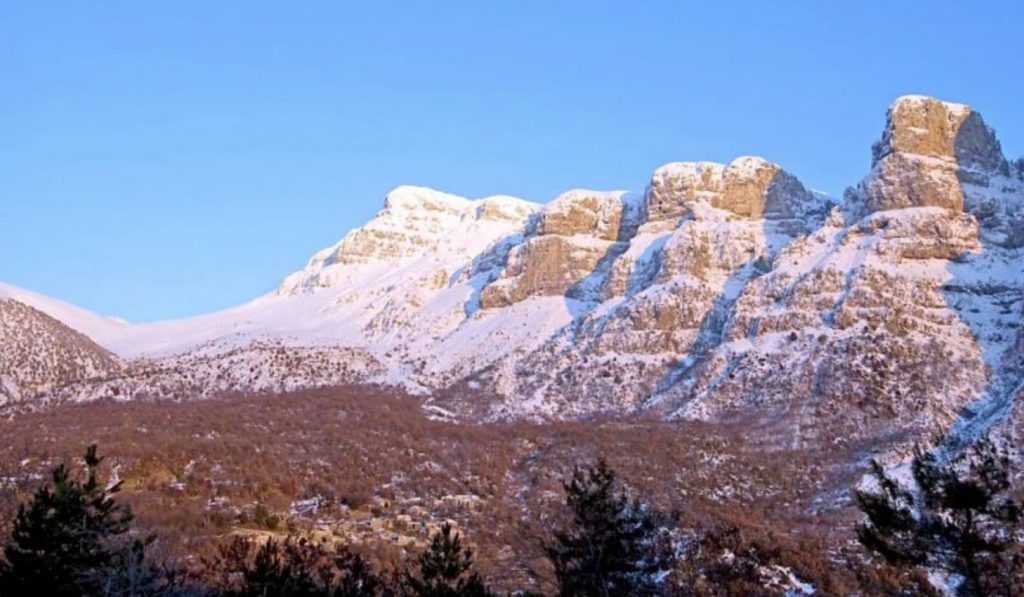 Located in the Pindus mountains in Epirus, this Greek winter location stretches across 1000 square km of densely forested, mountainous landscape punctuated by deep gorges, pristine rivers, waterfalls and caves. Very difficult to reach due to its mountain location, this stretch of land is perfect for adventure seekers looking to experiences Greece's natural landscape and stunning rock formations. Specifically, the Vikos Gorge, regarded as the kingdom of the river and the eagles, is a unique geological phenomenon that is 1,100m wide and 900m deep and is regarded by many as an experience to remember. If mountain climbing isn't on the top of your list however, the 46 stone-and-slate built villages (the Zagorohoria) are still a truly magnificent sight to behold.
Mount Pellon
A village surrounded by dense trees, this winter getaway is perfect for enjoying some peace and quiet while having the view of a lifetime. Villages Portaria and Makrinitsa consist of stone fountains, churches, quaint homes and cobblestone paths, which when topped off with crystal white snow create the perfect feeling of happiness and enjoyment. If your looking for something more exciting in the mountain, the ski resort gives you the opportunity to rise down the mountain while having the perfect view of the Aegean.
Kalavryta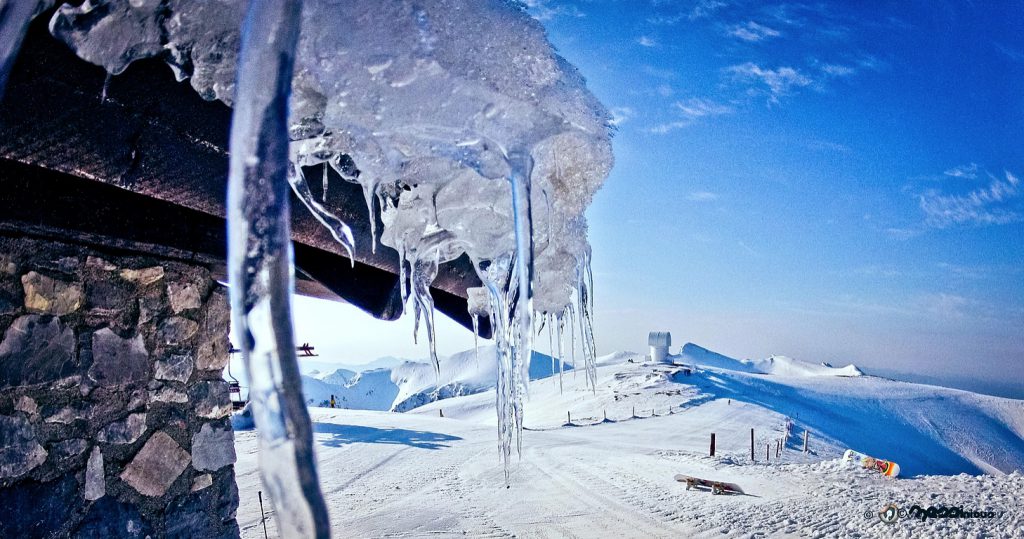 One of the most popular tourist destinations on this list, Kalavryta is a must-visit for ski-lovers with it's massive snowy mountains and ski resort. At an altitude of 2,340m, the Mount Helmos ski resorts provide a great view over the Peloponnese district, with lakes and small villages stretching out along ground level. Also unmissable for people hoping to see some breathtaking natural scenery is the Cave of the Lakes, located in Kastria village about 17 km away from Kalavryta, where stone and water compose a mysterious atmosphere inside a dimly lit cave.