Australian tennis star Nick Kyrgios ranted on social media yesterday over thieves breaking into his $350,000 car, calling out the "low-lives" who got away with his wallet and clothes.
Nick Kyrgios was taking his new partner, Chiara Passari, to work at approximately 8am when he found his car had been broken into overnight.
"This message is to … the scums of Canberra," he said in an Instagram story on Tuesday morning.
READ MORE: 'You're nuts but I love you': Giannis Antetokounmpo spreads tennis love to Nick Kyrgios
"I come to my car and it's been broken into. Nothing in my car, thankfully … has been broken."
"These are things I worked for, show some f—ing respect."
Kyrgios proceeded by venting to his 1.4 million Instagram followers that he would prefer people simply ask him for money, rather than take his hard earned fortune.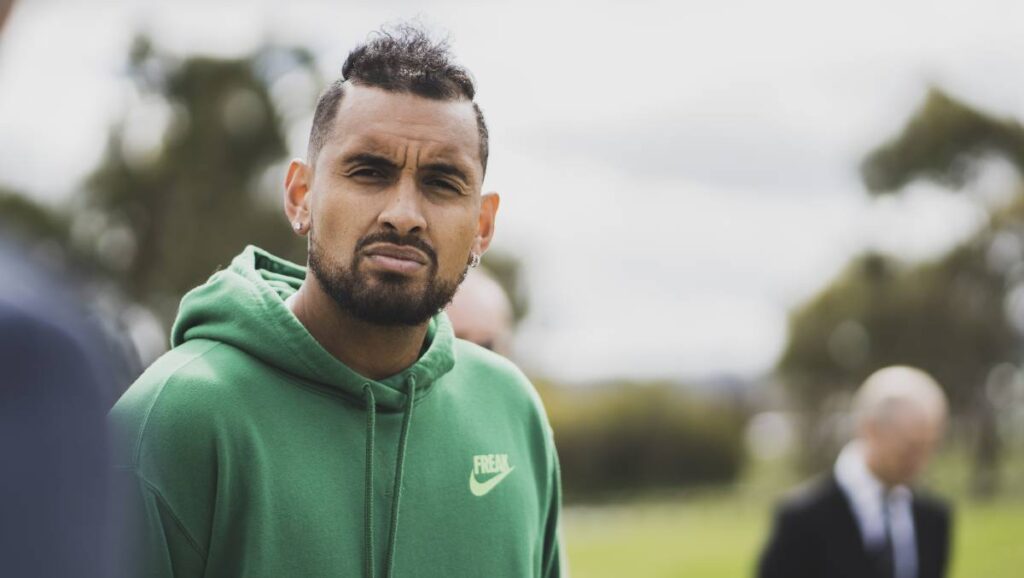 "I'd rather you just knock on my door, I'll put food in your mouth … I can put clothes on your body, I can give you a shower even," the tennis player adds.
"Don't break into someone's car and take their s–t."
Kyrgios donated much of his time this year to Australia's younger, highly ambitious tennis players while on a competitive tennis break, due to the COVID-19 outbreak.
READ MORE: Nick Kyrgios pays sweet virtual visit to Queensland Children's Hospital
READ MORE: NK Foundation inspiring tennis community with new facility development in Canberra
Opting to skip this years US Open, the Cypriot Australian tennis star payed a virtual visit to the Queensland Children's Hospital in September.
The 25-year-old tennis player spoke with die-hard tennis fans Hayden, who was in hospital in Brisbane, and Claire at the Gold Coast University Hospital.
"I just want to say all you guys are amazing, you're incredibly strong and I'm always thinking of you," Kyrgios said from his Canberra home at the end of the visit.
"Stay strong, stay happy. I'd love to come back. I'd love to talk to more kids and also some of the workers."
The NK Foundation, founded by Kyrgios, also made its first steps as a government funded initiative after securing funds to develop a Gungahlin tennis facility in Canberra.
"For all the families in the Gungahlin region, this facility will fill the desperate need for tennis courts in the area," Nick Kyrgios wrote on Facebook.