By Μartina Simos
Every 30 minutes, one Australian loses their life to heart disease. The most common cause of heart disease is a heart attack.
Associate Professor Arthur Nasis, cardiologist and Director at Victoria Heart, spoke to The Greek Herald to promote Heart Health Week in the community.
A/Prof Nasis supervises PhD students and works at the Victorian Heart Hospital where their research is targeted in improving the cardiovascular disease crisis.
The research also focuses on preventing and identifying heart disease using new technologies to provide heart patients with preventative therapies and treatments.
The technologies include new heart imaging techniques with cardiac CT and MRI scanning, development of medical devices and wearables, and personalised diagnostics and treatment.
What causes a heart attack?
A heart attack is caused when a blood clot suddenly blocks the flow of blood through a heart artery.
This causes damage to the heart muscle and can lead to electrical heartbeat abnormalities, which can lead to sudden death.
The process that leads to a heart attack usually starts many years earlier and is referred to as coronary heart disease, which is the process that leads narrowing of one or more coronary arteries due to a build-up of fat, cholesterol and other inflammatory materials, known as coronary plaque.
With time, the narrowed artery causes reduced blood flow to the heart muscle, which can lead to chest pain. During a heart attack, coronary plaque from the artery wall ruptures, which is a potentially life-threatening scenario.
Chest pain lasting greater than 10 minutes needs urgent attention. Call Triple Zero (000) immediately if a heart attack is suspected. It could save a life.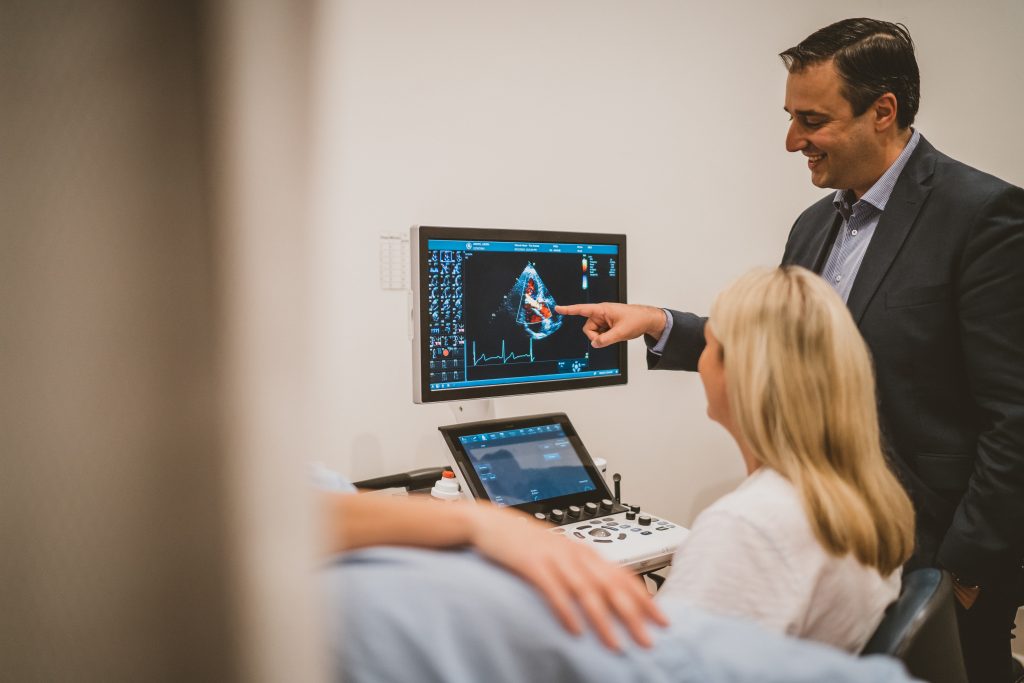 Is there a particular cultural or gender group that is more vulnerable?
Forty percent more males die from heart disease compared to females. People in lower socioeconomic groups, indigenous Australians, people living in regional/remote areas and our migrant and refugee populations generally have the highest rates of death resulting from heart disease.
What is the leading cause of heart issues for women?
Cardiovascular disease (an umbrella term that includes heart attack, stroke, heart arrhythmia and heart muscle weakening) is a leading cause of death for women globally.
Almost every hour of every day an Australian woman dies of heart disease, which can occur at any age.
As women progress into menopause, their risk of heart disease increases. During menopause, changes to sex hormones, fat distribution and lipid metabolism lead to greater risk of developing high blood pressure, high blood sugar, more body fat around the waist and high cholesterol levels which can increase risk of heart disease.
However, women at all ages, even young women, are far more likely than men to develop a specific type of heart disease called SCAD (Spontaneous Coronary Artery Dissection). This can cause severe and sudden onset chest pain and is potentially life-threatening.
SCAD occurs when a split suddenly develops between the inner layers of a heart artery – blood then flows into this space and reduces blood flow through the artery, which can lead to a heart attack. Unlike 'traditional' heart attacks, most women who develop SCAD have few or no known risk factors.
What are the key areas of heart research?
There is extensive research in Australia looking at most aspects of heart disease. There is so much we still don't understand.
We need to develop new techniques for earlier diagnosis of heart disease, and to find new treatments to reduce the rates of heart disease and avoid serious complications in people with established heart disease.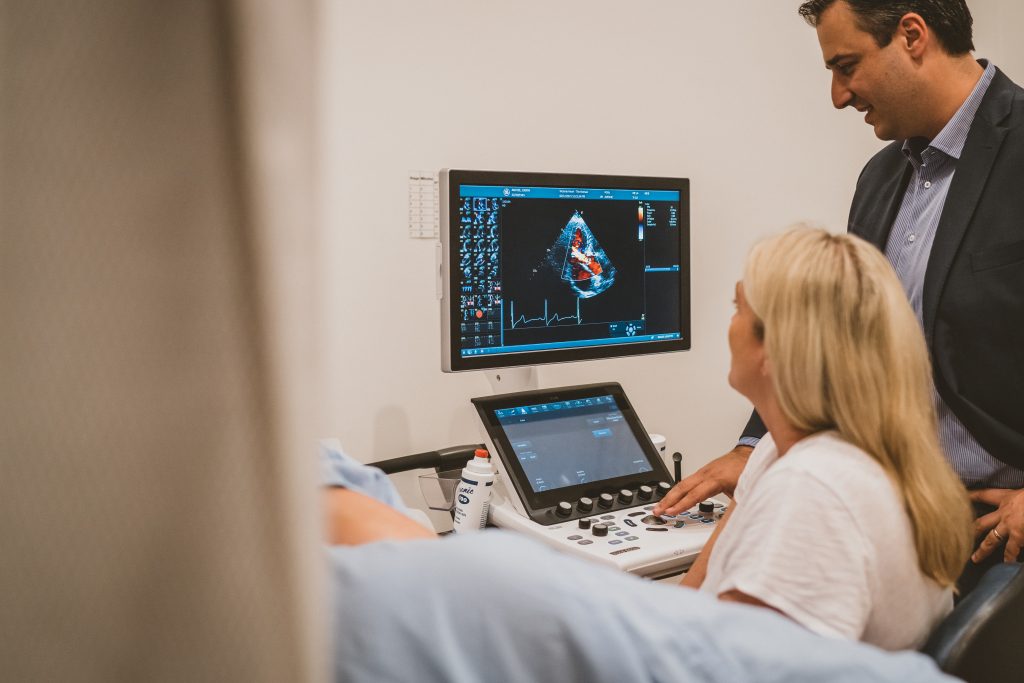 How important is the subsidised Medicare-funded Heart Healthcare currently available until June 30?
Extremely important. Heart Health Checks help us prevent heart disease before heart attack strikes by early screening and management of risk factors by our general practitioners (GPs).
Nearly 440,000 Australians have seen their GP for a Medicare subsidised Heart Health Check since they were introduced. Over a five- year period, Heart Health Checks could help prevent over 67,000 heart attacks, strokes and heart disease related deaths in high-risk Australians.
The Heart Foundation is putting a call out for people to write to their MPs to extend the healthcare check beyond June 30. Do you support Heart Health checks?
I fully support Heart Health Checks. These 20-minute check-ups are currently the only Medicare item dedicated to the early detection and prevention of heart disease in Australia.
Removing the Heart Health Check Medicare item could have a devastating impact, resulting in tens of thousands of preventable heart events occurring which will have knock on effects on the health system, all Australians, and their families.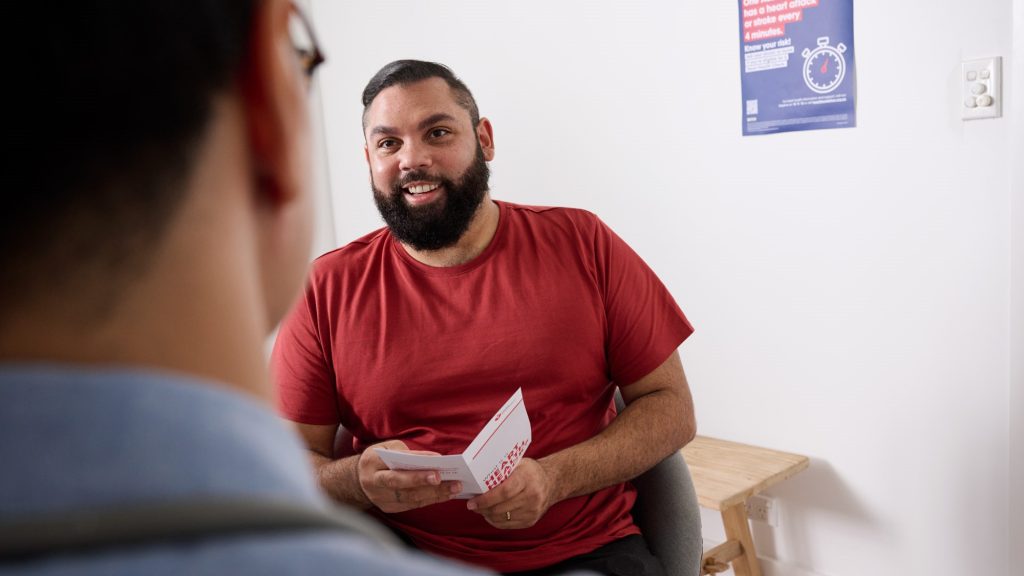 What are the long-term gains for the population?
Heart disease can lead to death or chronic health problems that require ongoing or life-long care. However, many incidences of heart disease are preventable. That's because the risk factors related to many heart disease conditions are related to risk factors caused by lifestyle choices, such as what you eat, how much you exercise and whether or not you smoke.
Heart Health Checks will identify people at risk for developing heart disease and put measures in place to avoid a heart attack.
What are your tips for a healthy heart?
EAT well. A Pesco-Mediterranean diet is a good place to start.
MINIMISE refined carbohydrates, processed meats and foods high in sodium and trans fats.
USE moderation with unprocessed red meats, poultry, eggs, and milk. INCLUDE plenty of fruit, nuts, fish, vegetables, minimally processed whole grains and legumes in your diet.
EXERCISE regularly. INCLUDE 150 minutes of moderate to vigorous aerobic activity each week. STRENGTH training is also recommended at least 2 days per week.
There is emerging evidence that a sedentary lifestyle may be more strongly associated with premature death than smoking, high blood pressure, or diabetes so keep active.
A smart watch or pedometer can be used as a motivation tool to achieve at least 10,000 steps per day.
STOP SMOKING: Smoking 20 cigarettes per day increases the risk of heart attack. Even one or two cigarettes per day makes you twice as likely to die of any cause compared to non-smokers.
HAVE A HEART HEALTH CHECK!
Your doctor will check for risk factors that increase heart attack risk. Risk factors include: cholesterol, blood pressure, blood sugar, smoking status, exercise and dietary habits, waist circumference and weight.
Depending on these results, your age, family history of heart disease, and any previous history of heart problems, your doctor may recommend tests such as calcium scoring, CT scan of the heart arteries or a stress test.
Your doctor may recommend lifestyle changes, medications or even procedures to minimise your heart attack.
It might save your life!