If you're looking to make a dish that will have your family and friends craving for more, without spending endless hours in the kitchen, then we might have just the thing for you!
Lamb-chops, also known as paidakia for those of us from Greece, are one of the most traditional and beloved dishes for family gatherings. However, the long preparation time may serve as a bit of a deterrent in our attempt to cook it.
Well, that's no longer an excuse as we have provided for you an easy and fail-proof method of making the most delicious lemon-garlic lamb chops that your loved ones have ever tasted! All you'll need is:
8 lamb chops (1-2 per person)
2 table spoons of pure olive oil
3-4 tablespoons of pure lemon juice (about one whole lemon)
2-3 tablespoons of dried oregano
1 teaspoon red pepper flakes
2 teaspoons of thyme leaves
4 crushed cloves of garlic
1 teaspoon of salt, pepper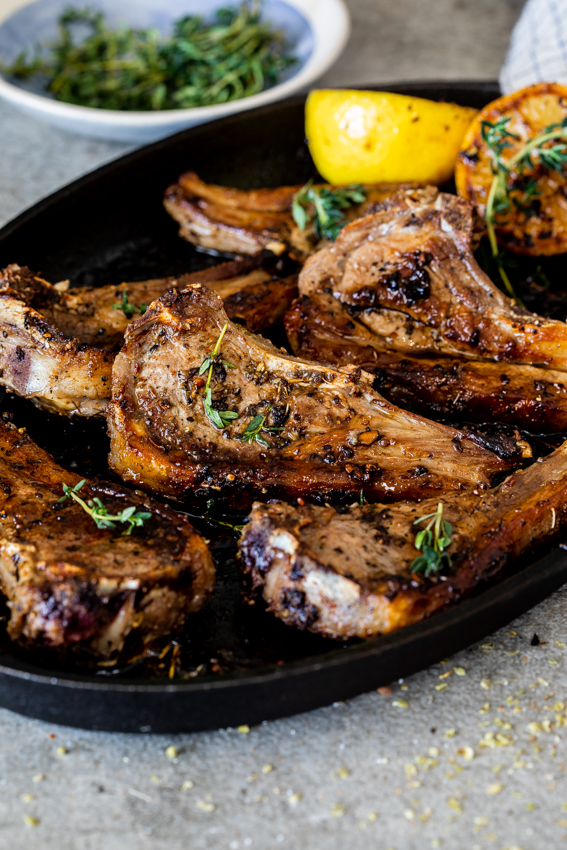 HOW TO MAKE:
Pre-heat a pan on strong fire (about 200 degrees)
Marinate the chops with the lemon juice and olive oil, then slowly add garlic, oregano, thyme and red pepper flakes
Put the chops in the pan, let them sit, then flip them over after about 2-3 minutes (or until they reach that gold colour)
Flip them over to the other side and let them cook until the fat has caramelized and gone crispy
Remove and serve with lemon on the side
And that's it. That's all you'll need to enjoy some delicious lamb-chops and serve them up to your family and friends. Enjoy!