By Marianna Alepidis.
Whether you're looking for inspiration for your next trip or getting ready to head off on your own adventure, you've come to the right place.
Yeah sure, you've heard of Mykonos and Santorini, but if you're looking for something a little more authentic for your next trip to Greece, four Greeks of the diaspora tell The Greek Herald all about their favourite and perhaps lesser-known spots around the country.
Angelo Tsarouchas – Comedian:
Canadian-born comedian Angelo has been back to Greece many times for gigs and for personal pleasure. He even hosted his own 'World Dafni Day 2019' in his father's hometown just outside of Sparta.
Having visited Sparta so frequently, he now likes to "pick one or two new places every time" he returns.
"If I'm not doing shows I go to Athens. I love Athens. I have a theia that lives in Drapetsona, just by Piraeus. Lately Thessaloniki has become my new vice because it's a bit more 'undiscovered'," he says.
"But can you go wrong anywhere in Greece? I always tell people everyone should go to Greece once in their life."
Angelo makes a point of staying in Athens for at least three or four days each time he heads back to Greece, explaining that often the city is misunderstood by tourists.
"I think Athens gets a bad rap. They tend to compare the city with the Greek islands. It's two different experiences. When you really get to know the neighbourhoods in Athens, it's a cool city. You can head to Kifisia and Kolonaki. Recently I stayed in Omonia where they fixed up the hotel by the Marriot and the old school psistaria. We went there for dinner too, the food was incredible," he explains.
Above all, Greece has a special place in Angelo's heart and in his own words, all Greeks of the diaspora are "ambassadors of Greece."
"Canada is my birthplace, but when I go to Greece it's a different euphoria, it's like home," he says.
Elena Diamantopoulos – DJ:
Memories of Greece are incredibly fresh in Elena's mind, having just passed through on her European travels. The Melbourne based deejay, known as Syrup-E, detailed her new discoveries from her hotel in Amsterdam.
"Up until recently my nonna was living in Galatas which is across from the island of Poros. Last time I came I stayed with her, which was amazing. It was on the less touristy side and you'd take a minute's boat ride across," Elena says.
"This year we went to Karpathos. I have a friend who lives there now and she drove us around the whole island. There's a lot of very secluded beaches. It's definitely an island with more terrain, where you need a car to get around but it's beautiful."
When on foot, Elena was able to dig deeper into the little towns, enamoured by the people and surroundings.
"Olympos was an interesting little town, it's near the north part of the island. Everyone is still dressed in traditional clothes, it's very colourful, it's like you've been brought back however many years," she remembers.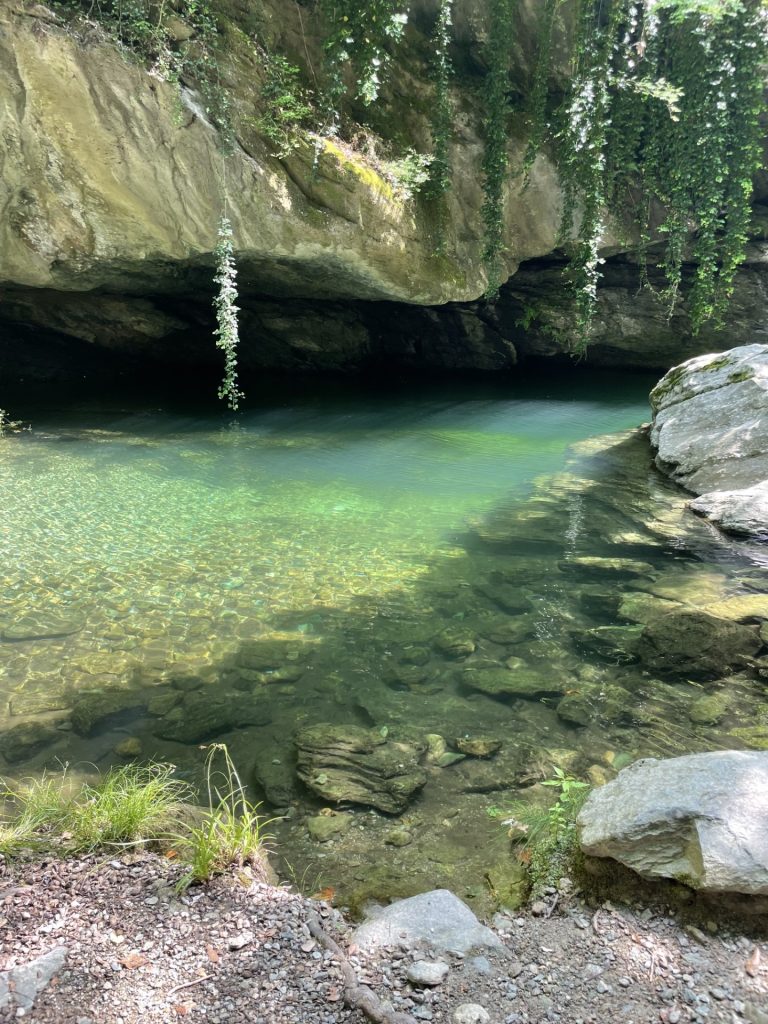 If, however, you've had enough of beaches, Elena suggests one of the most magical hikes you can go on located just outside of Larissa.
"You start by Kokkino Nero, and if you keep walking up the mountain there are a lot of different spots. We went to the Calypso Gorge and that was one of the most beautiful trails I've ever walked in Greece. I've done Meteora and Mount Olympus but this was something unique," she says.
"You're almost walking through a creepy looking forest space and all of a sudden you come into this area with massive waterfalls, colourful dragonflies and crystal clear water. It looks like it's out of a fairytale."
Eleni Veros – Architect:
Up until the COVID-19 pandemic, Californian architect Eleni had been going to Greece every year for the summer.
"I always go to Mytilene. My dad was born in Kalloni, Lesvos, and we have a little house just outside of the town of Parakoila," Eleni says.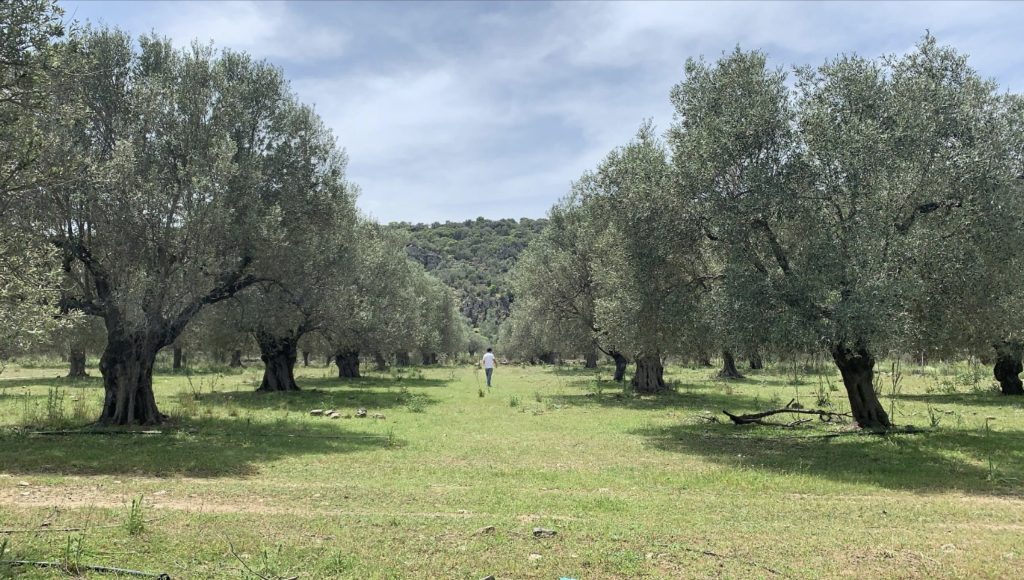 "Even though I go back every year, I will always find a beach, a town or place that's new. You'll find that little restaurant with that one shirtless old man sitting there, and you'll show up, no one else will be around. And he'll just go back and tell his wife to start cooking and she will make the most incredible spread."
One of Eleni's top recommendations is just by the coast, offering everything from history to humble eats and luxury travel.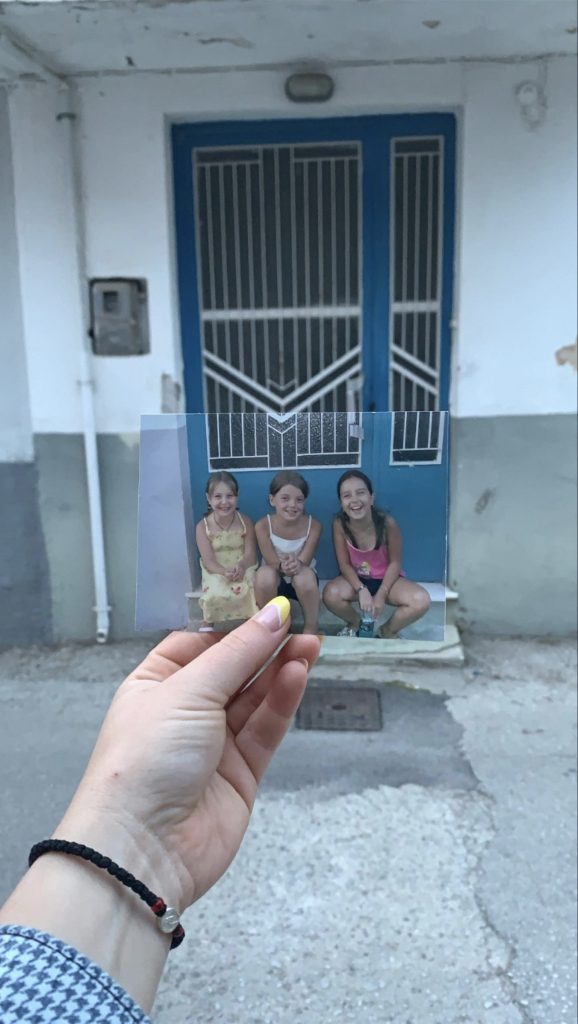 "You have to visit Molyvos and catch the sunset up by the castle that sits at the top of the mountain there," she says.
"There's also this incredible beach called Melinda. It's one of those spots where almost no one's ever seen. It's so pretty and has this giant rock that you can jump off of in the middle of the water, similar to the other more popular parts of the island like Eressos, but it's just a little quieter."
Elias Kosmidis – Podcaster & Filmmaker:
The Great Greeks Podcast host tries to go back to Greece as much as possible. Based in South Australia, Elias also has a penchant for Athens but has been trekking other regions.
"I visit Crete, specifically Chania and Rethymno, as I have family there. But also, Macedonia near a town called Giannitsa. Both places are different in many ways but Cretan hospitality, their passionate emotions and the Macedonian food are most unique," Elias says.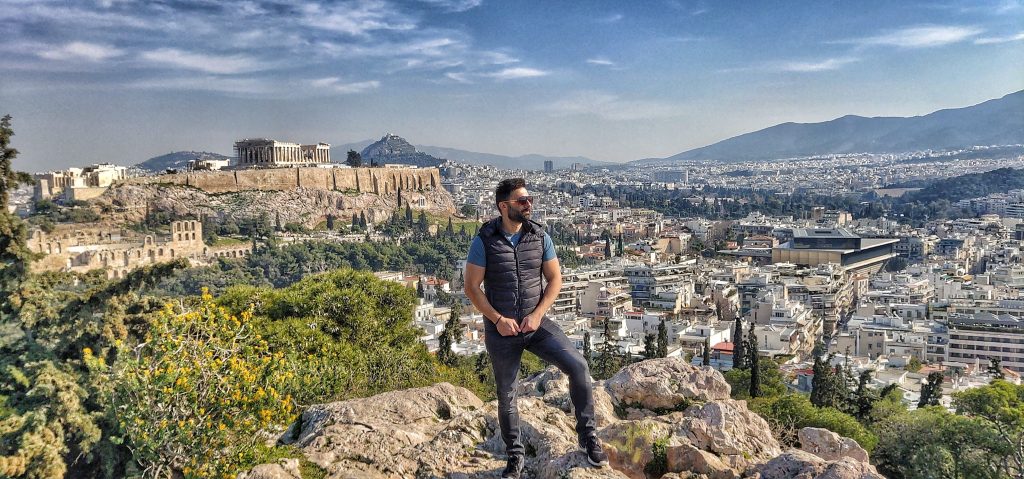 In between catching a couple of shows at the theatre and visiting the museums, Elias also participates in one of the most common Greek pastimes: people watching.
"This may sound a little strange but I love to observe the locals, how they interact with each other, how they spend their time and most importantly how they enjoy themselves. I find Greeks fascinating to watch. But I also enjoy the food and music so I try to immerse myself in those two things as much as possible," he says.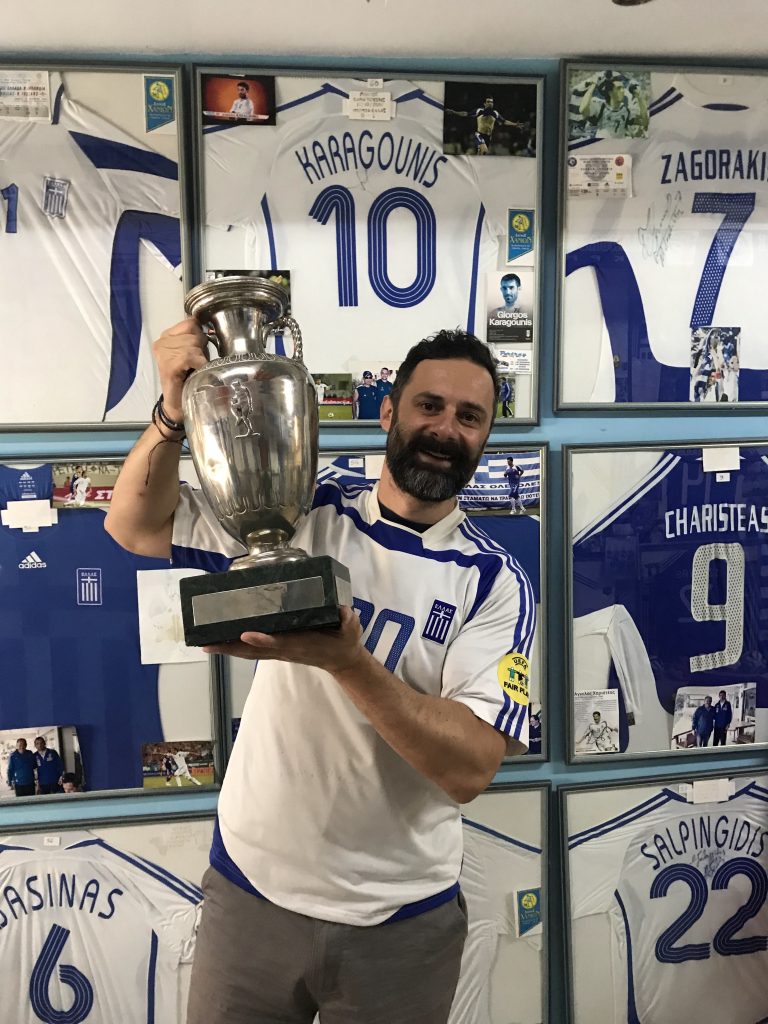 Much like Angelo, he has his own personal and special connection to his family's origins.
"When I'm there I feel a sense of belonging. I feel as though I am where I am supposed to be, with my people, walking on the soil of my ancestors who fought for that land," Elias concludes.