By Georgene Dilernia.
The Battle of Giannitsa is considered to be the most important battles of the First Balkan War and took place on October 19th in 1912. To mark the occasion of this significant battle, we take a look into how General Constantine led the Greek army into victory.
Who was the battle between?
The Battle of Giannitsa was between the Greek Army and the Ottoman army in the then-Genitsa of the present prefecture of Pella.
The Greek Army was led by General Constantine, a brave army officer who later succeeded his father King George I and became King Constantine I in 1913 in the middle of the Balkan war. The Ottoman army was under Turkish General Hasan Tahsin Pasha.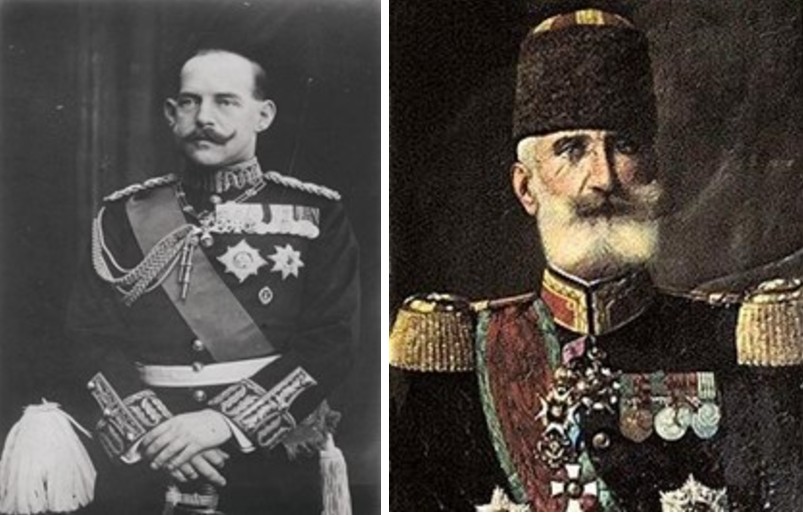 What were the pre-battle preparations?
On October 18, 1912, General Hassan Taxin Pasha prepared for the battle, fortifying the battlefield at a height of 130 metres. From there, Pasha could control the plain with his army, which consisted of five divisions of incomplete composition (13 infantry battalions and 8 cavalry) and seven artillery units with 30 guns.
On the other hand, General Constantine advanced with his Greek army to have a front to the northeast, with an army consisting of five divisions and a cavalry brigade, totalling at 80,000 men approximately.
What happened in the battle?
On the morning of October 19, 1912, the Greek army's 2nd and 3rd Divisions attacked the Ottoman army head-on, while the 4th and 5th divisions attacked the right flank.
While the frontal attack was stopped by the enemy's artillery fire, the other two divisions succeeded and overcame the enemy.
Seeing his impending doom, General Hasan Tahsin Pasha ordered a retreat and left his artillery and a small infantry division on the battlefield to harass the Greek army, in an attempt to escape with the bulk of his army.
The rear guard also retreated before the Greek army could reach them, completing the defeat of the Turkish Army on October 20, 1912. That same morning, the first Greek units enter the city of Giannitsa, which had a mixed religious population (Muslims and Christians).
General Constantine's army immediately set the Muslin quarter of the city on fire, leaving the Christian one intact.
What did the victory mean?
This victory of the Greek army secured the control of Western Macedonia. The army then began their advance for the liberation of Central Macedonia and Thessaloniki.