By Mary Sinanidis.
Greek women of power were celebrated at the launch of Peter Andrinopoulos' book, Greek Women of Influence 1821-2021, at Alphington Grammar on Sunday, 26 June.
The book, outlining the achievements of almost 300 prominent women from around the world, came just days after the US Supreme Court erased women's influence over their own right to reproduce with the overturning of the landmark decision legalising abortion in Roe v Wade. The irony of this timing was not lost on Victoria's former Health Minister Jenny Mikakos, one of the women featured in the book.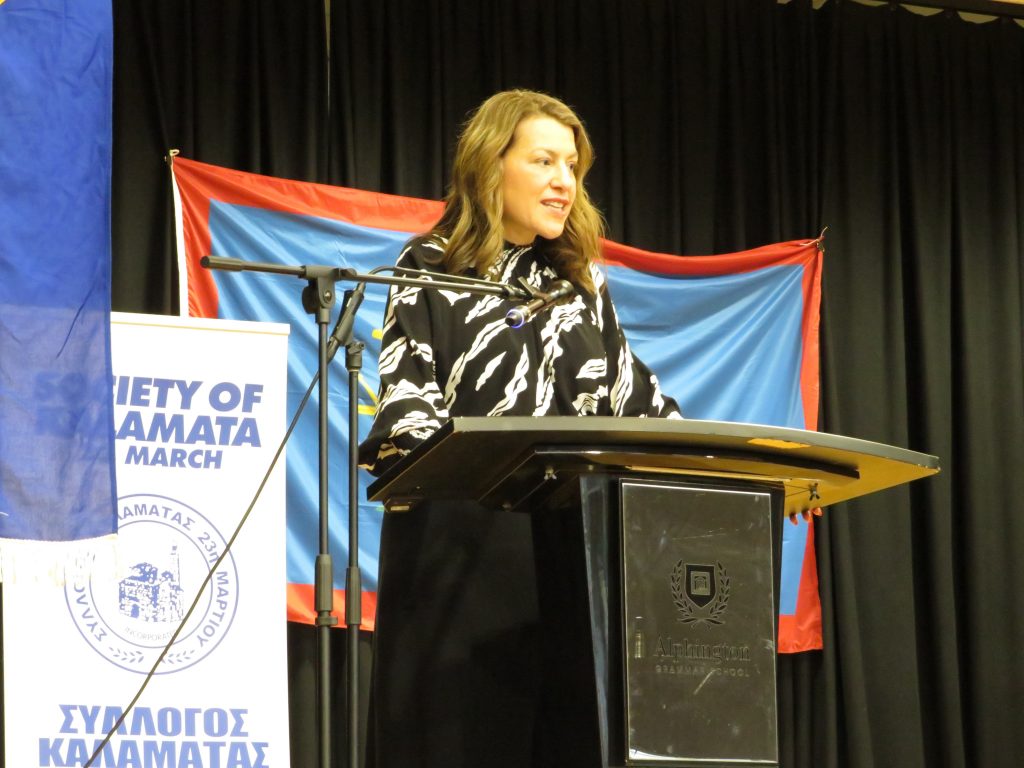 She referred to this loss for women when asked to address the audience as a "woman of influence." For systematic change, she pinned her hopes on the "power of education" to help empower women. She called on the Greek community to look kindly on the women of Ukraine currently seeking refuge in Greece, especially bearing in mind Greece's own refugees with heritage from Asia Minor, Pontos and Cyprus.
With influence comes responsibility, and Ms Mikakos is using her clout to gather funds for the Ukrainian Refugees in Greece appeal to help give mothers and children the opportunity to learn the Greek language.
She pointed to the "unsung heroes" found in the book, admitting that there were some stories which she had previously been unaware of and will use the book as a springboard for further research.
Lily D'Ambrosio, Victoria's Minister for Energy, Environment, and Climate Change and Minister for Solar Homes, who launched the book, said she "was pleased to know Jenny." She told The Greek Herald that as a woman of Italian heritage raised in Melbourne's working-class outer north, she found the women included in the book to be relatable.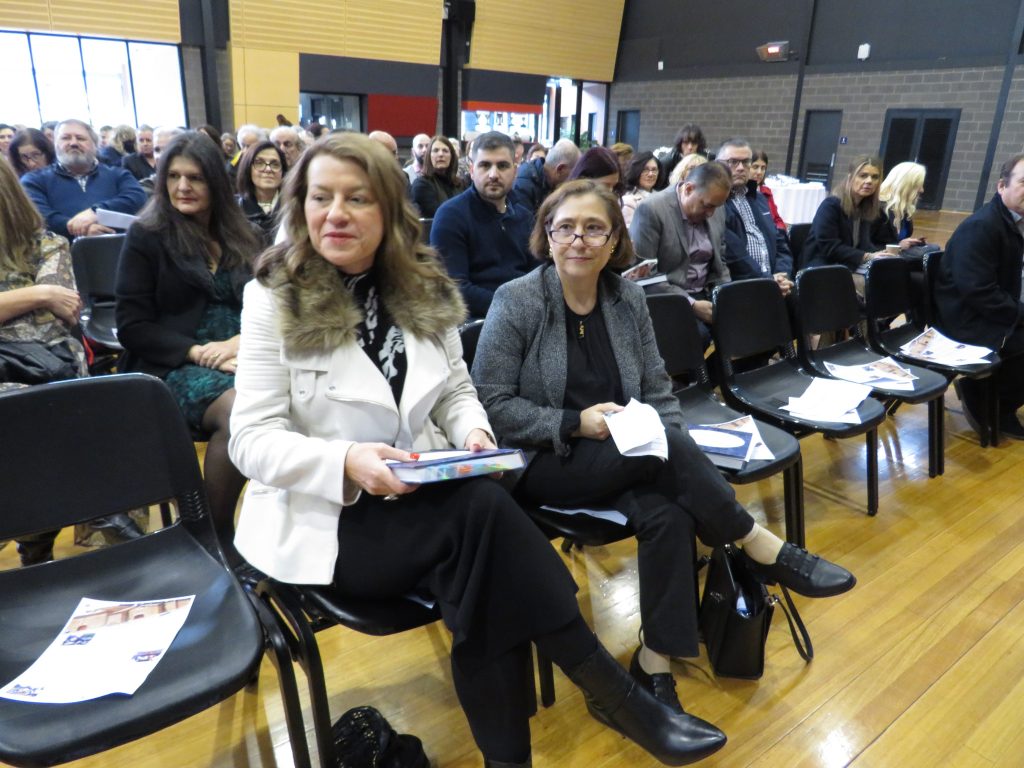 "All women can see glimpses of us in these remarkable women," she said.
Speaking of the book's importance to women, Ms Ambrosio said that "to remember them, to commemorate them, to celebrate them" is important.
"It is important to capture the essence of these wonderful women right across a range of activities," she said.
For some of the women present, such as Fronditha Care President Jill Nikitakis Taylor and music producer/journalist Mary Mihelakos, inclusion in the book came as a surprise.
"I was looking to find my friend Professor Vasso Apostolopoulos and it was a surprise to find myself listed as a woman of influence," Ms Nikitakis said, adding that "a book like this is very important for our culture, and for women in light of everything that is going on in the world."
Greek Australian women featured in the book are numerous and include the likes of Pontian activist/community member Litsa Athanasiadis, engineer/manager Martha Oplopiadis, veteran journalists Dina Gerolymou, Helen Kapalos, Rena Frangioudaki, PRONIA President Kris Pavlidis, academic Joy Damousi, and many more.
They are all featured in alphabetical order, interspersed with other global cultural heavyweights like Nana Mouskouri, Melina Mercouri and Helene Glykatzi-Ahrweiler. All up it's an encyclopedia of great Greek women.
Mr Andrinopoulos said choosing the women to feature in the book was no easy task. He gathered 1,000 stories over a period of 18 months while Australia plunged into lockdown. "I don't have Netflix," he joked.
"The idea has its genesis from when I was a teenager and saw the inequities in the world faced by women," he told The Greek Herald.
To prove his point, he pointed to dance duo Fred Astaire and Ginger Rogers, of which the world mainly remembers the dance moves of the former rather than his female partner.
"Fred Astaire was a great dancer, but Ginger danced in high heels and did it backwards," Mr Andrinopoulos said. "Traditionally, men are venerated but women are left on the sidelines if they even get a mention."
Mr Andrinopoulos did not omit the other women of influence – the ones who influence the influencers. He touches upon the ones in his life in the book's prologue: "This book is dedicated to the strong women that are important in my life, from my wife Dimitra, my mother Marianna, my sister Tina, my mother-in-law Asimo, my stepdaughter Victoria and my niece Yahna."
The new book may focus on the most influential women of the world however, it is the ordinary women who can be seen between the lines in the heroic journeys of women. It is these ordinary women who will achieve the extraordinary by pushing for abortion reform, demanding equal pay, and working three jobs to raise their children as single parents and never giving up. It is these women who will look to the movers and shakers, the ones mentioned in the book, for guidance and mentorship while slogging on.
Women of influence can't do it alone without other women supporting them, and without men who see the injustice and help them in their mission. Mr Andrinopoulos – the Vice President of the Society of Kalamata 23 March – presented the book to an audience that was equally divided and ranged across ages showing that gender issues are not a matter for women but of general concern.
Peter Andrinopoulos' "Women of Influence 1821-2021" is sponsored by Victoria's State Government, Delphi Bank and the Society of Kalamata 23 March. For a copy, email kalamata23@hotmail.com