Fragmented stone statues once standing on a bustling ancient settlement have been found on the coast of Despotiko island.
With previous excavations from 2001 uncovering ruins dating back to the Iron Age to the eighth century A.D, these most recent excavations have revealed several new walls and parts of a statue.
A photo taken from the archaeological site depicts the 2,480-year-old statue as a male figure who is standing upright, with his upper body and torso intact and his lower legs, arms and face missing.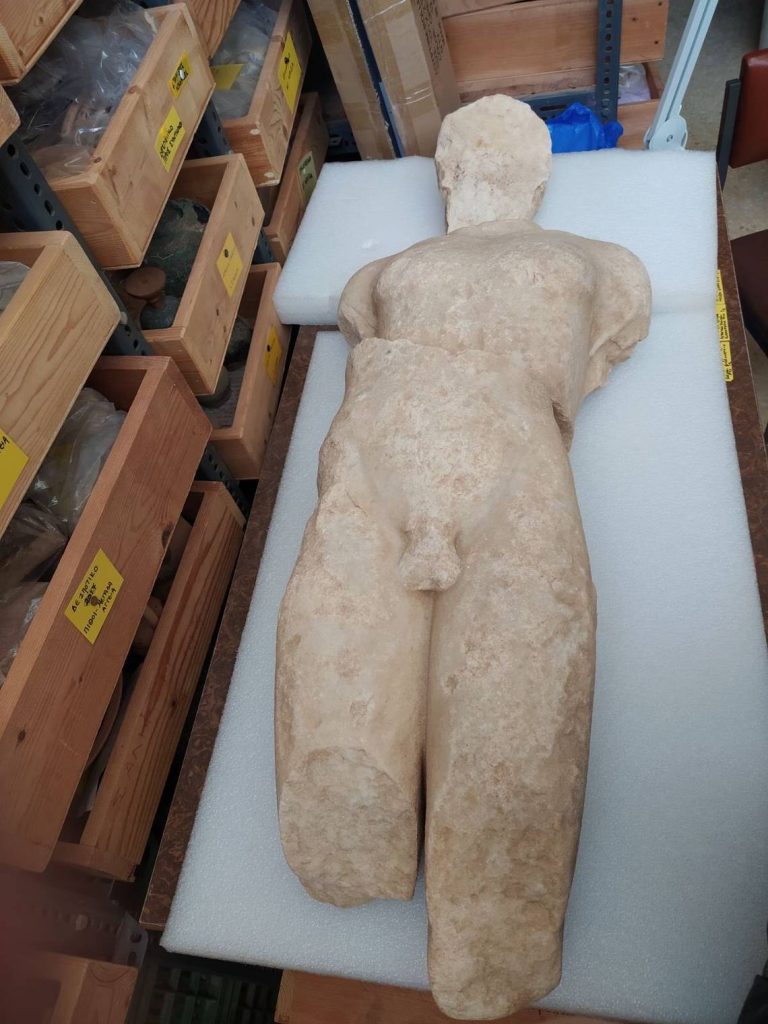 According to archaeologists, the statue, known as a Kouros, was probably on display at an entranceway and was once used as a tombstone, monument or as a representation of the god Apollo.
Further excavations to the site have also unearthed a four-room building with pottery dating from the fifth or sixth century B.C.
Source:The Fresno Bee