Passionate, dedicated and a trailblazer. Three words which sum up exactly why Suzane Peponis-Brisimis is the perfect female to feature in The Greek Herald's International Women's Day special for 2021.
Ever since her mother's passing from a brain tumour in late 2013, Suzane has launched the White Pearl Foundation in her honour and became a leading female philanthropist raising funds and awareness for brain cancer research.
To acknowledge her hard work, we spoke exclusively with the proud Greek Australian and let's just say that whilst Suzane remains humble, she doesn't hesitate to state the facts about what's needed to find a cure for brain cancer once and for all.
1. Suzane, you are the founder of the White Pearl Foundation. How did the Foundation come about?
Whilst mum was being treated by an extraordinary, eminent medical team at North Shore Private Hospital, I became aware that members of her team founded and remained on the Board of a charity in support of brain cancer patients. This further commitment to their patients, in addition to their highly respected busy medical practices (which includes the building of a team because it really takes a team to treat brain cancer) is very impressive.
Then known as Sydney Neuro-Oncology Group (SNOG), now The Brain Cancer Group, Care2Cure (TBCG), they established programs within the 3 pillars of the charity – Research, Education and Support, for patients and carers.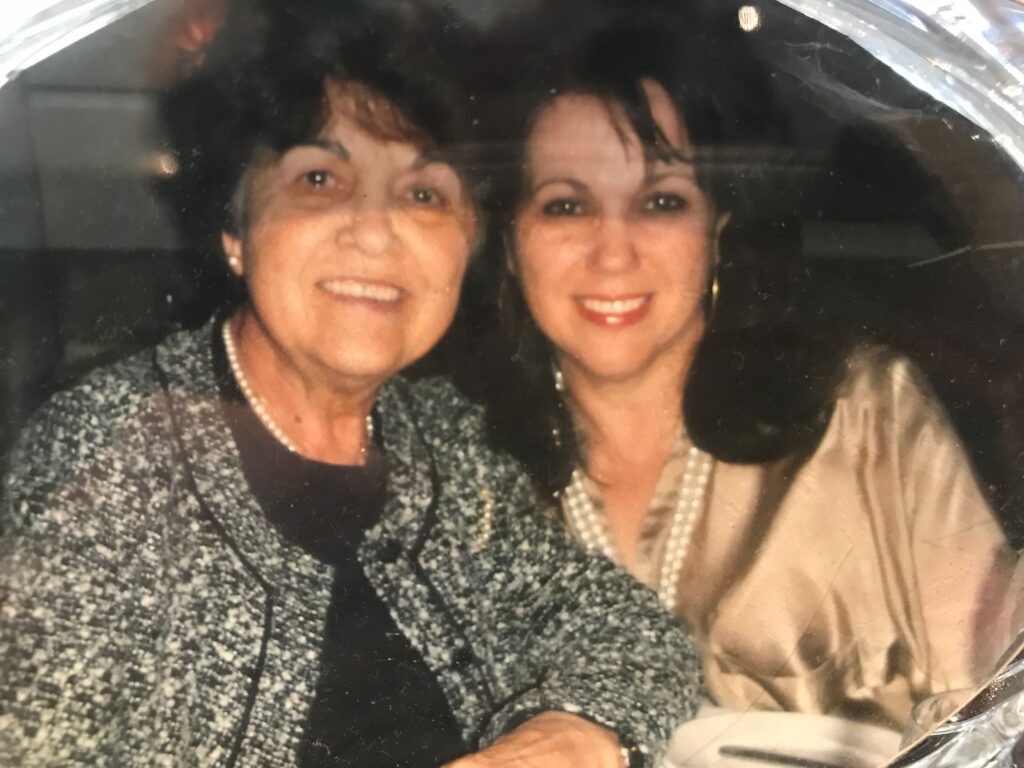 I learnt from mum's Medical Oncologist, Associate Professor Helen Wheeler, one of the founders of the charity, about the appalling survival rates, lack of funding reaching brain cancer research and the challenges of funding their programs with no government support.
I found this lack of government support and the pressure on these incredibly busy doctors to fundraise, for example, for a nurse care co-ordinator for their patients (an invaluable resource for brain cancer patients and carers) and their other programs, unacceptable.
With unchanged survival rates in over 3 decades for the worst type and most common brain cancer, glioblastoma multiforme, much more money was required for research. I felt confident we could spread the word and gather support from our generous community, so I resolved to raise funds and awareness of their research arm.
After a few successful events, the White Pearl Foundation – named as such because mama loved white pearls and wore them practically every day- was established. Our 2 main annual events are the White Pearl Ball and Breakfast for Brain Cancer.
2. As a female, what were the challenges and rewards you faced when setting up the foundation?
I can't say I experienced any challenges due to being a woman in setting up the Foundation. In fact, I have been very much supported and encouraged by many organisations and individuals, for which I remain and always will, very grateful. These include, but are not limited to, Bank of Sydney, Ahepa Medical Foundation, Pan-Arcadian Association of NSW, Sophie Cotsis MP, St Spyridon College, Economos Chartered Accountants, Orama Communications, Hellenic Club NSW, Levendi Jewellers, Harry Georje Diamonds and King Furniture. Our many sponsors and donors are acknowledged on our website. To all supporters, an enormous thank you.
There are however challenges, not necessarily related to being a woman.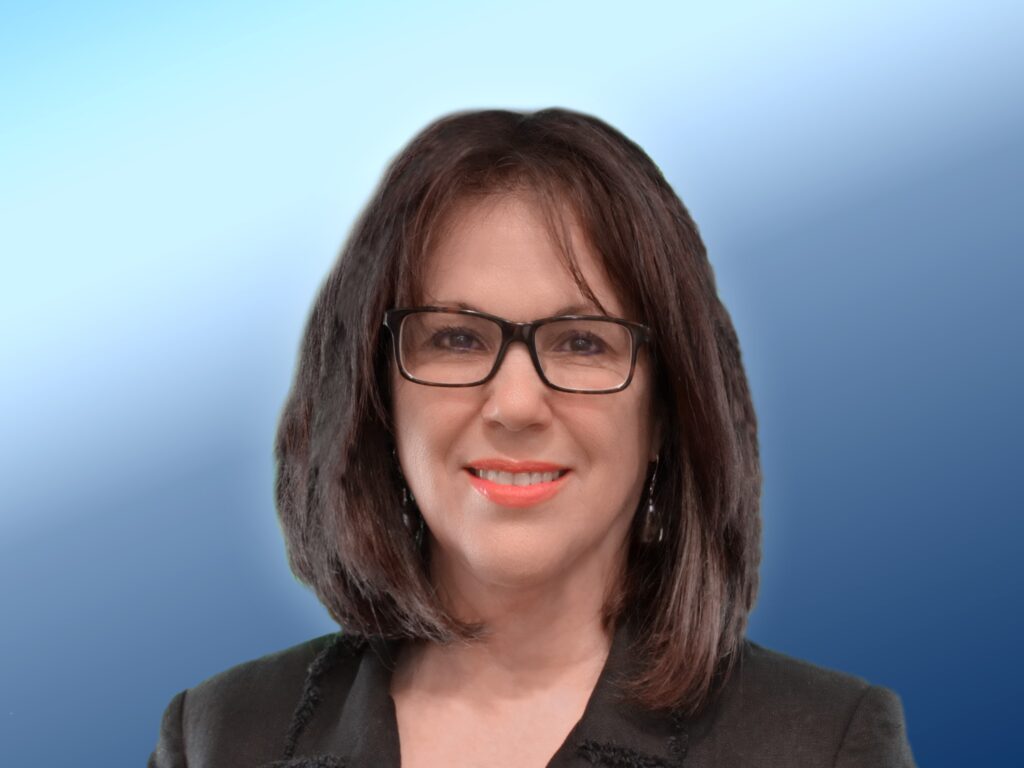 The most recent has of course been the COVID pandemic which curtailed fundraising activities in 2020. This has affected donations by White Pearl Foundation to The Brain Cancer Group in this financial year but our commitment to the cause has not diminished.
The pandemic necessitated the postponement of the 6th Annual White Pearl Ball from October 2020 to, COVID permitting, Saturday November 27, 2021. Themed "Mediterranean Nights," the menu was planned with Chef Sven of the Hyatt Regency Sydney even before the 2019 Ball, so we really look forward to bringing this event to the community. Please watch this space!
Although tickets to the 2021 Breakfast for Brain Cancer, on Friday March 19, 2021 celebrating International Women's Day, sold out within days of release, we hope to welcome readers to this event in 2022.
We are already registering interest for the 2021 Ball and 2022 breakfast here. We may in fact hold a second Breakfast for Brain Cancer in June 2021 as there has been such a strong demand.
Another challenge in any charity work is that there are a great number of charities vying for the donation dollar. I believe there is room for all of us, but one has to work hard for a share of that market. In the case of brain cancer research, advocating for patients by raising awareness of the appalling survival rates, the challenges of this particular cancer for the patient and carers, the lack of funding and progress in finding solutions, is as important as raising funds.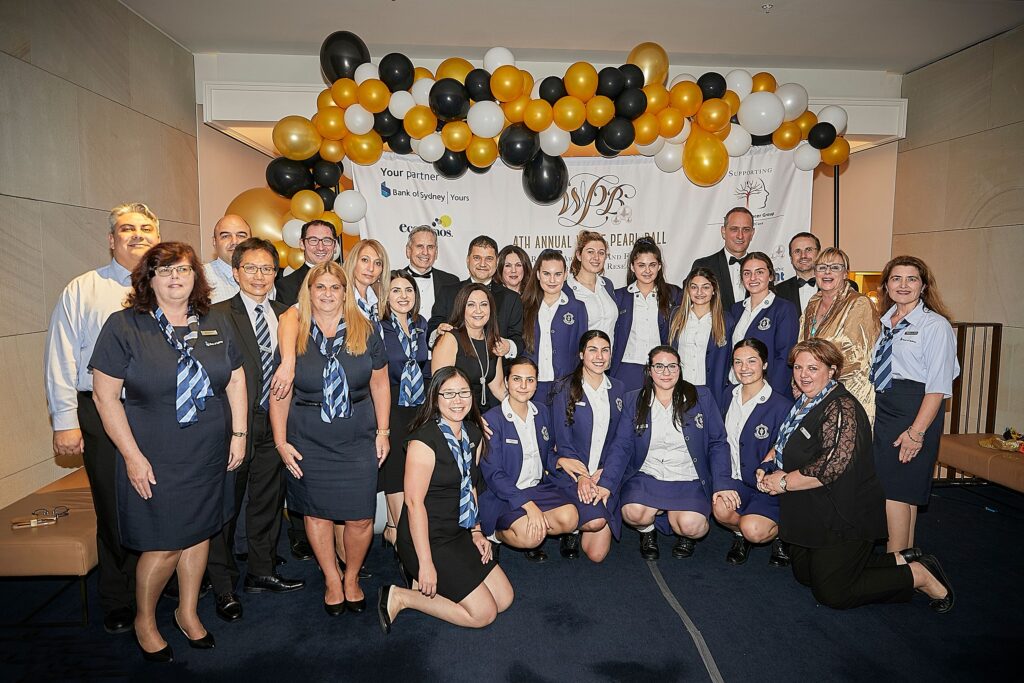 A significant part of the fundraising process is seeking prize and services donors and sponsors. I do find it uncomfortable at times as I don't ever wish to bother people but it's an important part of the process that is unavoidable and must be done. That's why I am always grateful for any support we receive, however modest.
Rejection is also occasionally difficult but that is part of the process and you must continue on your path and never take it personally. Those who can't help this time, may help at some stage.
Finally, it has been a challenge to integrate the work of the Foundation and that for The Brain Cancer Group into what was already, like for so many other women, a very busy life juggling commitments to an ever-expanding family, my business and community. Although busier than ever and determined not to drop the ball on my other commitments, finding the balance remains a bit of a challenge.
Now for the rewards which far outweigh any challenges or discomfort.
It is very rewarding to see so many people gathered at events, enjoying themselves whilst supporting brain cancer patients, comfortable in the knowledge that 100% of the funds donated by the White Pearl Foundation supporters are applied to brain cancer research. For over 5 years now, our supporters have funded much needed equipment, researcher salaries, consumables and seed funding for new, innovative projects. Raising awareness and educating guests at our events is of the utmost importance.
We receive comments after each and every event from many people that they had no idea of the challenges of brain cancer and lack of progress and that they learnt a great deal from our esteemed speakers. We've had the opportunity to thank our major supporters and donors by hosting lab tours and presentations by The Brain Cancer Group researchers and doctors, all of which raises awareness.
A strong community has developed around the White Pearl Foundation and The Brain Cancer Group. The Foundation's support base has expanded, beyond the Greek community, attracting supporters from all communities and walks of life. This too is very rewarding. I have been fortunate to meet courageous patients and their families and others through this work. We feel privileged and thankful that some have shared their stories at White Pearl Foundation events.
3. You are also on the Board of The Brain Cancer Group. What does this role involve?
I was invited in late 2015 to join the Board of The Brain Cancer Group (TBCG), then known as Sydney Neuro-Oncology Group, and look after donor engagement and fundraising for the Group. Together with fellow TBCG Director and Company Secretary, Tracey O'Donoghue, I also voluntarily oversee the day-to-day operations of the Group. In fact, all Board members offer their time and expertise pro bono.
The philosophy of the Board has always been to keep administration costs as low as possible so that close to 100% of donations are applied to the programs. This has been possible due to the ongoing generosity of TBCG's Operational Partner, Ramsay Health Care's North Shore Private Hospital, which funds the TBCG office.
4. Knowing all this, tell us a little bit about your personal life and Greek heritage.
My late parents, George and Christina, were born in the village of Levidi, beautifully situated at the foothill of a pine forest and believed to have been established by a French Jewish settler, Levi, in the 1400s. It is a 20-minute drive from the large town of Tripoli which is the capital of the state of Arcadia in the Peloponnese.
When she was a small child, my mother's family moved to Kalamata. Her mother was from there and as grandfather was away at war, they felt it best that my grandmother be near her family during this incredibly difficult time. So, mum and her sister were raised in Kalamata with, you could say, a Kalamatiano sensibility that was different to that of my fathers who was raised in Levidi. My parent's different qualities, shaped by their respective environments, brought a rich and complex dynamic to our home life and provided an interesting balance.
In the mid 1950s, mum's family moved back to Levidi as grandfather found work there. That's when my parents met, in their late teenage years, and got engaged. Dad moved to Australia in 1956 to find work and set up home in preparation for mum's arrival. She joined him in late 1957. They were married in Sydney and I was born in late 1959 at Bethesda Hospital in Marrickville. I am an only child.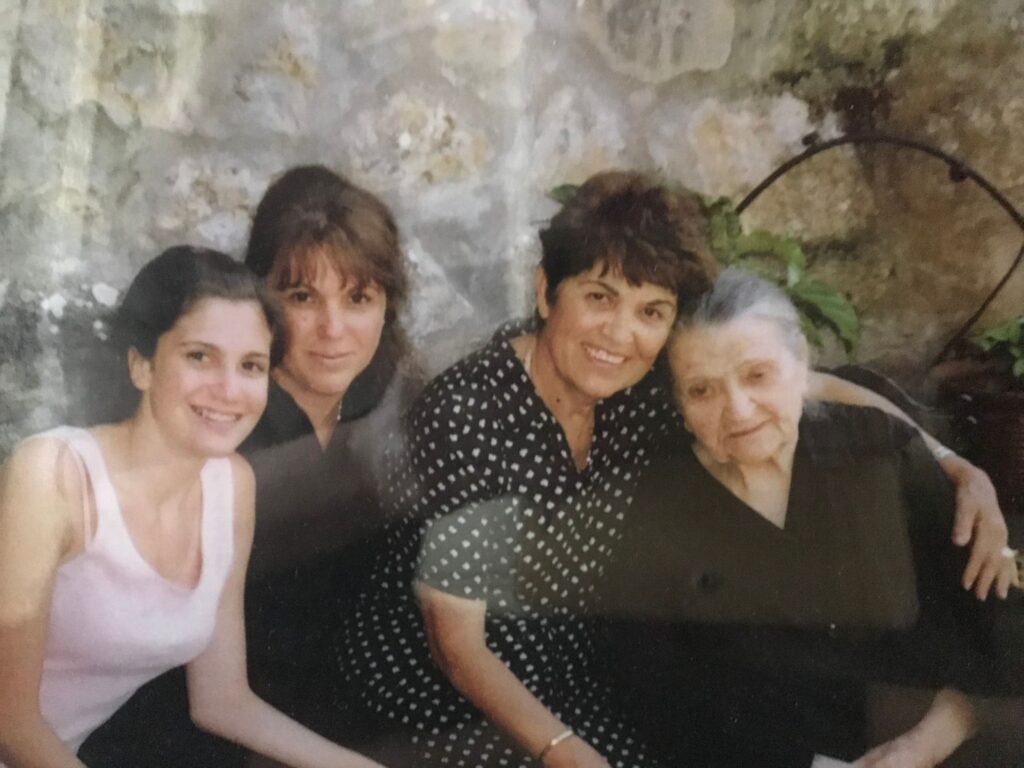 As a very young couple in their mid-twenties, my parents were one of the founding couples of the All Saints Parish in Belmore, which featured enormously in my childhood. My father was on the Parish Board and served for a time as President and until his death, remained a Trustee. He also served on the Archdiocese Mixed Council. Mum worked alongside him for many years on the Parish Ladies' Auxiliary.
I witnessed the building of the Parish, and wonderful community, from the small church first purchased on part of the land on which All Saints College is now built, to dad's voluntary involvement, as a builder of the new church. I also attended Greek afternoon school there until 13 years old and took up Modern Greek studies again in university, it was one of my 3 majors.
My father was also heavily involved in the Levidion Association of NSW. Again, a great number of fundraising and community events, the proceeds of which built infrastructure back in Levidi and secured the future of the Association with the purchase of a building in Marrickville.
Their story was similar to that of many young Greek migrants. My parents, and so many of their generation, worked extremely hard to support their families and secure their financial future, educate their children, learn a new language, integrate into their everydayness a new culture, whilst contributing to the building of churches and communities and infrastructure for Greek Australians and the broader community.
They also financially supported their extended families and communities back in Greece, which many missed terribly. They preserved their Hellenic culture and traditions for their own sake, but predominantly I believe for their children and future generations. We as a result are much richer for this. I marvel at the pioneering spirit and indefatigable work ethic of that generation and miss those that have left us. I also miss their legendary storytelling.
I imagine many had been quite traumatised as young children by what they had experienced in World War II and the Civil War that followed, but they seemed to just get on with it and forge a new, successful life in their new homeland and in most cases, with no support, as grandparents and extended family remained in Greece.
5. Do you find being a Greek woman influences the way you raise money for brain cancer research? How?
Yes, definitely. When I began, I drew entirely on my experience and that of my family, of the type of events that appealed to the Greek community and also the fundraising process. It's only natural that when raising awareness and funds, one approaches the community one knows best and so I approached the Greek community in Sydney and it really has rallied behind this cause.
6. How does it feel to be recognised for the work you and your Foundation does in supporting brain cancer research?
This really isn't about personal recognition… I mean that sincerely. If recognition of the White Pearl Foundation serves to gather more support for brain cancer research and brain cancer patients, then that is fantastic and should be the goal.
I am most grateful to The Greek Herald for the recognition and thank you for spreading the word within our community and beyond, about the need to get behind research into this insidious and difficult disease and support patients and their families.
7. How should other women raise money for a cause they're passionate about?
Do whatever you can, in a manner which is comfortable for you. No matter the size of the contribution, it is needed by the causes out there and should be very much appreciated. Don't ever feel your contribution won't be enough. We all do what we can and the cumulative effect of even the smallest contributions really does make a difference.
The meaningful engagement with community and the camaraderie that is experienced by like-minded people working for a common cause is priceless, inclusive, heart-warming and must not be underestimated.
Always get legal and accounting advice before you begin as there are regulations you must adhere to, set up your structure first and then get started. Enjoy the journey.
Remain diligent and well organised. If you are unable to host your own fundraising events, volunteer. The White Pearl Foundation could not do what it does without volunteers, and more are welcome.
8. Is there anything else you'd like to say?
Brain cancer was for many years referred to as a "forgotten cancer" in relation to research funding. I hope with the ongoing work of The Brain Cancer Group, The White Pearl Foundation and others in this space, a significant groundswell of support may develop in the Australian community so that more funding and more research takes place.
In the not-too-distant future, I pray that brain cancer patients will have the opportunity of increased survival rates and possibly cure, as is currently and thankfully, afforded patients of some other well-researched and well-understood cancers that have been so much better funded than brain cancer research. We have incredibly bright and committed brain cancer researchers in this country who need our support.
I hope your readers will avail themselves of information about brain cancer and its effects and consider getting behind the team at The Brain Cancer Group, Care2Cure by supporting White Pearl Foundation events or offering support in other ways. Please feel free to get in touch on 0418 238 723 or suzane@whitepearlfoundation.org and visit www.whitepearlfoundation.org or www.braincancergroup.com.au.
Many thanks to The Greek Herald for this opportunity.